Oregon Institute of Technology
Miranda K. Barrus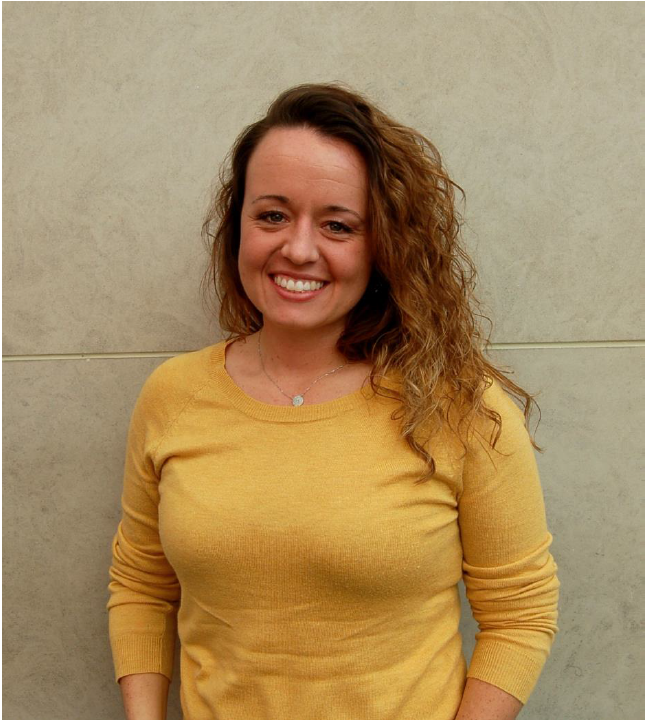 Miranda K. Barrus is an Oregon Tech civil engineering graduate student. She has interned for the City of Portland Bureau of Transportation, OBEC Consulting Engineers, and Washington State Department of Transportation working on various design and construction projects. While in school, she completed projects for many courses that include traffic impact analyses, timed and fully-actuated signal design and modeling, and transportation safety site investigation and mitigations. During the time of the Transportation Research Board 95th Annual Meeting, Barrus sat in on lectern sessions that discussed Toward Zero Deaths policies at the local and regional levels, complete streets of the future, and alternative fuel uses with a multimodal perspective. She found great value in experiencing TRB firsthand as it was a way to understand the collective efforts by many to enhance transportation systems across the board.
Joshua Henry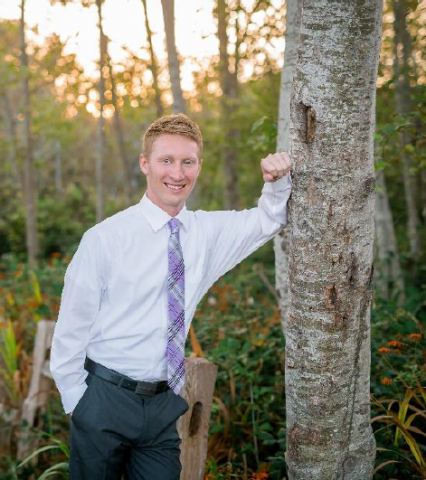 Joshua Henry is a graduate student at Oregon Tech. He had a very positive experience attending the 95th annual TRB meeting. The knowledge he gained helped supplement what he has gained through his education and internship experiences. He particularly enjoyed watching a lectern series on connected and autonomous vehicles. Seeing what will be possible with advancements in technology and the direction that it is taking the transportation engineering profession really excites him about his future career. The experience also allowed him the valuable chance to network with professionals. Henry believes that experiences like this go a long way towards bridging the gap between education and the professional world.
Danit Hubbell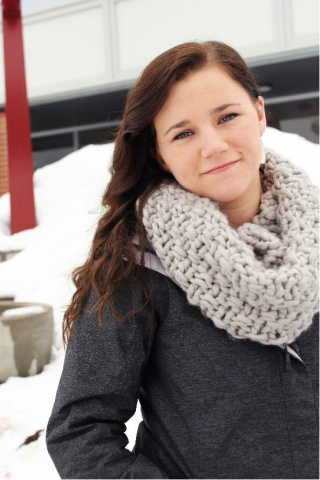 Danit Hubbell is a senior pursuing a BS in civil engineering at Oregon Tech. She completed a transportation safety evaluation of an urban intersection in Klamath Falls, Oregon, analyzing types and causes of crashes, proposed countermeasures and estimating the benefit/cost ratio of the countermeasures at the intersection. She also simulated the diverging diamond interchange in Phoenix, Oregon and compared it to the previous diamond interchange with analysis of improvements in traffic flow and safety. Hubbell's first internship was at RH2 Engineering in Central Point, Oregon, where she completed a pavement management plan, including evaluation of the roads in Phoenix, Oregon, the City's budget and a proposal of a five-year construction plan. She also worked at the City of Eugene for a six-month internship through the Civil Engineering Cooperative Program (CECOP). Her most recent experience was a six-moth CECOP internship at Kiewit Infrastructure Engineering in Denver, Colorado.
Jason Millar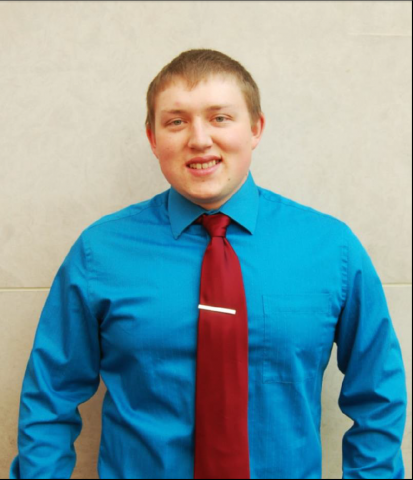 Jason Millar is currently a graduate student in the civil engineering program at Oregon Tech. With a background and emphasis in transportation and structural engineering, Jason is conducting a research study regarding the use of technology to enhance the education and application of structural health monitoring for bridges. In his fourth year at Oregon Tech, Jason has enjoyed the opportunity to attend multiple national engineering conventions, hold leadership positions in several extracurricular clubs (Institute of Transportation Engineers, American Society of Civil Engineers, Engineering Honors Society, etc.) and excel in a broad range of civil engineering and related projects. In his prior work experience, Jason has utilized his knowledge in civil engineering and connection with the U.S. Forest Service to enhance unpaved and unimproved roads on forest land. Jason's ultimate career goal is to own a private consulting firm specializing in sustainable transportation and structural engineering.
Justin Millar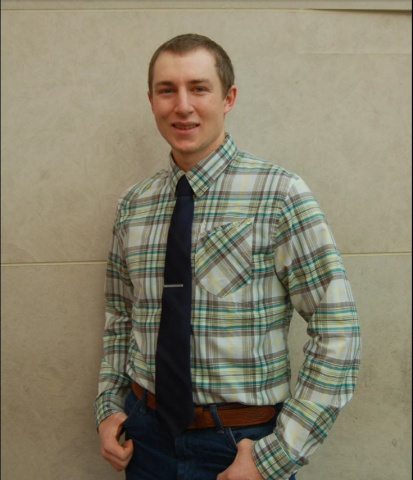 Justin Millar is a graduate student in Civil Engineering at Oregon Institute of Technology. Justin is a student member of ITE (Institute of Transportation Engineers) where he serves as the Oregon Tech Chapter's Traffic Bowl Captain. He works with the transportation professor, Dr. Roger Lindgren, as a graduate teaching assistant where he works with students in introduction to transportation engineering courses. He also installs upgraded modeling software in the Civil Engineering laboratories and develops current tutorials for the new editions of the software. In the past two years, Justin has worked for the Bureau of Land Management as a Civil Engineering Technician. For a graduate project, he has surveyed a levee on BLM land that is in need of repair, performed geotechnical analyses on the levee, and estimated the volume of fill necessary to repair the levee. As further research for his project, Justin is working with another student to determine if a local pozzolanic material can be mixed with the existing soil in the levee to provide additional strength and resist some settlement. This project for the BLM is a partial fulfillment of his work on a Master's Degree at Oregon Tech.
Jacob Murray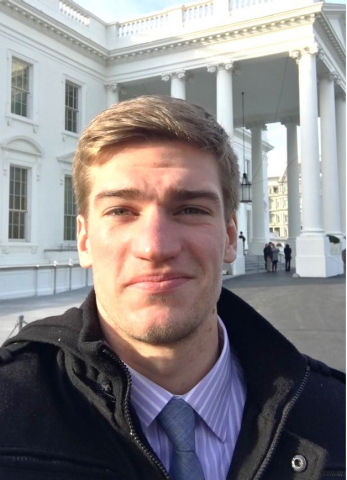 Jacob Murray is pursuing his MS in civil engineering at the Oregon Institute of Technology. He has been engaged in several transportation related projects, one of which was a safety improvement project where he suggested applicable crash modifications factors for implementation, based on crash type, location, and cause. He has interned for the Oregon Department of Transportation, assisting in the preparation of scoping documents and project estimations for pavement preservation, culvert rehabilitation, and sidewalk enhancement projects. He also proficiently used AcrGIS to update highway approaches and performed roadside inventory data updates for upcoming pavement preservation projects. With the support of NITC Murray was able to attend the 95th Annual Meeting of the Transportation Research Board, where he learned about multi-modal use, innovation in transportation, and best practices. He will graduate in June 2016 and looks forward to a future of working at implementing and interconnecting multiple types of transportation. 
Jordan Preston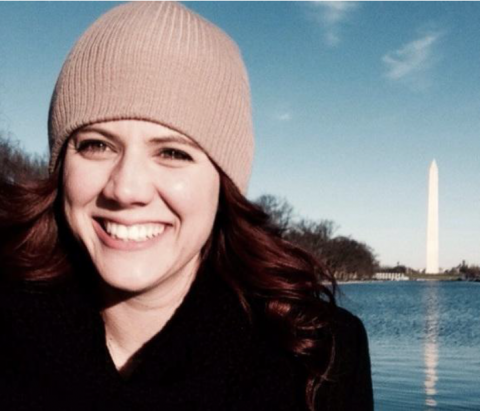 Jordan Preston is a junior civil engineering student at the Oregon Institute of Technology. She currently serves as Vice President of Recruitment for the Oregon Tech ITE (Institute of Transportation Engineers) Student Chapter. Jordan has interned for the Washington State DOT for three years in Program Management and one summer each in Construction and Design offices as well. The NITC scholarship enabled Preston to attend the TRB Annual Meeting for the first time in January 2016, where she was able to attend lectures on big data, connected vehicles, and roundabout design–especially interesting to her after a summer spent inspecting roundabout construction. Preston was also able to attend the ITE Student Reception and the NITC reception, which gave her opportunities to network with fellow student leaders and professionals from across the country.
---

Portland State University
Kristina Currans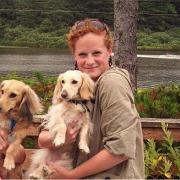 Kristina was born and raised in Oregon. She became interested in transportation and travel behavior while getting her undergraduate degree in Civil Engineering at Oregon State University. She is pursuing her doctorate in Transportation Engineering from Portland State University, focusing on the relationship between travel behavior and land use. Her work is motivated by her personal interest in improving the ways in which we plan for development, ultimately giving communities more choices in how they live and how they get around.
Drew DeVitis
Drew is in his second year of the Master of Urban and Regional Planning program at Portland State. He is excited to be working on a Federal Transit Administration guidebook for bike and pedestrian connections to transit as a Graduate Research Assistant at PSU's Transportation Research and Education Center. Drew's passion for active transportation developed from his experience as an AmeriCorps member in Montpelier, Vermont, where he helped create bike and pedestrian advisory committees for the city, and Seattle, Washington, where he served as the walking promotions coordinator with Feet First. His interest in planning lies in fostering more sustainable, resilient, connected communities that afford everyone the right to the city. A native of the east coast, Drew is delighted to now call the majestic Pacific Northwest home. He is an avid baseball fan, and enjoys hiking, exploring new destinations, and sampling the many delicacies of Portland.
Russ Doubleday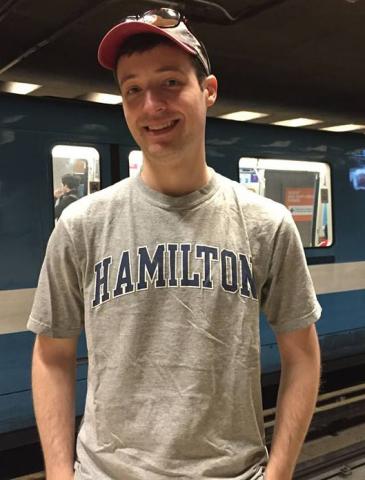 Russ Doubleday is a graduate student specializing in transportation planning at Portland State University's Master of Urban and Regional Planning program. For the past several years, he has lived in Washington, D.C. and Portland - two cities that provide a wide range of transportation choices for residents. Through his work and research at PSU, he hopes he can help provide transportation choices for people who otherwise would not have any. At TREC, he is researching best practices for safe pedestrian and bicycle access to transit in the United States for the Federal Transit Administration. In his studies, he has examined pedestrian walksheds around transit stations and whether these transit investments impacted median rents over time. Prior to attending Portland State, he wrote for Greater Greater Washington, a transportation planning blog in the D.C. metro area.
Steven Gehrke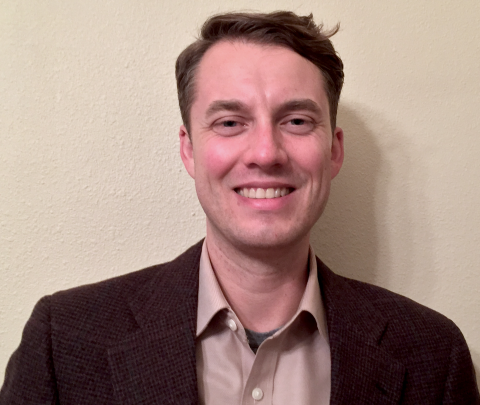 Steven is a Ph.D. candidate and graduate research assistant in the department of civil & environmental engineering at Portland State University. He previously received a master's degree in community planning from the University of Maryland and a B.S. in geography from New Mexico State University. His research explores the transportation-land use connection, with a primary focus on better understanding the built environment determinants of active transportation. He has published articles in transportation journals studying the travel outcomes of residential location decisions, work-based travel behavior, and built environment measurement. For his dissertation research, Steven is investigating the impacts of land use mix on pedestrian travel in Oregon's Willamette River Valley. In 2015, he was awarded a NITC dissertation fellowship and the Stan Czamanski Prize from the Regional Science Association International for his research proposal.
Geoff Gibson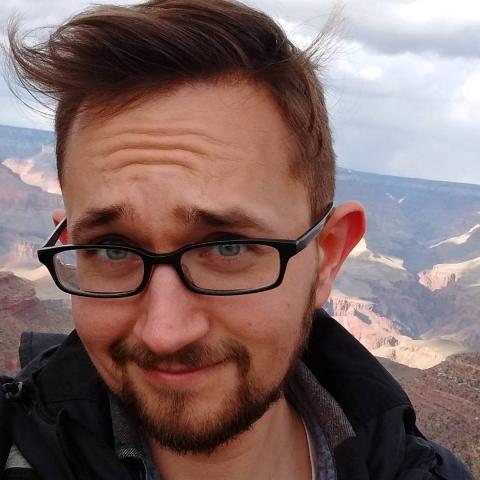 Geoff Gibson is currently working on acquiring his Masters in Urban and Regional Planning from Portland State University. Prior to that he spent a year serving with Americorps*VISTA program doing community and economic development in Northeast Portland. Today Geoff works as a graduate research assistant at the Transportation Research and Education Center on a bicycle safety project that will improve bicycle-automobile crash prediction. Geoff is very passionate about transportation -- specifically walking, bicycling, and mass transit -- and is looking forward to continuing his work in the transportation planning field after graduating.
Travis Glick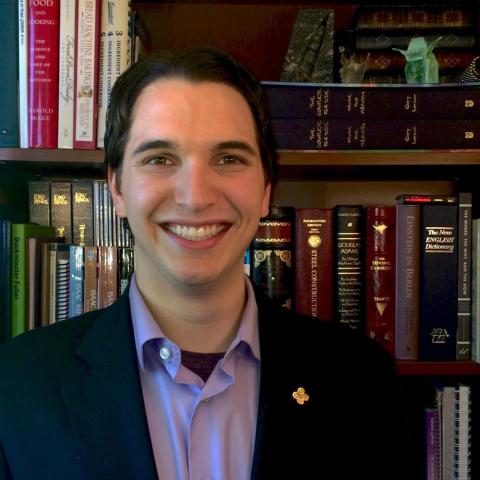 Travis Glick is currently a graduate teaching and research assistant in the Maseeh College of Engineering and Computer Science at Portland State University. He started researching Portland's public transit system in the summer of 2014, this research resulted in publication and a lectern presentation at the TRB 94th Annual meeting. Following the completion of his undergraduate honors thesis at PSU in 2015, he received a Bachelor of Science degree in civil engineering and is now pursuing a Master of Science degree in civil engineering at PSU. His primary research is on utilizing high-resolution archived transit data to create and analyze performance metrics for downtown streets and urban arterials. This research has resulted in another publication and presentation at the TRB 95th Annual Meeting with more papers in progress. He is president of Students in Transportation Engineering and Planning (STEP), acting president of Tau Beta Pi, and marshal of Chi Epsilon. In his free time, Travis loves to hike, sing, play piano and the flute, and read about everything from modern and ancient history to science fiction and fantasy. Most of all, he loves to spend time with his family, friends, and cats, Castor and Pollux. 
Tara Goddard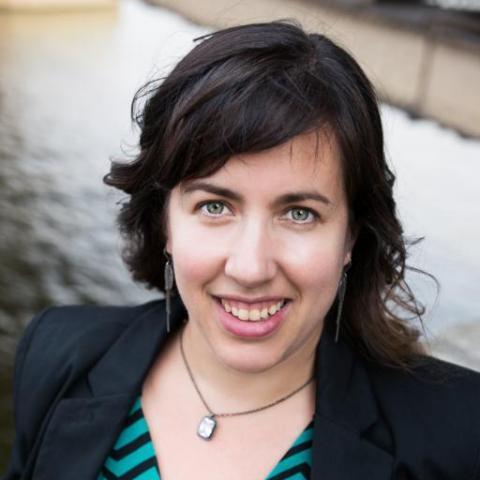 Tara Goddard is a PhD candidate in the Nohad A. Toulan School of Urban Studies and Planning at Portland State University, where her dissertation research explores drivers' attitudes and behaviors toward bicyclists. She has a Masters in Civil Engineering from the University of California, Davis, after which she worked first as an Associate Transportation Planner with the City of Sacramento, and then from 2007 through 2011 as the Bicycle/Pedestrian Coordinator for the City of Davis, CA, which enjoys the highest levels of bicycling for transportation of any city in the United States. Ms.Goddard's research interests include planning for sustainable and just cities, improving roadway safety, and reducing conflicts among roadway users. She studies all things bicycle and pedestrian safety-related, but in particular, the intersections of transportation and social psychology and their influence on differential experiences and safety outcomes on the road, especially for women and people of color. In her spare time, Ms. Goddard likes to hike, kayak, travel, and spend time with her family, friends, and dogs Baxter and Smoky.
Steven Howland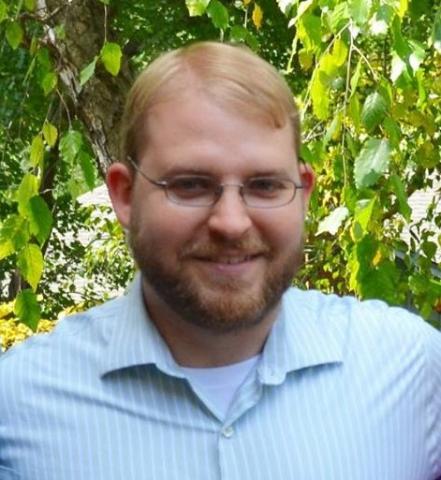 Steven Howland is a Ph.D. candidate in the Nohad A. Toulan School of Urban Studies and Planning at Portland State University. His dissertation is explores how low-income African-American populations in Portland use transportation to make ends meet with an interest in how gentrification impacts their travel options and decisions. He has a Masters in Urban and Environmental Planning from Arizona State University where his thesis focused on the spatial mismatch between low-income and minority workers and their jobs in the Phoenix metropolitan area. In his time at Portland State, he has been involved with multiple transportation research projects such as the Peer-to-peer carsharing study and the Bike Share Equity projects where he was able to apply his passion and knowledge of equity issues to transportation. His ongoing transportation research interests involve transportation equity issues related to emerging technologies and gentrification as well as data quality problems in existing survey data for equity related research questions.
Dylan Johnstone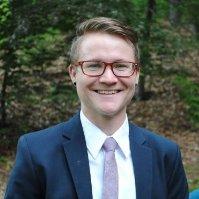 Dylan Johnstone is a graduate student in the Master of Urban and Regional Planning (MURP) program at Portland State University. While working on his B.A. in Environmental Studies at Northeastern University, he rediscovered his love for active transportation while exploring Boston. His primary interests include active transportation design and planning, transportation demand management (TDM), and equity planning. He comes to Portland State with a background in bike safety and environmental education programs. He currently works as a Graduate Research Assistant at TREC on projects focused on bike and pedestrian counts and TDM during disaster recovery. In his spare time, he enjoys reading in coffee shops, baking biscuits, and planning his next backpacking or bike touring trip.
Andy Kading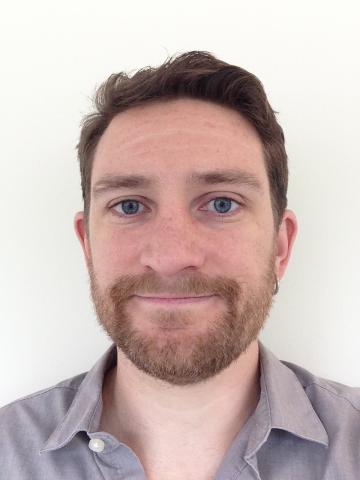 Andy Kading is a master's student at Portland State University in the Maseeh College of Engineering & Computer Science, where he is studying civil engineering. Andy's research has focused on pedestrian and bicycle treatments at signalized intersections, and how those treatments affect the performance metrics of all the road's users, not just cars and trucks. Additionally he worked as an intern at the Portland Bureau of Transportation (PBOT) in the Signals and Street Lighting Division, as well as working on several modeling projects at PSU. Besides engineering and active transportation Andy worked as a professional chef as well as an adventure guide for long distance bicycle touring outfits. Andy views his engineering training as part of a skill set that he hopes to use in the building our sustainable future.
Darryl Michaud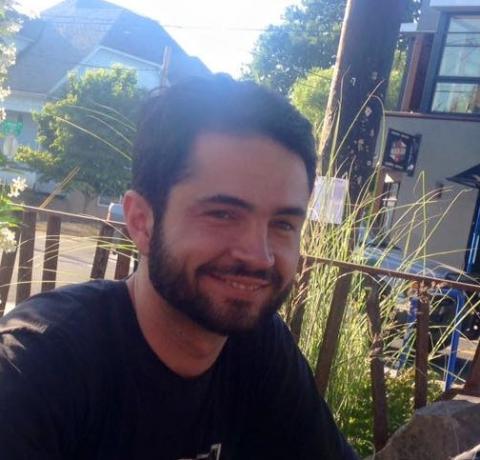 Darryl is a Master's candidate at Portland State University. He moved to the West Coast from rural Tennessee, and studied physics at UC Berkeley. The car-centric philosophy he brought to transportation engineering has been turned on its head in his time working and studying in Portland. With the help of Dr. Miguel Figliozzi, he is researching motorist compliance at unmarked intersections, and exploring the potential pedestrian-safety benefits of connected vehicles at urban intersections through agent-based modeling. Darryl serves as the Collegiate Chair for the Portland chapter of YPT; he interned at DKS Associates in downtown Portland; and he has accepted an internship at TU Delft for Summer 2016.
Taylor Phillips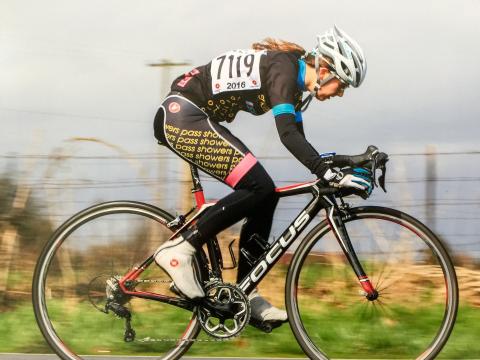 Taylor Phillips is pursuing a Masters in Urban and Regional Planning at Portland State University and has worked as a Graduate Research Assistant at TREC for a year and a half. Through her work at TREC, she was able to conduct poster presentations at the American Planning Association conference, the Association for Pedestrian and Bicycle Professionals conference, and TRB. She is passionate about active transportation planning and can frequently be seen zipping around Portland on a bike. 
Patrick Singleton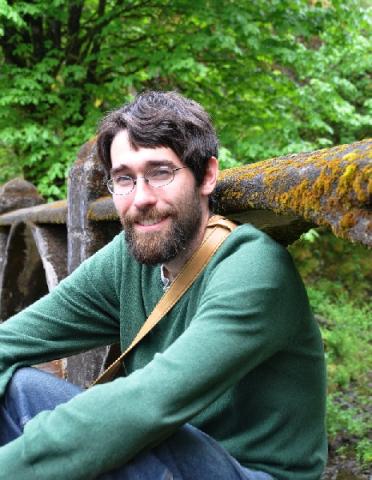 Patrick Singleton is a PhD student in Civil & Environmental Engineering at Portland State University. His research spans the areas of travel behavior, transportation planning, and travel demand modeling, with a special interest in walking and bicycling. Patrick's dissertation explores a concept known as "the positive utility of travel": studying the benefits people receive from traveling beyond simply reaching a destination, including the productive use of travel time and enjoyment of the travel experience itself. He holds a Master of Science degree from Portland State University and a Bachelor of Science degree from the University of Pittsburgh. Outside of school, you are likely to find Patrick exploring and photographing his current city. 
Rae-Leigh Stark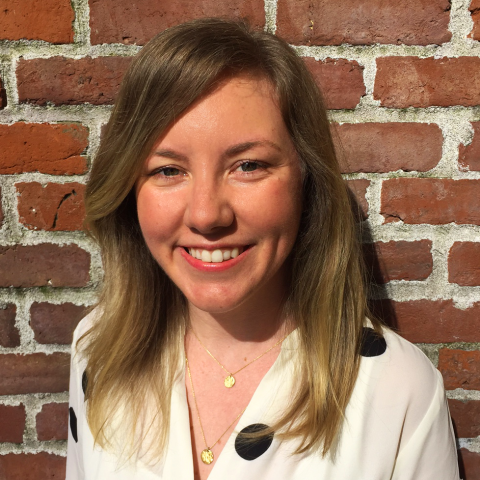 Rae-Leigh Stark is in her second year of the MURP program and working at Alta Planning + Design. It was through traveling and living in a variety of cities that she found her love for transportation. During undergrad she studied abroad at the University of Amsterdam, which opened her eyes to the potential cities have. Growing up and working as a planner in the Midwest made her realize how much transportation affects people's lives and how planners have the power to improve their situation. She experienced how high quality planning and public engagement changes a city and witnessed healthy, happy people finding new connections with their community through biking and walking. Her studies at Portland State have been nothing short of excellent thanks to NITC and the transportation faculty she has been able to work with and she feels prepared as she continues to pursue her interests in bike and pedestrian infrastructure design, planning for a range of cities from small to large, and improving multi-modal transportation systems.
Nick Stoll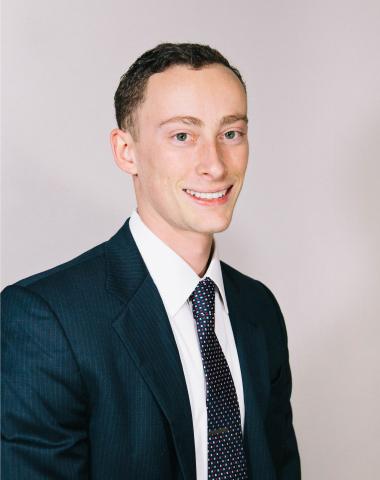 Nicholas finished his Masters in Urban and Regional Planning at Portland State University (PSU) in the Spring of 2015, and will soon finish a Masters of Science in Civil and Environmental Engineering in the Spring of 2016. He received undergraduate degrees in Mathematics and Physics and a minor in Chinese Studies from St. Olaf College. While at PSU, he worked as a Graduate Research Assistant studying high resolution bus data. This research led to a published paper and presentation with the Transportation Research Board and focused on techniques that can be used to analyze and visualize congestion. His current research compares bus GPS data with stationary sensor data to explore the potential of using buses as probes for traffic speeds. Nicholas is interested in the intersection of technology and transportation, and enjoys exploring how technology and data can be used to inform planning decisions. Having worked and lived internationally, in places such as China and Qatar, he hopes his interests will one day once again take him abroad.  
Shane Valle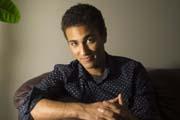 After finishing a Civil Engineering undergraduate degree at the University of Washington, Shane sought out an academic program that would broaden his understanding of transportation issues and strategies while providing him the tools to work in a transportation planning context; he found such a program at Portland State University where he is on the verge of earning a Master's in Urban and Regional Planning. Shane's internships with the Washington State DOT, the City of Redmond (WA), 1000 Friends of Oregon, the Center for Transportation Studies and the Portland Bureau of Transportation have brought him into contact with all sides of transportation: from engineering to planning and research to advocacy. He is working with OHSU to improve and expand night transportation options for employees traveling to the central campuses for his capstone project.
Jael Wettach-Glosser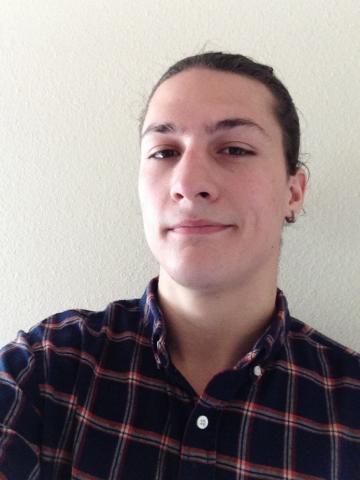 Jael Wettach-Glosser is a civil engineering student in the Maseeh College of Engineering & Computer Science at Portland State University. As a junior, Jael has enjoyed exploring the different disciplines of civil engineering, and has found that his interests lie in many areas. One of these areas is transportation. Although his experience is limited, Jael has found that transportation engineering has many important components that relate heavily to the built environment we all live in. Because he comes from a small town In Alaska, Jael has discovered that transportation and accessibility is important in the development of cities, especially in rural areas.  In order to increase his knowledge, Jael has been working under Dr. Kelly Clifton as an intern on projects focused in Portland and California. During the summer months Jael goes home to Alaska where he commercial fishes. 
Michael Williams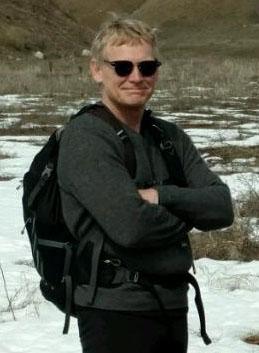 Michael is a graduate student in the Civil Engineering Department at PSU studying transportation with an emphasis on pedestrian and bicycle facilities. He has a BS and MS in Electrical Engineering from CSU Chico and UC Santa Barbara, respectively. He worked for 15 years as a biomedical device engineer/manager with eleven patents in the field. Michael also worked as a public works general contractor for approximately 15 years managing road work, bridge work and school modernizations. He returned to school to prepare for a third career and to pursue his passion of creating safe, exciting transportation for all. Michael worked as a volunteer advocate for ten years in Shasta and Siskiyou counties in Northern California and is a member of the California Bicycle Coalition Policy Advisory Board and Shasta Living Streets. Michael spearheaded the creation of a city pedestrian and trails master plan for the City of Mt. Shasta and the securing of grants to build the improvements in that plan. Having lived in the small town of Mt. Shasta, CA for more than 20 years, Michael is particularly interested in active transportation and public transportation issues in the rural environment. While pursuing his Masters, Michael is assisting with research on signal treatments for right hook conflicts.
---

University of Oregon
Tyce Herrman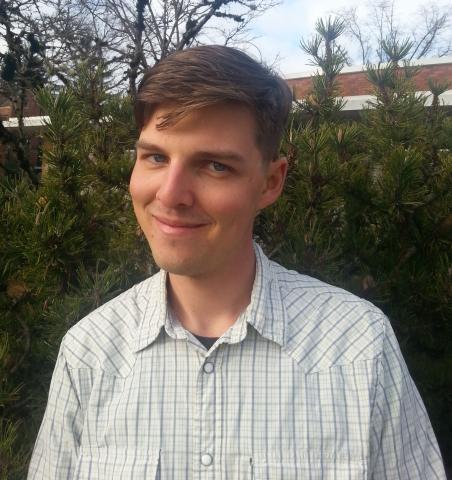 Tyce grew up in rural Illinois and is happy to now be in the great PNW. He is a student in the Master of Community and Regional Planning (MCRP) program at University of Oregon. Tyce has a B.S. in Environmental Science and a B.A. in Philosophy from Stetson University and previously worked at Dickinson College's Center for Sustainability Education as the projects coordinator. He is a Graduate Fellow at UO's Sustainable Cities Initiative; his current research includes evaluating the effects SFPark and the use of "livability" in planning research and policy documents. Tyce enjoys riding his bicycle (two cross-country tours and counting), hiking, cooking, and sipping really good coffee.
Alexandra Lau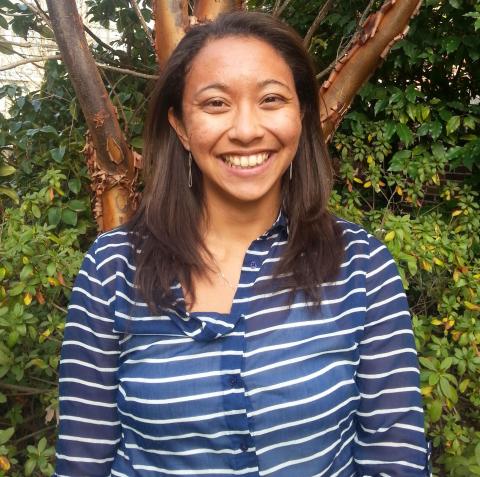 Alexandra Lau graduated in 2010 from St. Joseph's College in Brooklyn, NY with a bachelors degree in mathematics. She worked for four years at the University of Hawaii at Manoa on math education research grants before pursuing her master's degree in architecture at the University of Oregon. In 2015, she started the masters in community and regional planning program in addition to her current studies in architecture. Alexandra is interested in how policy can affect urban design in order to create sustainable, livable communities. 
---

University of South Florida
Austin Gibble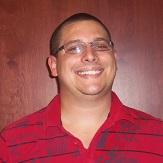 Austin is pursuing a Masters of Urban & Regional Planning at the University of South Florida and is currently working as a graduate assistant at the Center for Urban Transportation Research. Austin previously attended Ball State University in Muncie, Indiana and earned a Bachelor's in Industry & Technology. Austin is also the Secretary of the LiveMove student organization, which is a group dedicated to the advancement of active transportation in the Tampa Bay area. Before relocating to Tampa to attend USF in August of 2015, Austin worked for the Central Indiana Regional Transportation Authority as a customer service representative/ridesharing database assistant and worked as a part-time intern for the Indianapolis Metropolitan Planning Organization assisting in outreach efforts for the Central Indiana Regional Transit Plan (Indy Connect). Austin hopes to continue his work in planning more sustainable and more resilient communities and transportation systems after graduating from the University of South Florida.
Monica Martin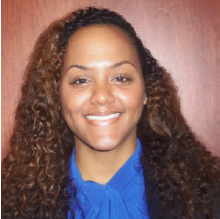 Monica is pursuing a Master's in Urban and Regional Planning at the University of South Florida and is currently working as a research assistant at the Center for Urban Transportation Research at USF. She is the President of USF's Student Planning Organization and USF's LiveMove student group – a group dedicated to advancing active transportation and livability in the Tampa Bay Area. With a Bachelor's in Environmental Policy from the University of Central Florida, she has an educated appreciation for environmental awareness and protection. And being originally from Brooklyn, New York, she also has an instinctual appreciation for multimodal transportation and the building of healthy, livable communities. Monica hopes to plan for and design similar communities in the future.
---

University of Utah
Dylan Corbin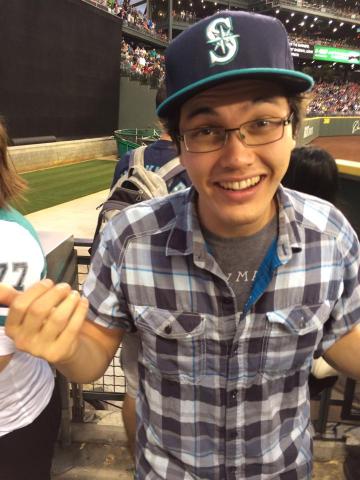 Dylan enrolled in the University of Utah's Masters of City and Metropolitan Planning Program in the fall of 2015 after several years working as an interpreter and educator for the National Park Service in Yellowstone and for the Pacific Science Center in Seattle.  Among the many remarkable experiences he had in Yellowstone, he narrowly survived being mauled by a grizzly bear, receiving a bite in the leg and claws to the head.  He grew up in Portland and earned his Bachelor's degree in Geography and International Studies from the University of Oregon.  His work experience with the National Park Service led him to a research interest in the planning issues faced by National Parks and their associated gateway communities.  Through the University of Utah's Ecological Planning Center, he has joined a team working to address the issues facing the communities near Zion National Park.  An avid and loyal Portland sports fan, in 2015 Dylan had the pleasure of completing the pilgrimage to Columbus, Ohio with his parents to witness the Timbers win their first championship.
Heidi Goedhart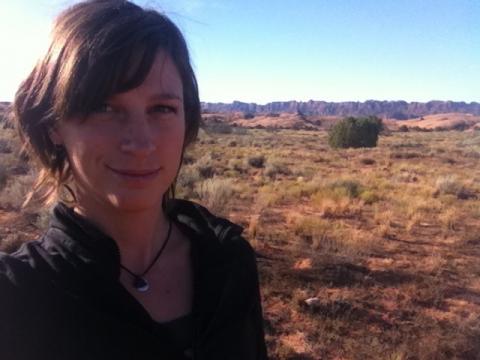 Heidi is originally from Idaho but transplanted to Salt Lake City ten years ago with her bicycle at her side. Since then, she has developed a passion for active transportation and its many environmental, economic and social benefits. Heidi completed her undergraduate degrees in Environmental Studies and Urban Planning and is currently pursuing a Master of City and Metropolitan Planning from the University of Utah. She is specializing in Smart Growth and Transportation and working towards a Graduate Certificate in Urban Design. Three years ago, Heidi turned in her car keys and became a full-time bicycle commuter which has opened her eyes to the benefits and challenges active transportation users face. She aspires to help design and cultivate transportation options that support resilient urban environments that focus on health, activity and wellness.
Ian Kilpatrick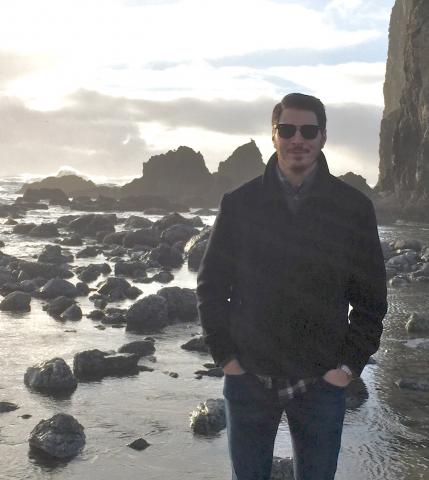 Ian is from Salt Lake City, Utah and is currently pursuing a Master of City and Metropolitan Planning from the University of Utah, with an emphasis on Urban Design. His interest in Planning and Urban Design was sparked during vacations and a study abroad trip to countries across Europe. He was frustrated after coming home and realizing it was not as easy, and sometimes not possible, to get around without a car as it was in many places in Europe. He aspires to be an Urban Designer with an emphasis on enhancing urban spaces and the public realm to make them more human scaled, easy to understand, and inviting.
Megan Townsend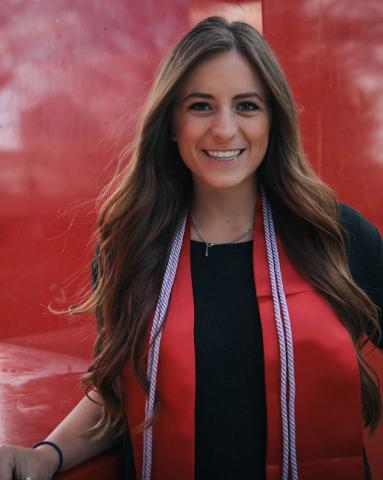 Megan Townsend is a first year Master of City Planning student at the University of Utah. Her bachelors degree is in Urban Ecology. she is a planner at the Wasatch Front Regional Council, the Metropolitan Planning Organization for the Salt Lake and Ogden metropolitan areas. She is passionate about land use planning and the implications it has for development, as well as the implicit tie with transportation infrastructure. 
Casey Walrath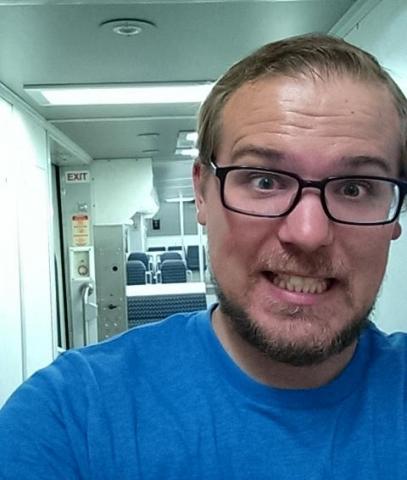 Casey Walrath is studying for a Masters of City and Metropolitan Planning at the University of Utah. He obtained an undergraduate degree in History in 2010, and worked in tech support and marketing before deciding that Planning was his true calling. He's worked on tactical urbanism projects to model complete streets in residential neighborhoods, and is interested in transportation planning and promoting economic justice through by increasing transit accessibility for everybody. He's an avid soccer fan, a cyclist, and a shameless teller of bad puns. He'll graduate in 2017.
Natalie Watkins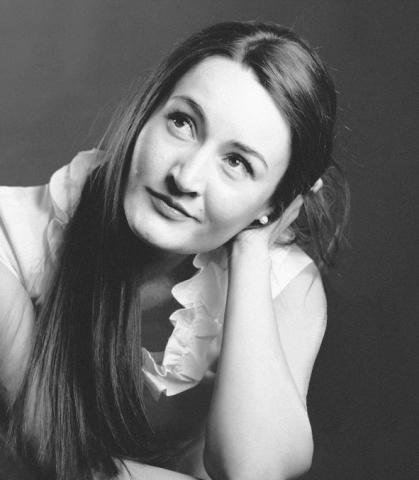 Natalie is a graduate student in city and metropolitan planning at the University of Utah. Her current research with the Environmental Dispute Resolution Center at the U focuses on leadership and negotiation skills in planning curriculum. These skills are critical to transportation planners as they educate about and advocate for the implementation of sustainable, multi-modal, efficient, and pedestrian oriented transportation systems in communities. Natalie's background in landscape architecture and urban design reflect her efforts to bridge the gap between research and implementation. Before graduating in 2017, she will continue to enjoy her favorite modes of recreational transportation on foot and mountain bike in the Wasatch Mountains.  
Cassie Younger

Cassie Younger is a second year graduate student in the City & Metropolitan Planning department at the University of Utah. Before falling in love with Utah, she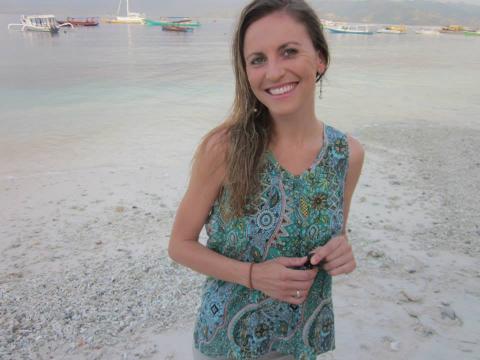 had been lucky enough to travel and live in many places around the world from Bangkok, Thailand to Christchurch, New Zealand. Experiencing such a variety of world cities made her realize that urban planning (or lack thereof) directly impacted the quality of life and the environmental footprint of a city in a very significant way. She is currently working on research comparing the economic and demographic impact of streetcars in four cities around the nation. She hopes to help create beautiful cities that are safe and healthy for all the living creatures that reside within them. 
More 2016 NITC scholars from the University of Utah will be added to this page soon.