Oregon Institute of Technology
Damian Matzen
Damian Matzen is a graduate student and research assistant at Oregon Institute of Technology in the Civil Engineering program. His interests are currently open channel hydraulics, geotechnical engineering, and path accessibility. His interest in geotechnical engineering has found him being a teacher's assistant for the introductory geotechnical engineering classes starting during his senior year and carrying through his time as a graduate student, involving himself with the students and doing his best to make sure they understand the material. Recently, he has been working on a project concerned with stabilizing nature trails to increase accessibility and has found himself lost in his work multiple times. See his LinkedIn Profile.
Gregory Collins
Trevor Davis
Trevor Davis is a graduate student in Civil Engineering at Oregon Institute of Technology. He is currently working on a graduate research project with Dr. Matthew Sleep on rockfall analysis using unmanned aerial vehicles. Trevor has interned with the Oregon Department of Transportation for two summers as a construction inspector. He is focusing on a career in transportation engineering and is excited to start his career. In his free time, he enjoys hunting, fishing, and being in the outdoors. See his LinkedIn Profile.
Garrett Stephens
Garrett Stephens is a master's student in the civil engineering program at Oregon Institute of Technology (Oregon Tech) and will be graduating in March of 2020. Garrett grew up in a small town outside of Portland, Oregon where while being homeschooled, was able to complete two years of classes at the local community college. He transferred to Oregon Tech to pursue a degree in civil engineering due to his passion for problem solving, engineering, and love of a small university. He became active with the ASCE/AGC and ITE Student Chapters where he has served from Digital Media Officer to President and Graduate Student Representative. During Garrett's college career, he was selected for the CECOP program that placed him on two separate 6-month internships with Lane County Public Works in Eugene, Oregon and Kiewit Infrastructure Engineers in Englewood, Colorado. Garrett is currently working on a NITC funded project focusing on the rapid deployment of consumer drones to collect slope modeling data for rockfall hazard analysis. See his LinkedIn Profile and NITC Student Spotlight.
Portland State University
Travis Glick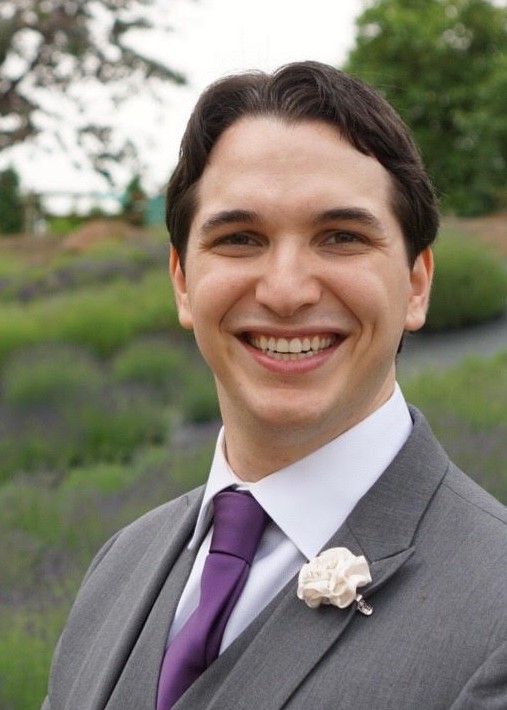 Travis Glick was born and raised in Chico, California and moved to Portland, Oregon in 2010 to attend the Portland State University Honors College and received a BS in Civil Engineering with honors in 2015 and a MS in Civil Engineering in 2017. Travis has also been an active member (holding officer positions) of many PSU student organizations and PSU partnership programs with local high schools. He is now pursuing a PhD focused on transit network models. Outside of school, he enjoy piano, cooking, and reading science- fiction. See a sample of his work on Utilizing High Resolution Bus GPS Data to Visualize and Identify Congestion Hot-spots in Urban 2 Arterials.
Katherine Keeling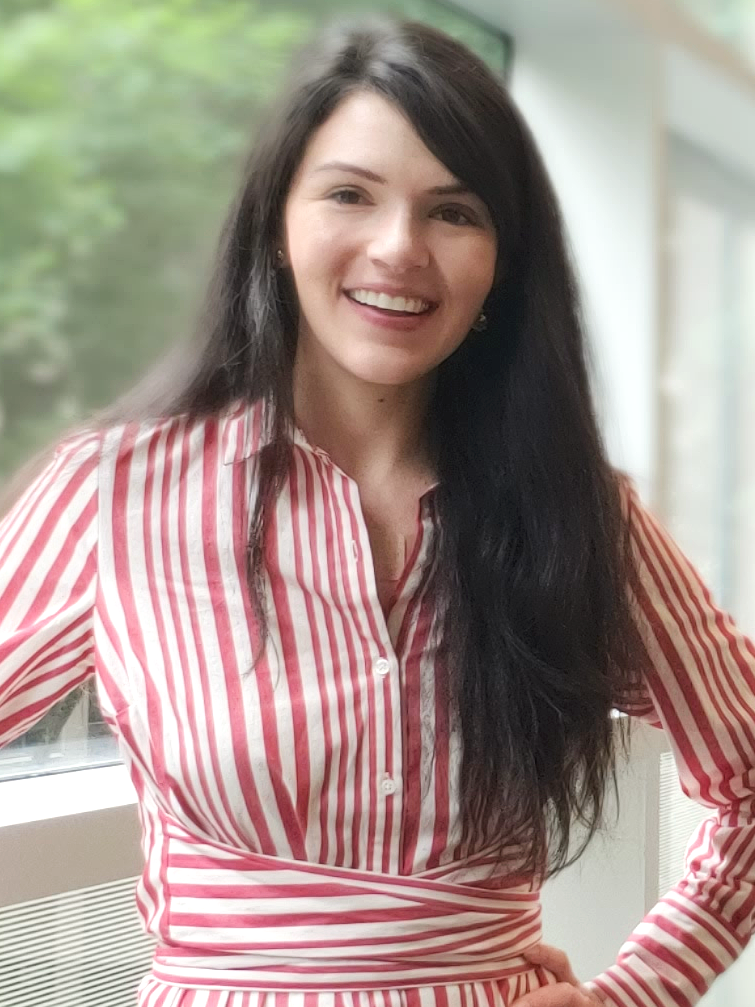 Katherine is an undergrad research assistant for the Transportation, Technology, and People (TTP) lab. She is finishing her BSCE June 2019, and starting the MSCE program in the fall. As a post-baccalaureate student, her transportation interests are supplemented by a BA in design studies (Arizona State). She was lead author in a peer-reviewed paper on bus-bicycle conflicts and delays, recommended for publication in the Transportation Research Record 2019. Her current research examines the contribution of online grocery delivery services to food access. On campus, Katherine is an active member of STEP-ITE, ASCE, EWB, and president of PSU Chi Epsilon. She won 1st place in the 2018 Technical Paper competition at the Region 8 ASCE Student Conference. For the last 7 years, she has served Multnomah County by volunteering free respite childcare for foster families. Her career goals is to be an expert in the multimodal shifts in Portland. In her free time, she is likely enjoying karaoke. See a sample of her work on bus/bike conflicts.
Mike McQueen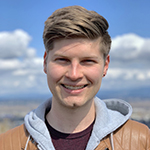 Mike McQueen is a second year master's student working with John MacArthur of TREC and Dr. Kelly Clifton of the MCECS Department of Civil and Environmental Engineering. Currently, Mike is researching e-bike travel behavior and micromobility as an Eisenhower Fellow. In the past, he has studied e-bike purchase incentive programs, the potential positive environmental impact of e-bikes in Portland, BIKETOWN, and the demographics of zero car households.
Eavan Moore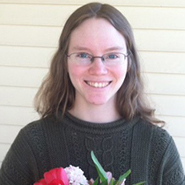 Eavan Moore is a graduate student in urban and regional planning. She focuses on approaches to transit and active transportation that prioritize environmental justice. Her volunteer work with OPAL Environmental Justice led her to see transportation planning as a viable professional path for a public transit advocate who also believes in prioritizing marginalized communities in decision-making. She continues to apply an EJ framing to active transportation, housing, auto use, climate resiliency, and all the other elements of a thriving 21st century human settlement.
Briana Orr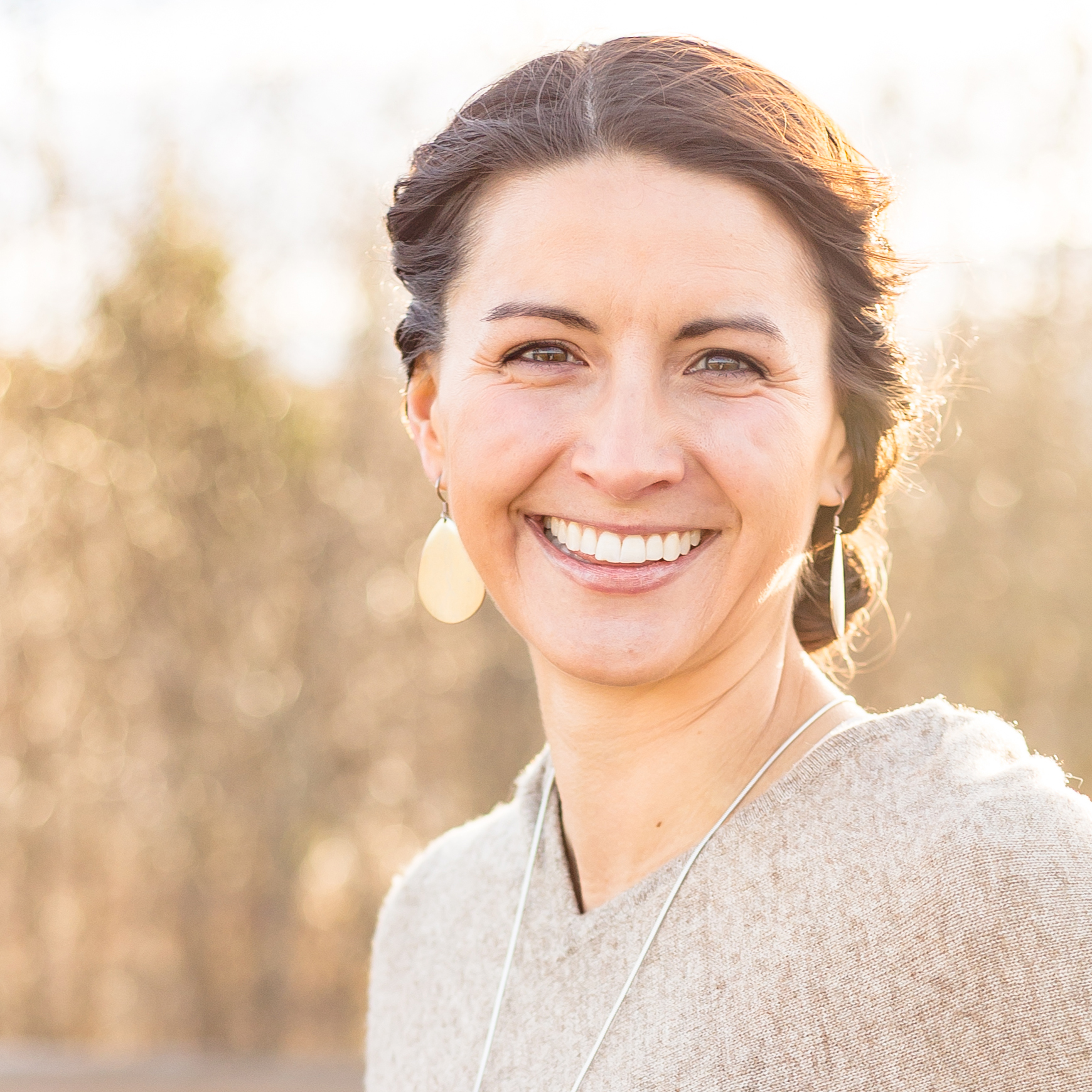 Briana Orr is a student in the Master of Urban and Regional Planning program. In addition, Briana currently manages the Portland Bureau of Transportation's E-Scooter Pilot. Briana's work centers on making active transportation convenient, fun, and normal. Prior to PBOT, Briana worked in Seattle as Cascade Bicycle Club's Communication Manager, and secured seed funding for bike share in Eugene as University of Oregon's first professional Bike Coordinator.
Nicholas Puczkowskyj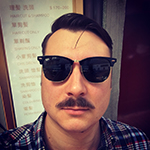 Nicholas Puczkowskyj is a PhD student in Urban Studies at Portland State University. Using a feminist and queer theory lens, Nick's research pays attention and listens to the travel behavior experiences of trans-folks in Portland, OR. Working with the trans-community, Nick seeks to challenge binary approaches to gender research and address the noticeable gap of transgender data in the transportation field. Using a mixed methods approach to gather firsthand data of local transgender travel behavior, Nick hopes to use this research to expand and redefine inclusive transportation practices and policy. Nick's other research interests include: mobility justice, active transportation, micromobility, and transit.
Sabina Roan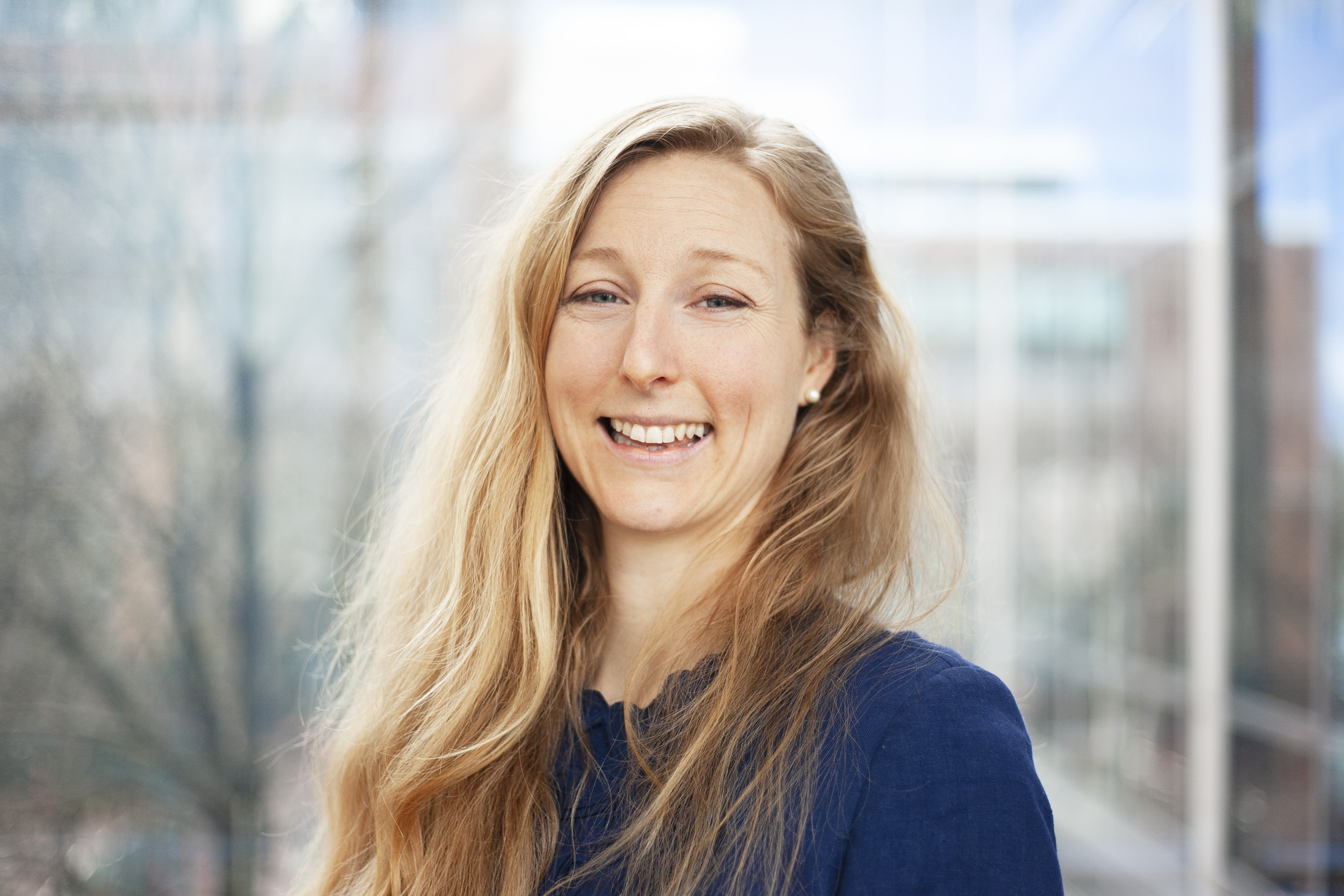 Sabina is passionate about using her time as a graduate student to holistically strengthen abilities to address emergent and complicated problems. Problem solving in these circumstances requires innovative and systems-thinking approaches which a basis in Urban Planning can bolster. Sabina is now in the 2nd year of the Master of Urban and Regional Planning program at Portland State University and jumped into engagement with the campus community by co-founding the Feminist Transportation Group and taking on the role of Student Representative to the MURP Executive Committee. While completing a degree in Geography and GIS at McGill University in Montréal, Canada, she survived winter bike commuting by wearing ski goggles and lots of layers for padding. Prior to moving to Portland she worked as a Regional Planner for Los Angeles County, where one of her job assignments involved investigating code compliance violations for the living quarters of retired animal actor capuchin monkeys. Sabina has worked on Equity in Emergency Management, where she co-produced this publication: https://metroscape.imspdx.org/equity-in-emergency-management and this website: https://sites.google.com/view/equity-in-em. She's continuing this thread of work in her group MURP project "ReadyStreets: Exploring Human-Powered Mobility After a Major Earthquake."
Kelly Rodgers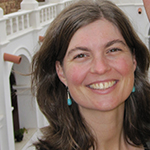 Kelly is a PhD student in Urban Studies who researches on the nature, quality, and role of evidence in transportation decision-making; the effects of neighborhood type on travel behavior; and realist methods of undertaking research synthesis and understanding travel variability. Kelly is also the Executive Director of Streetsmart, a research synthesis, resource clearinghouse, and communication platform for transportation planning. Prior to Streetsmart, Kelly was a consultant working in sustainable transportation and green infrastructure, a city planner with the City of Portland, and the Paul Gerhardt, Jr. intern for 1000 Friends of Oregon. Kelly graduated with a Master in Landscape Architecture from the University of British Columbia and a Bachelor of Arts in Urban and Regional Planning from Miami University.
Jaclyn Schaefer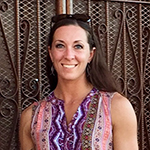 Jaclyn is a first-year civil engineering master's student at Portland State University where she previously earned a BS in civil engineering. Jaclyn is currently working as a graduate research assistant for Dr. Miguel Figliozzi on a project to update the methodology used to set speed zones in urban areas where there is a high percentage of active travelers. She is interested in how transportation affects our quality of life through its effects on the environment, economic productivity, personal stress levels, and traffic safety. Outside of her studies, she enjoys hiking, photography, and Brazilian jiu-jitsu.
Baxter Shandobil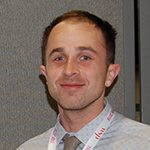 Baxter Shandobil is a second-year student in the Master of Urban and Regional Planning (MURP) program at Portland State University.  With aid from the Eisenhower Fellowship, Baxter worked with Dr. Kelly Clifton from the Department of Civil and Environmental Engineering, and undergraduate, Ty Lazarchik, on research that examines spatial and temporal differences in travel durations between ride-hailing services and public transportation into and out of downtown Portland.
Kevin Tracy
Kevin Tracy is a Masters in Urban and Regional Planning (MURP) candidate in the Nohad A. Toulan School of Urban Studies and Planning at Portland State University. He is currently working as a research assistant at Portland State University's Population Research Center and as a teaching assistant for GIS for Planners. Previously he served as an intern at the Oregon Department of Transportation, focusing on Active Transportation projects including Safe Routes to School. As a licensed Civil Engineer, he enjoys working at the intersection of planning and engineering to help solve complex urban problems. Kevin hopes to make a career out of solving sticky problems that help connect communities to essential social services and to use transportation systems as a way to drive economic opportunity. In his spare time, he enjoys reading, biking, volleyball, and cooking.
University of Arizona
Eric Carlson
David Klebosky
Joseph Neely
Mary Beth Putz
Elliot Welch
University of Oregon
Robert Binder
Katie Fields
Gillian Garber-Yonts
Alexandra Lau
Taylor Linden
Miranda Menard Hannu
Samuel Murrey
Stephanie Nappa
Francisco Ojeda
Brandon Pike
Matt Salazar
Kerry Snodgrass
University of Texas at Arlington
Evan Byers
Erin Findley
Craig Keaton
December Maxwell
Vivian Miller
Erin Roark Murphy
Shamsun Nahar
Sarah Robinson
Kelli Rogers
Jessica Williams
University of Utah
Annaka Egan
Andrea Garfinkel Castro
Taylor Greenwell
Emily Guffin
Brittney Harris
Kayla Mauldin
Keegan Stanton