Oregon Institute of Technology
Damian Matzen
Gregory Collins
Trevor Davis
Garrett Stephens
Portland State University
Travis Glick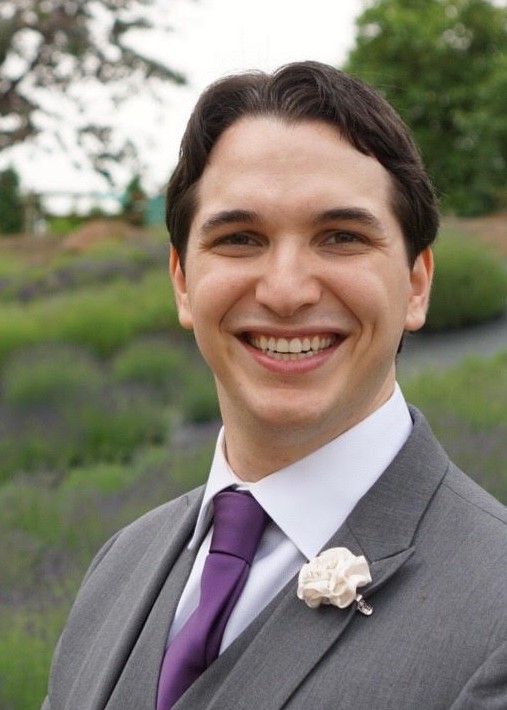 Travis Glick was born and raised in Chico, California and moved to Portland, Oregon in 2010 to attend the Portland State University Honors College and received a BS in Civil Engineering with honors in 2015 and a MS in Civil Engineering in 2017. Travis has also been an active member (holding officer positions) of many PSU student organizations and PSU partnership programs with local high schools. He is now pursuing a PhD focused on transit network models. Outside of school, he enjoy piano, cooking, and reading science- fiction. See a sample of his work on Utilizing High Resolution Bus GPS Data to Visualize and Identify Congestion Hot-spots in Urban 2 Arterials.
Katherine Keeling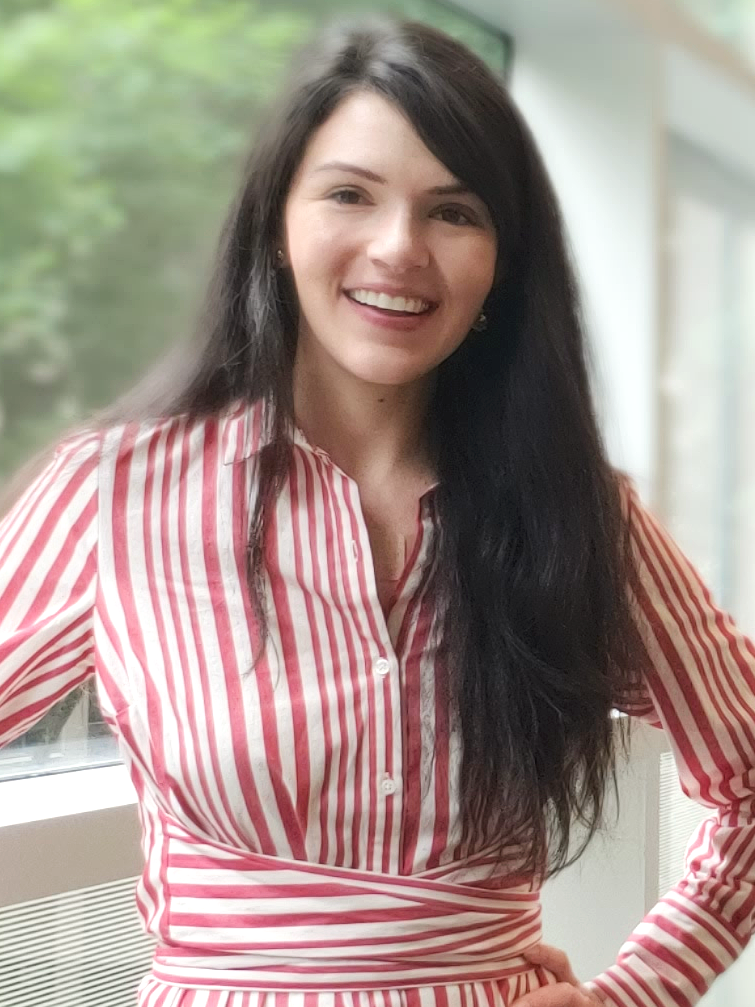 Katherine is an undergrad research assistant for the Transportation, Technology, and People (TTP) lab. She is finishing her BSCE June 2019, and starting the MSCE program in the fall. As a post-baccalaureate student, her transportation interests are supplemented by a BA in design studies (Arizona State). She was lead author in a peer-reviewed paper on bus-bicycle conflicts and delays, recommended for publication in the Transportation Research Record 2019. Her current research examines the contribution of online grocery delivery services to food access. On campus, Katherine is an active member of STEP-ITE, ASCE, EWB, and president of PSU Chi Epsilon. She won 1st place in the 2018 Technical Paper competition at the Region 8 ASCE Student Conference. For the last 7 years, she has served Multnomah County by volunteering free respite childcare for foster families. Her career goals is to be an expert in the multimodal shifts in Portland. In her free time, she is likely enjoying karaoke. See a sample of her work on bus/bike conflicts.
Mike McQueen
Eavan Moore
Briana Orr
Nicholas Puczkowskyj
Sabina Roan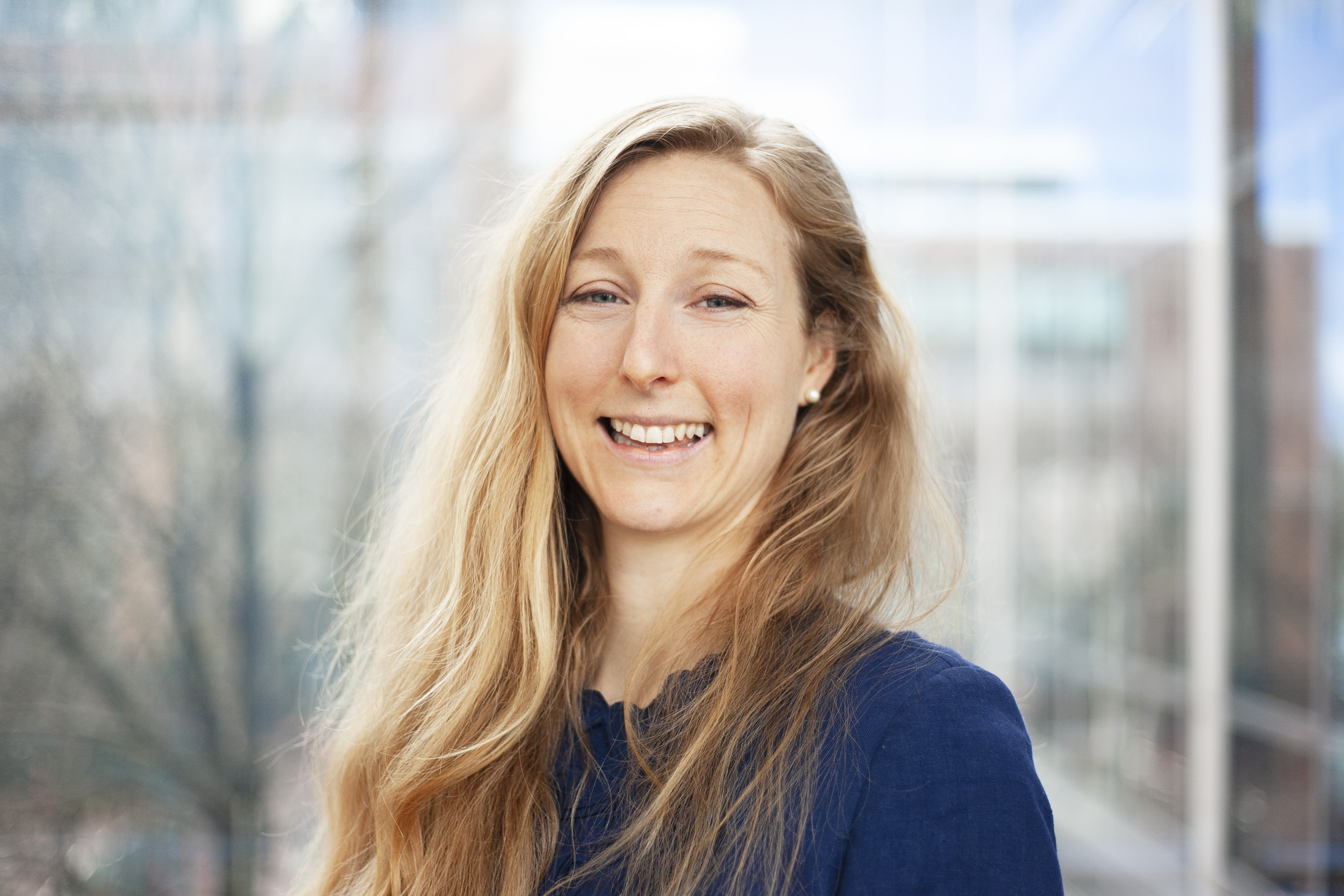 Sabina is passionate about using her time as a graduate student to holistically strengthen abilities to address emergent and complicated problems. Problem solving in these circumstances requires innovative and systems-thinking approaches which a basis in Urban Planning can bolster. Sabina is now in the 2nd year of the Master of Urban and Regional Planning program at Portland State University and jumped into engagement with the campus community by co-founding the Feminist Transportation Group and taking on the role of Student Representative to the MURP Executive Committee. While completing a degree in Geography and GIS at McGill University in Montréal, Canada, she survived winter bike commuting by wearing ski goggles and lots of layers for padding. Prior to moving to Portland she worked as a Regional Planner for Los Angeles County, where one of her job assignments involved investigating code compliance violations for the living quarters of retired animal actor capuchin monkeys. Sabina has worked on Equity in Emergency Management, where she co-produced this publication: https://metroscape.imspdx.org/equity-in-emergency-management and this website: https://sites.google.com/view/equity-in-em. She's continuing this thread of work in her group MURP project "ReadyStreets: Exploring Human-Powered Mobility After a Major Earthquake."
Kelly Rodgers
Jaclyn Schaefer
Jaclyn is a first-year civil engineering master's student at Portland State University where she previously earned a BS in civil engineering. Jaclyn is currently working as a graduate research assistant for Dr. Miguel Figliozzi on a project to update the methodology used to set speed zones in urban areas where there is a high percentage of active travelers. She is interested in how transportation affects our quality of life through its effects on the environment, economic productivity, personal stress levels, and traffic safety. Outside of her studies, she enjoys hiking, photography, and Brazilian jiu-jitsu.
 Rohan Sirupa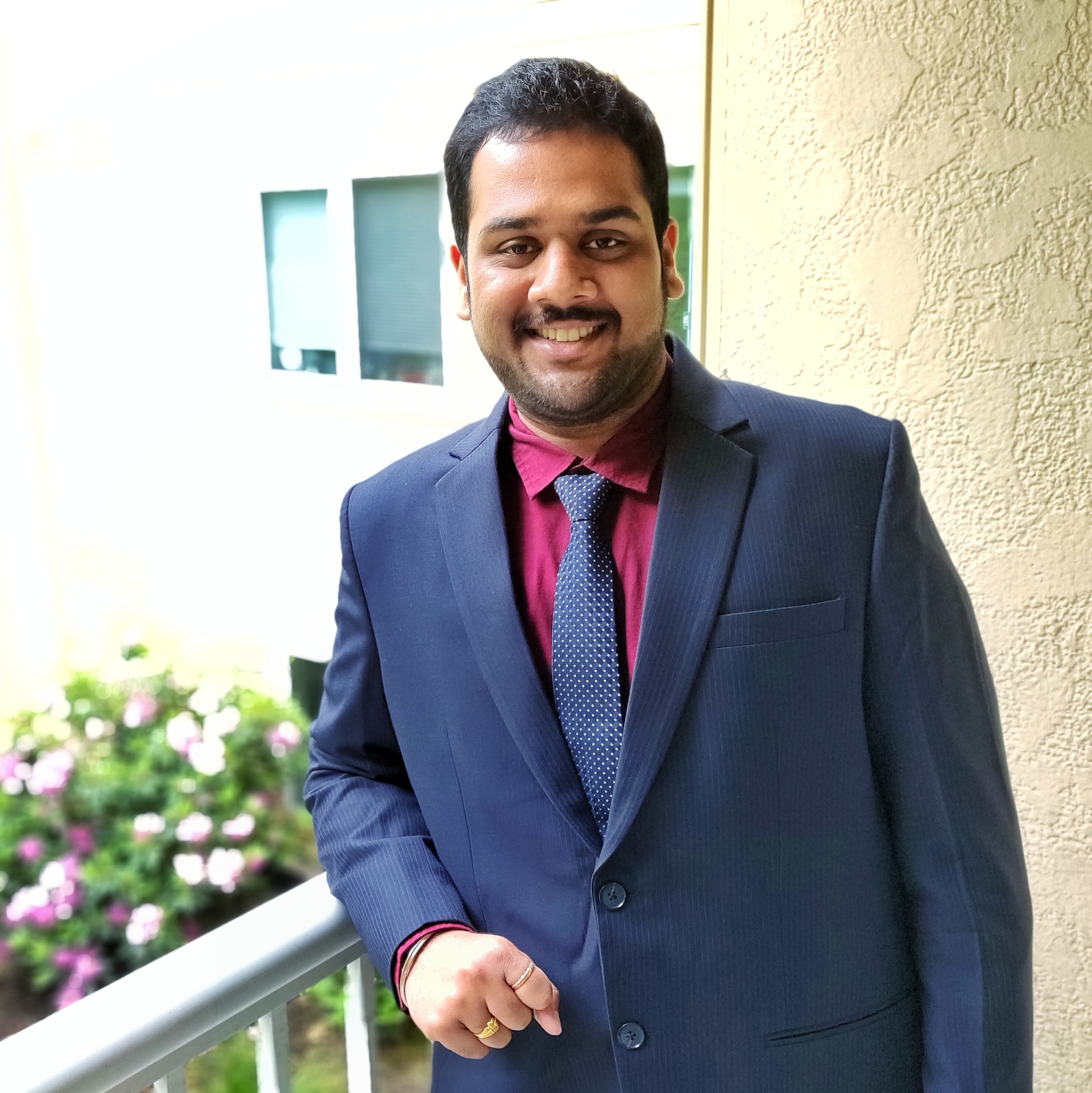 Rohan is currently pursuing his Master's program in Civil and Environmental Engineering at Portland State University with an emphasis on Transportation. He is also a Graduate Research Assistant in the CEE department, and as a GRA he is working on Arterial Travel Time Reliability project for Washington County, Oregon with Dr. Avinash Unnikrishnan. Rohan's current research encompasses arterial travel time analysis, factors affecting its reliability, and modeling travel time distribution. Before moving to Portland, he obtained a bachelor's degree in civil engineering from BITS Pilani, India. As an undergrad, he engaged himself with diverse research including expansive soil stabilization using alkali-activated binders, using reclaimed asphalt pavement using CRMB, and understanding fluid-structure interactions with finite elements. Rohan wants to explore the field of transportation engineering further and work in the area at the intersection of Transportation and Data Analysis. In his free time, Rohan enjoys spending time with family, hanging out with friends, traveling to new places, swimming, biking, and watching movies.See a sample of his work on Corridor Congestion Analysis.
 Seyoung Sung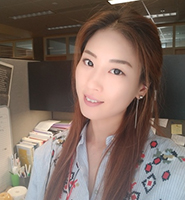 Seyoung is a PhD candidate in Urban Studies from the Nohad A. Toulan School of Urban Studies and Planning, with a specialization in community development and planning. Her dissertation will address a multidimensional approach to gentrification and displacement utilizing a mixed-methods for equitable development of marginalized Asian immigrant communities in transit-oriented neighborhoods in Los Angeles. Her passion lies in neighborhood change, racial justice, equity participation and just outcomes in transportation planning and community development to advance equity in under-served communities. After completing her Ph.D. study, she expects to become a leading researcher focusing on equity in planning process and outcome for marginalized ethnic communities of color. She holds a Master's degree in Community and Regional Planning from the University of Texas at Austin, and another Master's degree in Urban Planning and Engineering from Yonsei University in Korea. See a sample of her work on an analysis of vulnerability to gentrification in low-income Asian immigrant communities.
Huijun Tan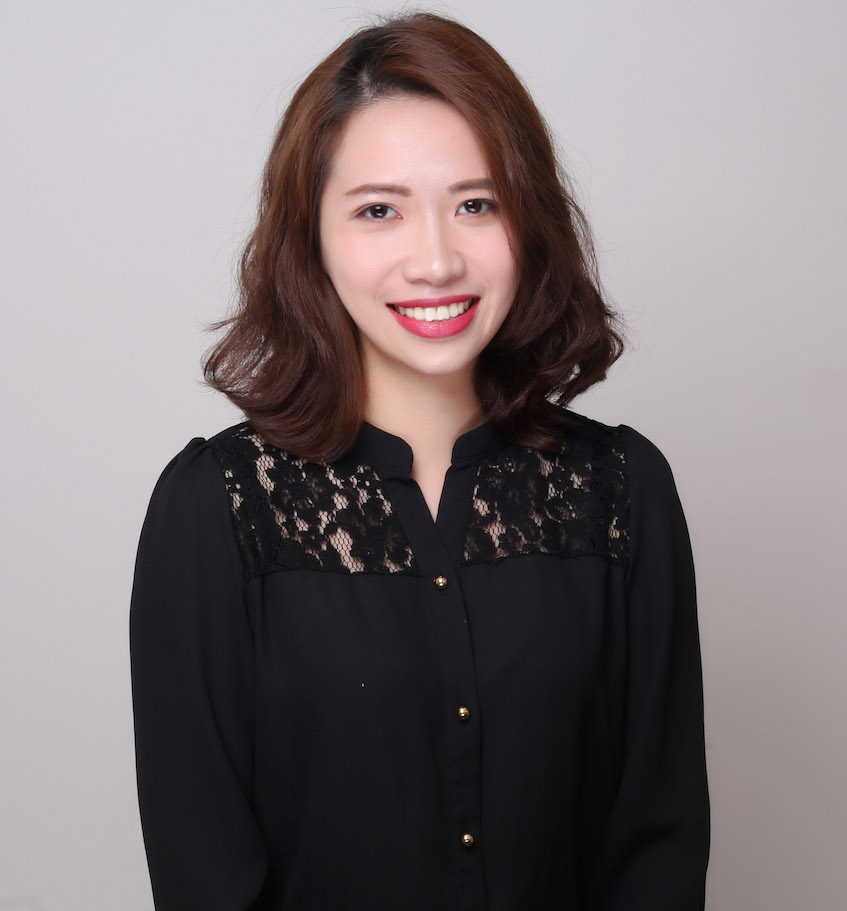 My research now primarily focuses on transportation equity research and gentrification impacts on marginalized populations and communities. I am dedicated to investigating how accessibility affects gentrification in low-income neighborhood in order to get more insight into the relationship between transportation planning and neighborhood change. My research also looks forward to identifying mechanisms of preventing or mitigating the adverse impacts (derived from transportation investment) on communities, especially for minorities and low-income neighborhoods. Also, I want to look into the relationship between physical capital (such as land use and transportation infrastructure) and social capital (e.g. social connections and social networks). I would like to work in an international agency dedicating myself to improving the mobility and accessibility of marginalization population and mitigating the problem of segregation. See a work sample on Travel behavior in gentrified neighborhoods: How accessibility affects the travel behaviors of Low-income populations.
Huajie Yang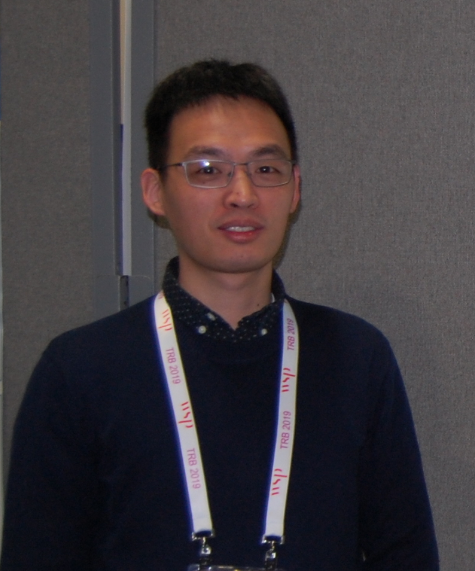 Huajie Yang is a PhD student in Toulan School of Urban Studies and Planning at Portland State University. He has served as an officer of Students in Transportation Engineering Planning (STEP), the transportation student group at Portland State University. Huajie is interested in using data driven approach to addressing transportation issues. His dissertation research focuses on research on the impact of light rail transit on transit ridership and traffic congestion. Specifically, he attempts to use robust methods to comprehensively investigate the impact of light rail transit on transit ridership and traffic congestion at different geographical scales with high-resolution multi-modal transportation data. Now he is working on a project that investigates the long-term travel and land use outcomes in response to various policy and technology scenarios by simulation approach with Dr. Liming Wang. During his spare time, he likes to watch NBA games and play basketball with his friends. See a sample of his work on Testing the Constant Commuting Time Hypothesis amid Substantial Changes to Transportation and Land Use.
Baxter Shandobil
Kevin Tracy
University of Arizona
TBD
University of Oregon
Robert Binder
Katie Fields
Gillian Garber-Yonts
Alexandra Lau
Taylor Linden
Miranda Menard Hannu
Samuel Murrey
Stephanie Nappa
Francisco Ojeda
Brandon Pike
Matt Salazar
Kerry Snodgrass
University of Texas at Arlington
Evan Byers
Erin Findley
Craig Keaton
December Maxwell
Vivian Miller
Erin Roark Murphy
Shamsun Nahar
Sarah Robinson
Kelli Rogers
Jessica Williams
University of Utah
Annaka Egan
Andrea Garfinkel Castro
Taylor Greenwell
Emily Guffin
Brittney Harris
Kayla Mauldin
Keegan Stanton