Wednesday, September 21, 2022,

10:00am

to

11:00am

PDT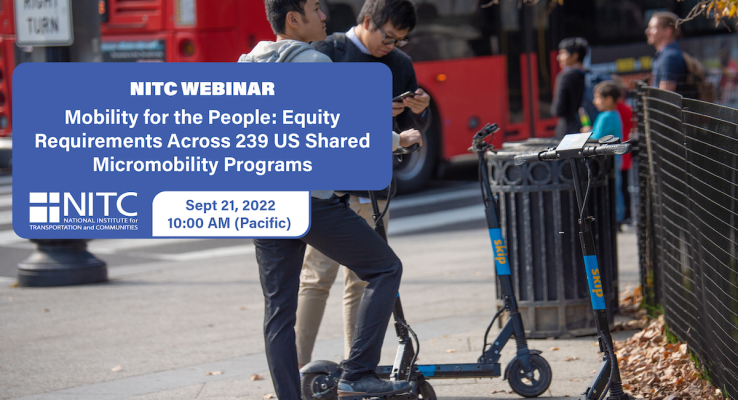 OVERVIEW
Equity requirements in shared micromobility programs have become increasingly prevalent in recent years, but our understanding of the scope and breadth of these requirements has been relatively limited. To address this gap in understanding, we collected documentation about 239 shared micromobility programs from the U.S. and have compiled all the data into an online, interactive dashboard. In this webinar, we will discuss the kinds of equity requirements that are most prevalent, the strategies cities/agencies employ to operationalize equity, and the extent to which these programs are monitored and evaluated. We'll present findings from our review of 239 U.S. programs, supplemented by five case studies.
In addition, we'll introduce attendees to two practitioner-focused tools we created to accompany this work:
1) US Micromobility Equity Requirements Dashboard and
2) Shared Micromobility Equity Evaluation Tool
KEY LEARNING OUTCOMES
At the end of this webinar, attendees will:
Understand the prevalence and types of equity requirements currently in place across 239 US e-scooter...
Read more