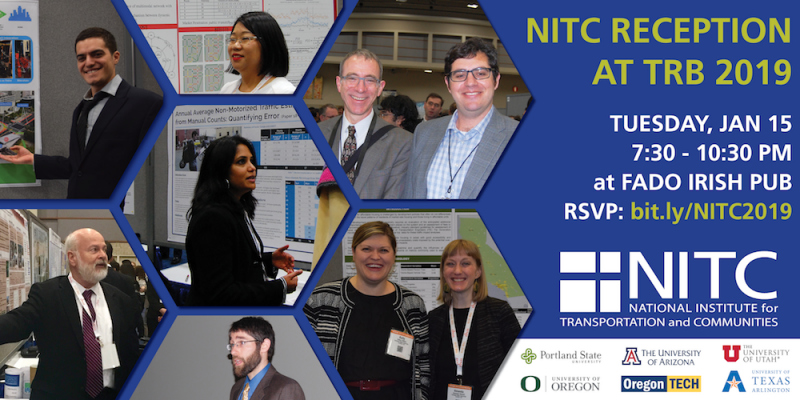 DATE:
Tuesday, January 15, 2019,

7:30pm

to

10:30pm

PST
LOCATION:
Fado Irish Pub, 808 7th Street Northwest, Washington, DC 20001
7:30 PM – 10:30 PM EST
The National Institute for Transportation and Communities (NITC) invites you to join us for our annual reception at the 98th Annual TRB Meeting for a night of networking, fun, and bingo made especially for you transportation wonks.
Once again, we've bought out the whole bar (Fado Irish Pub)!
We'll be running networking bingo (transportation style), and handing out big and small prizes provided by our research consortium of six universities (Portland State University, University of Oregon, Oregon Institute of Technology, University of Utah and new partners University of Arizona and University of Texas at Arlington).
Please RSVP so that we can plan for your attendance and email you a reminder. Complimentary appetizers (at limited capacity) will be provided.