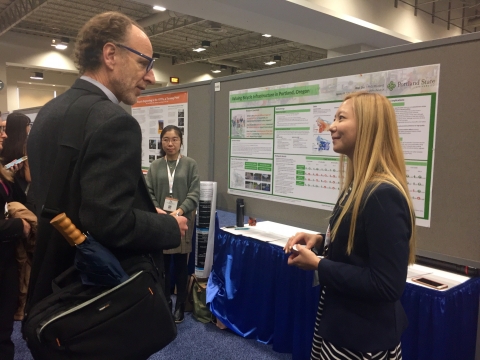 Post date:
Tue, 10/24/2017 - 2:37pm
Post date:
Wed, 06/14/2017 - 11:44am
Content Type:
Event (discontinue usage)
Patrick Singleton
's PhD Dissertation Defense: "
Exploring the Positive Utility of Travel and Mode Choice
."
Adviser: Dr. Kelly Clifton
The "positive utility of travel" (PUT) concept suggests that travel may provide benefits and be motivated by factors beyond simply reaching a destination. This dissertation explores the PUT idea theoretically and empirically, using the results of a novel 2016 survey of nearly 700 commuters in the Portland, OR, region. First, a critical literature review strengthens the PUT concept. Next, the two main PUT aspects—travel-based multitasking and subjective well-being in the travel...
Read more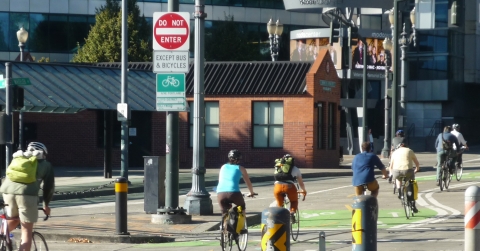 Post date:
Thu, 03/31/2016 - 1:40pm
View slides
Watch video:
The City of Portland and the Metropolitan Region have strong policies in place to encourage transportation through means other than the single-occupancy vehicle. Both governments have numeric goals for the proportion of trips to be made by walking, bicycling, transit, shared vehicles, working at home and driving alone. Indeed, the City of Portland desires that by 2035 no more than thirty percent of commute trips be made by people driving alone. Similar policies have driven transportation planning in the city...
Read more