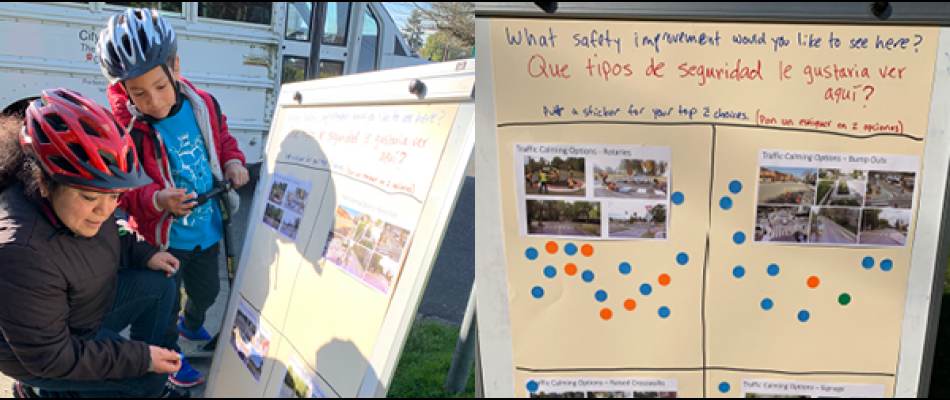 posted on
Thursday, April 22, 2021
Since 2013, local transportation activist group Better Block PDX has developed partnerships with organizations across the Portland Metro area. Most notable were the connections that emerged between the communities' needs for creative transportation solutions and the expertise of Portland State University (PSU) transportation students.
That collaboration evolved into Better Block PSU, a pathway program led by PSU's Transportation Research and Education Center that integrates tactical urbanism and placemaking into the engineering and planning curriculum at PSU. Most recently we shared an update on Re-Imagining a Safer Route to the César Chávez School, which advanced to the Spring 2021 engineering capstone.
We're excited to announce the latest projects to have been accepted into the Better Block PSU program:
City of Independence Neighborhood Greenways: This project will help create a low-stress biking and walking network through Independence connecting local schools, businesses, and parks.
Community Green Space for Parkrose: This project plans to create a pathway from the Parkrose neighborhood to the Columbia Slough to increase access to green space and community knowledge of the Slough.
Arleta Triangle Transformation:...
Read More