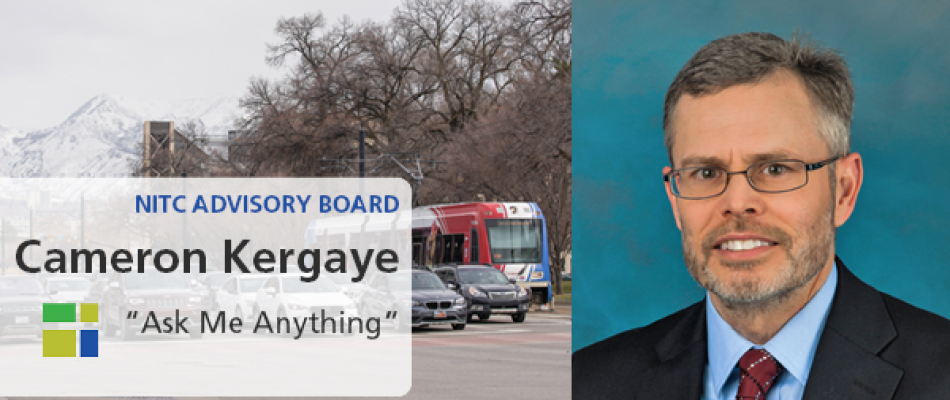 posted on
Wednesday, July 8, 2020, 7:15pm PDT
Earlier this summer we held our inaugural "Shape Your Transportation Career: Ask Me Anything" with NITC Advisory Board members. The guest speaker fields career questions from NITC transportation students about their career path and current role. Our next NITC Shape Your Transportation Career AMA, featuring Jen Duthie of the City of Austin, will be held on July 21 at 12 PM (PT).
Our first guest speaker was Cameron Kergaye, PhD, PE, PMP:
Cameron Kergaye is Director of Research & Innovation at the Utah Department of Transportation where he has nearly thirty years of project engineering experience. He was the Quality Manager for Utah's $1.5 billion design-build project completed on time for the 2002 Winter Olympics. Cameron is a Professional Engineer in the State of Utah and a Project Management Professional with the Project Management Institute. He holds a PhD in civil engineering from the University of Utah with a research focus on adaptive signal control, traffic simulation studies and transportation system...
Read More