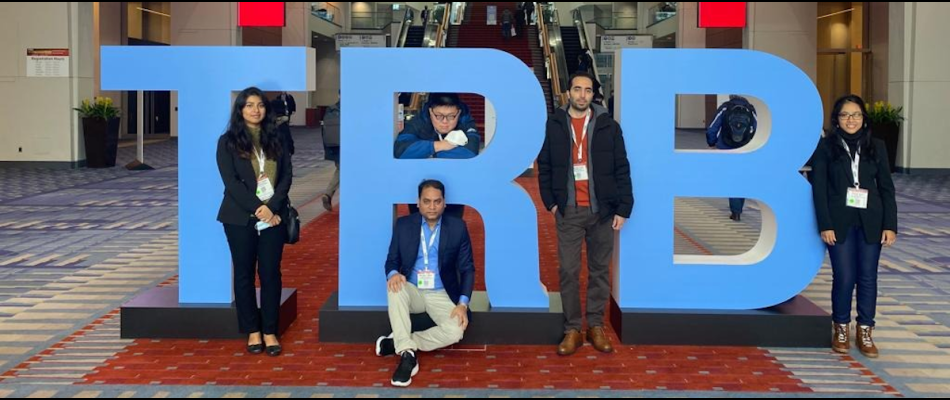 posted on
Tuesday, January 3, 2023
The 102nd annual meeting of the Transportation Research Board (TRB) will be held January 8–12, 2023 in Washington, D.C. Supported by funding from the U.S. Department of Transportation, research from the National Institute for Transportation and Communities (NITC) will be featured at this annual gathering. The spotlight theme for the 2023 meeting is Rejuvenation Out of Disruption: Envisioning a Transportation System for a Dynamic Future.
Below are a few highlights of research being presented by transportation experts from our participating NITC-funded campuses: Portland State University (PSU), University of Oregon (UO), University of Utah (UU), University of Arizona (UA), and University of Texas at Arlington (UTA). Check out our full NITC guide for all of the sessions:
*Due to the evolving status of speaker attendance and TRB programming for next week, please check your TRB schedule for the most current information in the event of changes.*
NITC Research Highlights at TRB 2023
MULTI-UNIVERSITY PROJECTS
Transportation Academies as Catalysts for Civic Engagement in Transportation Decision-making
Mon, Jan 9 (1:30 PM- 5:30 PM)...
Read More