Bike facility database project wins student poster honors
Posted on March 10, 2011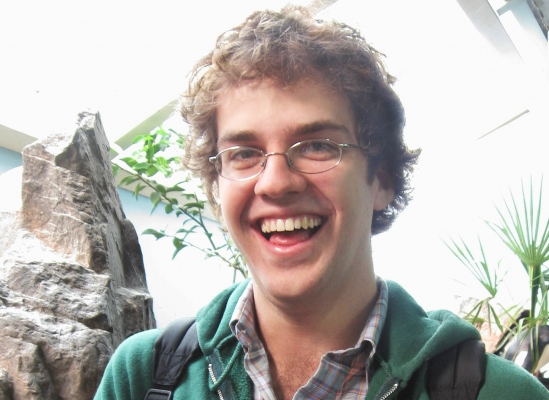 University of Oregon master's student Kory Northrop won an award for the best poster at the recent Region X Student Transportation Conference in Corvallis. Northrop, a second-year Environmental Studies student, along with Planning, Public Policy and Management students Michael Duncan and Ted Sweeney, presented their work Feb. 18.
The poster showcased work the group did as part of the Sustainable Cities Initiative, one of three OTREC-supported initiatives. The group presented its work in creating a bicycle infrastructure database for Salem, Ore.
 "Our goal was to create a tool that would help inform and encourage cyclists of all skill and comfort levels," says Kory. "Our model provides qualitative information about city streets that allows decision makers and citizens to identify streets with high degrees of perceived danger, show where cyclists of varying confidence levels can comfortably ride, and calculate distance-based and comfort-based routing."
The Region X Student Transportation Conference is a showcase for student transportation research in the Pacific Northwest, which includes Washington, Oregon, Idaho, and Alaska. Region X serves as a microcosm of transportation for the entire country, with a diversity of modes, infrastructure systems and area types that make it a prime testing ground for studies in transportation operations and planning.
Northrop holds a bachelor's degree in evolutionary biology and has worked as an Americorps volunteer coordinator, construction crew leader and nonprofit case manager. His academic focus is on geographic information systems and sustainable development.
Share this: