See our 2019-2020 NITC Scholars:
Oregon Institute of Technology
Kayla deHoop
See a sample of Kayla's work here
.
Natasha Karan
Karah McCulley
Bailey Pimentel
officer to work in sustainable or environmental engineering and natural disaster relief.
Portland State University
Gabriella Abou-Zeid
See a sample of Gabby's work here
.
Frank Boateng Appiah
Read a 2020 interview in the NITC Student Spotlight series on Frank.
Jeff Broderick
Darshan Rajesh Chauhan
See a sample of Darshan's work here
.
Minji Cho
See a sample of Minji's work here
.
Matthew Cramer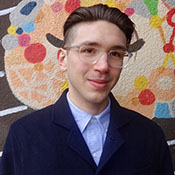 Matthew was born and raised in Portland, Oregon. After receiving an undergraduate degree in Community Development from Portland State University, he worked at nonprofits and within local government building community assets that increase biking and walking. Some of his favorite projects are designing and managing a program that connected homeless veterans and foster youth with bicycles to commute to employment opportunities; and working with a place-based group to leverage a series of murals painted by neighborhood youth, into a needed sidewalk segment to safely walk to school. As a second year graduate student in Urban & Regional Planning, Matthew is working with John MacArther and Dr. Aaron Golub to research the impact automated fare payments may have on vulnerable community members as transit agencies modernize their fare payment systems. His post-graduation goals are designing mobility solutions responsive to the various needs across all community members.
Apy Das
Travis Glick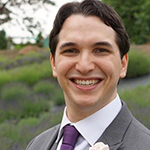 Travis Glick is a PhD student, graduate teaching and research assistant in civil & environmental engineering at Portland State University. His doctoral work tackles a new class of problem that accounts for multiple routes and multiple service connections. His ongoing research examines dwell times [1], bus-bike conflicts [2], and transit modeling [3]. Outside of school, he enjoy piano, cooking, and reading science-fiction. Learn more about Travis's research by watching his presentation [4] of TRB research from 2018. 
Rob Hemphill
See a sample of Rob's work here
.
Katherine Keeling
Minju Kim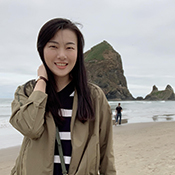 I am a second-year Ph.D. student in Urban Studies with a specialization in transportation and gerontology. I received a Master's degree in Transportation Studies and studied in Urban Planning for Bachelor from South Korea. As the accelerating aging and the emerging of aging problems in the world, research of older adults is definitely needed in the transportation area, and this issue would continue in the future. Through the Ph.D. program, I would conduct my research focusing on how to guarantee mobility and accessibility to older adults. In addition to its role as a transportation mode, transportation is closely linked to overall urban environments, including the economy, society, environment, and welfare. For this reason, I believe that my research can secure mobility and accessibility and improve the lives of older adults. Furthermore, I hope to contribute to a better living environment for everyone. See a sample of Minju's work here.
Kyuri Kim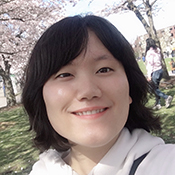 I am a second-year Doctoral student in urban studies at Nohad A. Toulan School of Urban Studies & Planning working with Dr. Jennifer Dill, and Dr. Hau Hagedorn of TREC. Currently, I am analyzing Bike Portal Data and visualizing it. In the past, I have studied walkability and safe pedestrian space while studying for my Master's of Science degree in Urban Planning and Engineering at Yonsei University, South Korea. Based on this topic, I have won two awards for the best paper at the Urban Design Institute of Korea conference. I have also participated in a competition associated with crime prevention through environmental design (CPTED) where I presented policies promoting safer university campuses. Based on my academic research achievements, my career goal is planning and designing for pedestrian-oriented cities as a researcher at an agency or national institute. See a sample of Kyuri's work here.
Elijah Kling
Ann Le
Gabriel Leon 
Joshua Linden
Philip Longenecker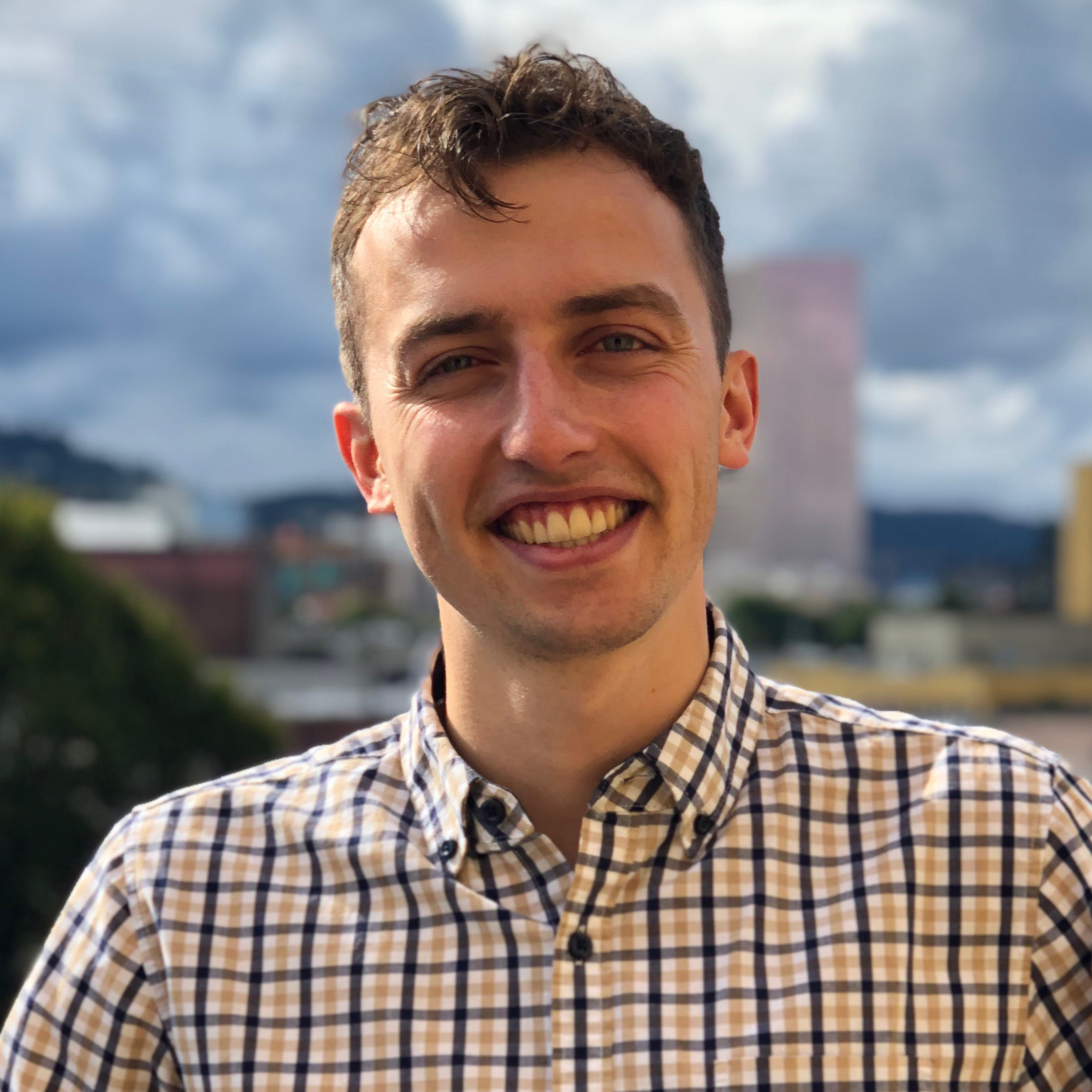 Philip Longenecker is a first year master's student in the Master of Urban and Regional Planning (MURP) program at Portland State University. This coming term, he will continue the work on a project started by Jennifer Dill, John MacArthur and other students which analyzes the street-level composition of curbside uses as they relate to e-scooter parking compliance and ADA accessibility.
Max Nonnamaker
Jaime Orrego Oñate

Jaime is a Ph.D. student for the Department of Environmental and Civil Engineering at Portland State University. He holds a master's degree in transportation engineering from Universidad de Chile in Santiago, Chile, where he grew up. He has worked as a traffic engineering and has advocated for transportation equity with a special interest in bicycles and pedestrians in different nonprofit organizations. His main research focus is the effect that the built environment has on walking behavior. But lately, he has been also working on cycling behavior and their response to bike infrastructure. When not thinking about transportation Jaime likes taking pictures, watching movies, socializing with friends, and experiencing Portland amenities.
Nicholas Puczkowskyj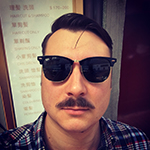 Nick Puczkowskyj is an Urban Studies PhD student at PSU. He is currently working with Prof. Dill and John MacArthur to examine the impacts of e-scooter operations on VMTs in Portland, OR. His dissertation research seeks to challenge the binary approaches to transportation research by using feminist, queer, and travel behavior theory to address the noticeable research gap of transgender/genderqueer data and research in the transportation field. Nick hopes to use this research to expand and redefine inclusive transportation policy and practices. His other research interests include: mobility justice, active transportation, micromobility, and transit. Currently, he is the VP of Organizing for the Graduate Employees Union and President of STEP-ITE. Following graduation, Nick seeks to secure a position as a university faculty member. When not on campus you can find him hunting mushrooms in the forest, fishing the Sandy River, or kicking in Hong Kong during term breaks.
Kelly Rodgers
Kelly Rodgers is a PhD student in Urban Studies who studies the use and influence of health indicators in transportation. Kelly is the Executive Director of Streetsmart, a non-profit organization that helps civic leaders integrate health, climate, and equity into transportation. She is a member of the TRB Standing Committee on Transportation and Public Health (AME70), is Vice-Chair of the Institute of Transportation Engineers Health and Transportation Committee, and serves on the advisory committee of the American Public Health Association's Center for Climate, Health, and Equity. Kelly was on the steering committee for the development of the Planning for Health Equity, Advocacy, and Leadership (PHEAL) principles. Kelly has a graduate degree in landscape architecture from the University of British Colubmia and an undergraduate degree in urban and regional planning from Miami University.
Marie Roza 
interstate highways. This new, more sustainable system, will aim to preserve the environment and simultaneously improve community life. When I'm not busy solving problems for assignments or studying, I love playing piano, singing in choir, and running.
Jaclyn Schaefer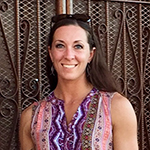 Jaclyn is a second-year civil engineering master's student at Portland State University and a Dwight David Eisenhower Transportation Fellow. Jaclyn is working as a graduate research assistant for Dr. Miguel Figliozzi on a project for the Oregon DOT to study how prevalent travel modes and geometric or environmental variables may affect speed limit compliance on roads with a high percentage of active travelers. She is also investigating how the presence of bicycles on roads without bicycle lanes may affect passenger vehicle travel speed, the preliminary findings of which were selected for presentation at the 2020 TRB Annual Meeting. Jaclyn intends to pursue a role that will enable her to apply her passions for transportation safety, active travel, mitigation of climate impacts, and improving personal and public health. Outside of her studies, Jaclyn enjoys events with ITE-STEP and YPT, attending TREC's Friday Transportation Seminars, hiking, photography, and Brazilian jiu-jitsu.
Baxter Shandobil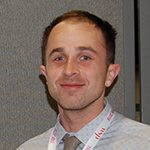 As a child, I was obsessed with vehicles of all sorts, and had a fascination with both cities and maps.  It wasn't until after I had already completed my undergraduate degree that I had my "aha moment," and realized I could work in a field that would afford me the opportunity to explore all of those interests.  Since discovering transportation planning, I've enjoyed doing work that advances transit use, active transportation, or generally promotes more equitable transportation outcomes and moves us away from modes with high greenhouse gas emissions.
Laura Shumway
Laura Shumway is in her first year of the PSU's Master of Urban and Regional Planning (MURP) program. She is focused on the intersection of transportation and land use, and how these can impact sense of place. Laura came to Portland hoping to learn about sustainable transportation and walkability to bring these back home to her car-oriented home of Southern California. 
Rohan Sirupa
Nora Stoelting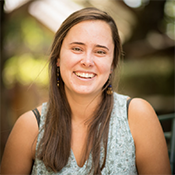 Nora Stoelting is pursuing a dual degree in Urban and Regional Planning (MURP) and Leadership for Sustainability Education (LSE). She is excited about the ways that teaching and learning can happen outside of the classroom and be transformative, experiential, and connective. She enjoys finding connections through people and places, and the ways that her two degrees overlap to create a cohesive graduate school experience that is practical, future-oriented, sustainability focused, and relational. Nora is currently working as the Graduate Education Assistant at TREC, and is excited about the opportunities to develop tactical urbanism projects and plan an epic transportation summer camp. Aside from work and school, Nora enjoys running on trails, sharing meals with friends, daydreaming about future trips, and laying in parks soaking up the sunshine.
Huijun Tan

I am a PhD student in Toulan School of Urban Studies and Planning in Portland State University. My research now primarily focuses on transportation equity research and gentrification impacts on accessibility among marginalized populations and communities. I am dedicated to investigating how accessibility is associated with neighborhood change in low-income areas in order to provide policy implications for transportation planning and land use planning. My research also looks forward to identifying mechanisms of preventing or mitigating the adverse impacts (derived from transportation investment) on communities, especially for minorities and low- income neighborhoods. Also, I want to look into the relationship between physical environment and social interactions. My career goal is to integrate transportation research into practice and policy implementation to ensure marginalized populations have equitable access to their opportunities and daily activities.
Lynn Tran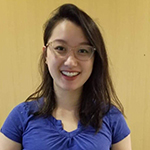 Lynn Tran is an undergraduate student pursuing a Civil Engineering degree at Portland State University. With the hopes of graduating soon, Lynn is excited to work in the transportation field. Growing up with distrust in the roads and transportation, she quickly realized the importance of having multiple options of safe transportation. She is dedicated to improving traffic safety and active transportation. During her free time, Lynn enjoys hiking with her family and reading mystery novels. See a sample of Lynn's work here. 
University of Arizona
Christina Baum
Ramzy Tabet Bejjani
Wyatt Berger
Eric Carlson
Quinton Fitzpatrick
Julian Griffee
Rachel Gildersleeve
Lee Headley
Joel Hernandez
Samuel Jensen
2019 NITC Student of the Year
, and was presented with the award at the Council of University Transportation Centers banquet at the annual meeting of the Transportation Research Board in January 2020. He presented research on "An Inventory of Bus Stop Amenities Guidelines at U.S. Transit Agencies" at TRB, in the Bus Transit Research and Practices poster session. Samuel's interest in transportation developed through his work as an advocate for transit justice. He also serves as the president of Graduate Planning Society, UA's planning student group, and as vice-chair of the city of Tucson's Pedestrian Advisory Committee.
Ted Lee
Georgia Faye Pennington
Lena Porell
Andrew Quarles
Carlos Valenzuela
Elliot Welch
intelligent infrastructure, big data, and smart cities. In his free time Elliot enjoys hiking and playing basketball.
University of Oregon
Eric Burdette
Rachel Cohen
Clare Haley
See a sample of Clare's work here
.
John Larson-Friend
ee a sample of John's work here
.
Jarad Macary
Maddy Reznick
See a sample of Maddy's work here
.
Catherine Rohan
See a sample of Catherine's work here
.
Gareth Warr
Aliza Whalen
trying new recipes, trail running, riding her bike, and reminding friends and family to wear sunscreen.
See a sample of Aliza's work here
.
University of Texas at Arlington
Samantha Bradley
Joseph Harwerth 
Sarah Herrera 
Laura Rose Messier 
Farah Naz
Erin Roark Murphy
See a sample of Erin's work here
.
Kristen Ravi
Jessica Williams
University of Utah
Elizabeth Arnold
Jacob Gallaher
Molly Gaughran
Katilynn Harris
Bradley Potter
Damian Adrian Rodriguez
Brandon Siracuse
See a sample of Brandon's work here
.
Meadow Virginia Wedekind