Oregon Institute of Technology
Samuel Lozano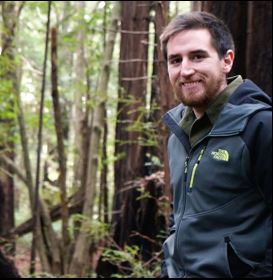 Samuel Lozano is a graduate student in the Oregon Tech civil engineering program. His primary emphasis is structural and transportation engineering. For his graduate project, funded through NITC grants, Sam is conducting a feasibility study into the use of multiple low-cost technologies for structural health monitoring of bridges, while his senior project involved a Complete Streets redesign of the downtown Klamath Falls, OR street network for enhanced bicycle and pedestrian safety. While serving as a graduate research assistant he has helped publish and present a paper on the use of smart device technology to teach structural dynamics at the 123rd American Society for Engineering Education conference, and has worked with his graduate advisor, Dr. Charles Riley to expand the civil engineering department's research abilities. Sam is a member of the Oregon Tech ASCE and ITE Student Chapters, where he served as the student team ITE Traffic Bowl captain for 2016. 
Jason Millar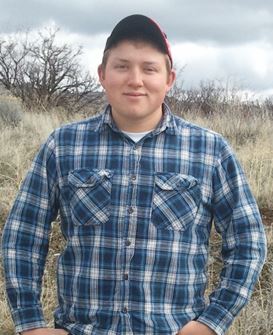 Jason Millar is currently in his final year of graduate studies at Oregon Institute of Technology. He has been engaged in multiple transportation projects, courses, employment, and clubs throughout his undergraduate and graduate studies. For the past two years, Jason has enjoyed the opportunity to serve as a graduate research assistant through a NITC grant. The cutting edge research conducted includes determining the effective use of mobile devices and virtual visual sensors to accurately and reliably determine dynamic properties of a local bridge in Klamath Falls. In order to enhance the education and application of structural health monitoring techniques, Jason assisted in the development of teaching modules for structural dynamics courses, assisted in the feasibility analysis of multiple sensing technologies, and conducted a full-scale examination of the accuracy of mobile devices and video cameras compared to a finite element model. The research conducted by Jason, Dr. Charles Riley, and two other research assistants would not have been possible without the funding provided by the National Institute for Transportation and Communities. With the current and increasing national attention regarding the deterioration of transportation structures, this research could potentially lead to a much more accurate means of bridge inspection. After graduating with a BS and MS in civil engineering, Jason plans to continue following his passion for transportation and structural engineering in a career of bridge engineering, inspection, load rating, and dynamic analysis.
Jordan Preston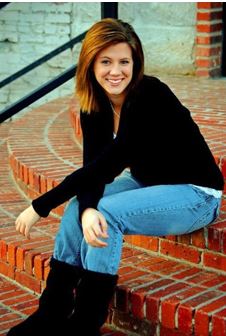 Jordan is a senior pursuing her BS in civil engineering with a minor in GIS at Oregon Tech. She is excited to begin work on her graduate project, which is an assessment of a protected bike lane in Klamath Falls. In her position as President for the Oregon Tech ITE Student Chapter, Jordan has organized travel teams for attendance at multiple transportation conferences. In January, she led a team to the TRB Annual Meeting, where they were able to meet with Oregon State Representative Greg Walden. She currently works as a research assistant with NITC developing instructional modules for undergraduate students. She hopes that obtaining vehicular dynamics data through smartphone sensors will help students achieve a greater understanding of the physical principles in the geometric design of roadways. Throughout her studies, Jordan has become interested in designing bicycling and pedestrian facilities in rural communities and is looking forward to spending the summer studying sustainable bicycle transportation practices in Europe.
---
Portland State University
Jael Wettach-Glosser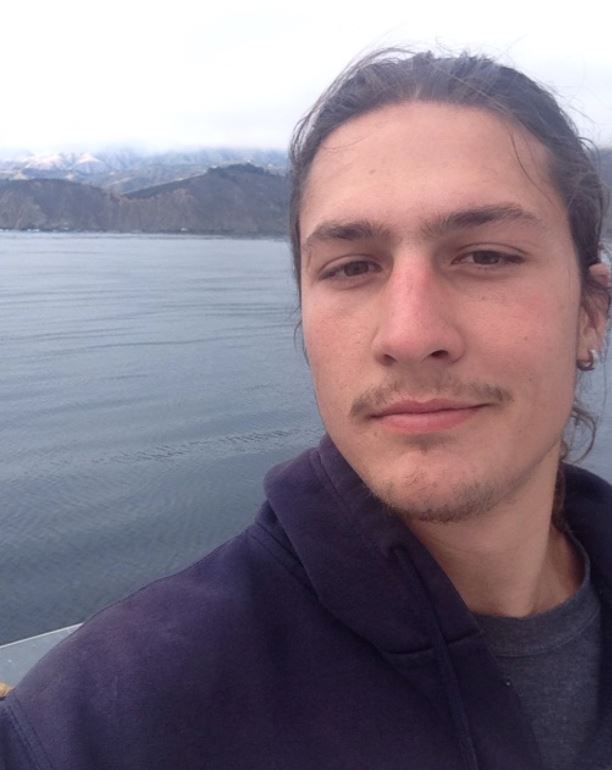 Jael Wettach-Glosser is a senior civil engineering student in the Maseeh College of Engineering & Computer Science at Portland State University. Jael has enjoyed exploring the different areas of civil engineering and has found that transportation is both a valuable and interesting discipline. Over the last two years Jael has had the fantastic opportunity to work as in intern for Dr. Kelly Clifton on various projects. Specifically, he has been working on projects related to trip generation and the effects of reduced parking on travel behavior.  After graduation, Jael plans on continuing his education at PSU and will pursue a M.S. in civil engineering. 
Amanda Howell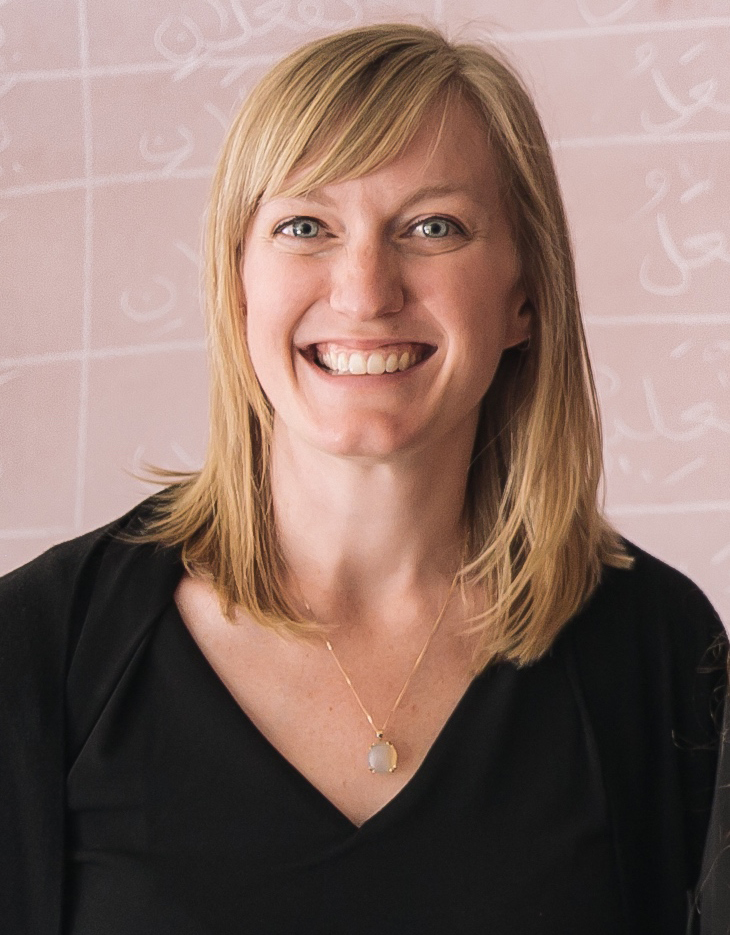 Amanda Howell is completing her Masters in Urban and Regional Planning in June 2017. She grew up in Los Angeles and spent thirteen years in the Bay Area before moving to Portland to pursue a graduate degree. Prior to returning to school, she worked with people incarcerated at San Quentin State Prison and witnessed the difficulties they faced in California's tight housing market upon parole. This sparked a broader interest in housing and how housing, transportation, and opportunities for economic stability/mobility intersect. Within the MURP program she specializes in economic and workforce development. She is also a graduate research assistant in the Maseeh College of Engineering and Computer Science working with Dr. Kelly Clifton on a Caltrans-sponsored project examining the transportation impacts of affordable housing as compared to market-rate developments. She looks forward to continuing work on this project through the summer, as well as to working to promote more accessible and equitable urban environments in her future career endeavors.
Steven Gehrke
Bio coming soon.
Gregory Norton
Bio coming soon.
Olivia Holden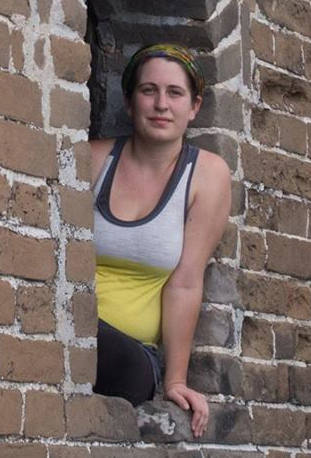 Olivia Holden is originally from western Pennsylvania. She was intrigued by the Pacific Northwest, where people have a different attitude towards change and the progressive liberalism that is prevalent in Portland. Olivia sought Portland State University for two reasons: to live in an urban environment and indulge in social justice and equity. Portland State University helped Olivia bridge her love for place and people with practice and critical thinking.  As an emerging planner from the Master of Urban and Regional Planner program, Olivia takes social justice and land use decision-making to the heart. She is an advocate for pedestrian rights and volunteers for Oregon Walks, who believe all people, have the right to roam. Her interests revolve around the social implications of land use decision-making. Currently, Olivia works for Dr. Kelly Clifton researching multifamily residential housing and travel behaviors as a graduate research assistant. Professionally, Olivia envisions her work most influential by building trust and relationships with community members and dreaming with them, instead of for them; to make the planning process more accessible and connect them to the things they need most. 
Travis Glick

Travis Glick is a graduate research assistant in the Maseeh College of Engineering and Computer Science at Portland State University (PSU). He started researching Portland's public transit system as an undergraduate in the summer of 2014; that research resulted in publication and presentation at the 94th Annual Meeting of the Transportation Research Board (TRB) and set the groundwork for his undergraduate honors thesis at PSU and his second publication and presentation at the 95th Annual TRB. Travis revived a Bachelor of Science degree in civil engineering and is now pursuing a Master of Science degree in civil engineering at PSU. His primary research is on utilizing high-resolution archived transit data to create and analyze performance metrics for transit routes and networks. This ongoing research has resulted in two more peer-reviewed publications and presentations at the TRB's 96th Annual Meeting with three manuscripts and his master's thesis in the works. Travis is the former president and current student adviser to Students in Transportation Engineering and Planning (STEP). In his free time, Travis loves to hike, sing, play piano and the flute, and read about everything from modern and ancient history to science fiction and fantasy. Most of all, he loves to spend time with his family, friends, and cats, Castor and Pollux.
Daniel Scheppke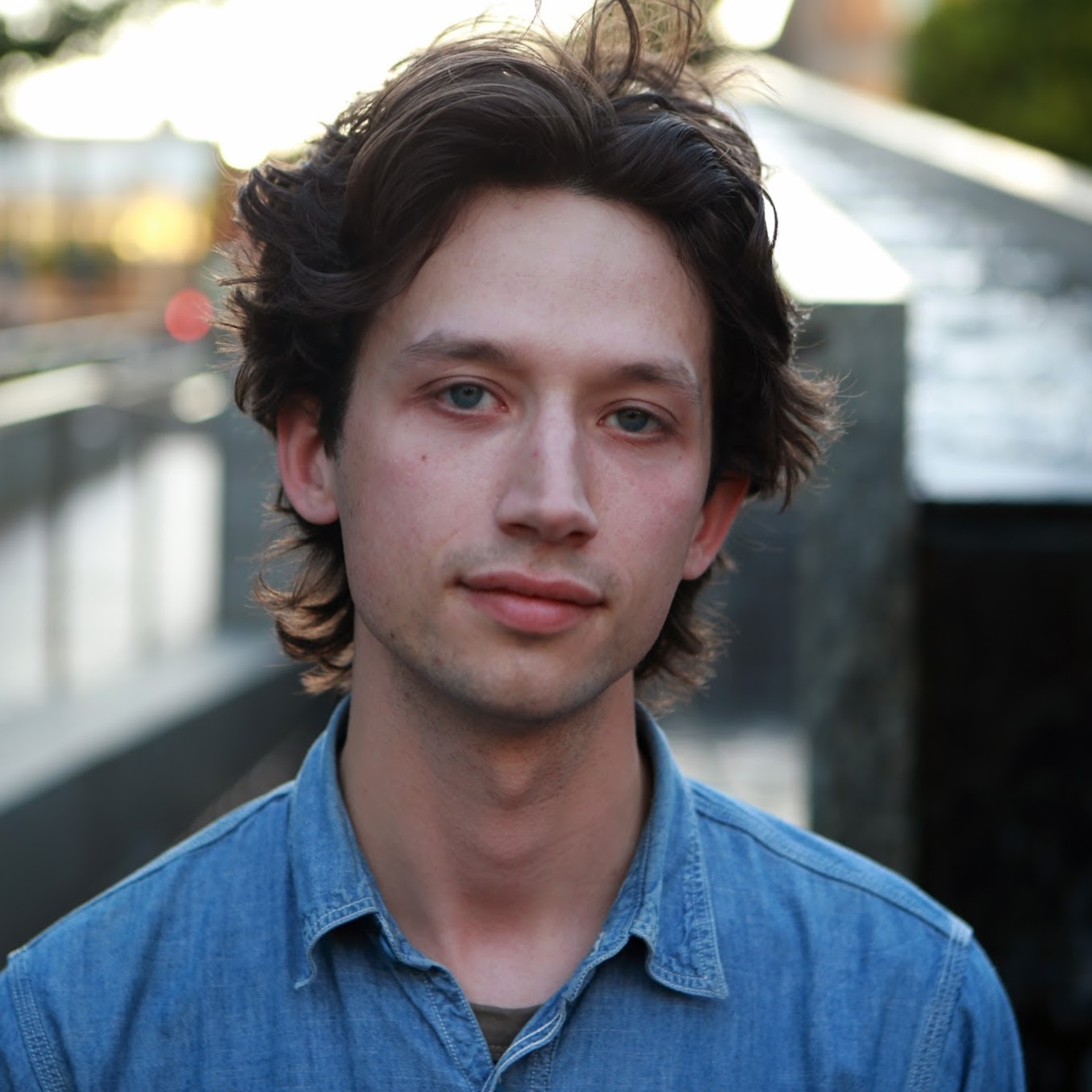 Daniel Scheppke is a graduate student in the Master of Urban and Regional Planning program at Portland State University. He works as a Graduate Research Assistant at TREC on electric vehicle and e-bike projects. He first became interested in transportation as a child when he realized that if he rode his bike to school, he could spend his bus money on doughnuts. The bike rides that followed stoked an abiding passion for walking and cycling. When he is not rambling around town, Daniel likes to garden, read books, and spend time with his chickens. 
Wei Shi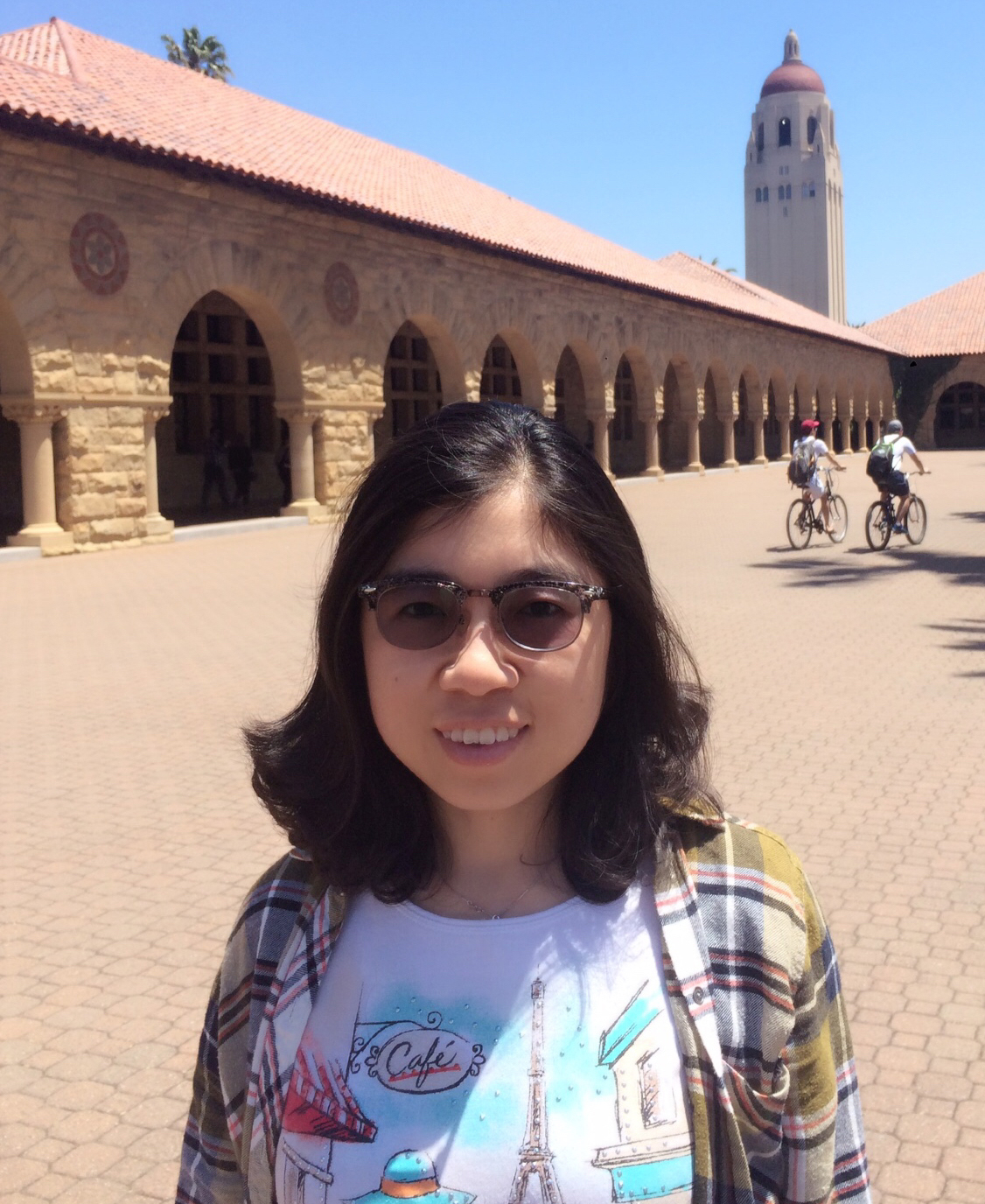 Wei Shi is a PhD student in Toulan School of Urban Studies and Planning at Portland StateUniversity. She received her masters degree in Human Geography in China, and worked at AECOM as an economist for one year before joining PSU. Wei is strongly interested in research about travel behavior, transportation and economic impacts of transportation infrastructures, particularly focusing on bicycle. She is also interested in transportation data and modeling, and exploring multiple data sources and methodologies to answer questions of why and how people get around, and what are the impacts on communities.
Huajie Yang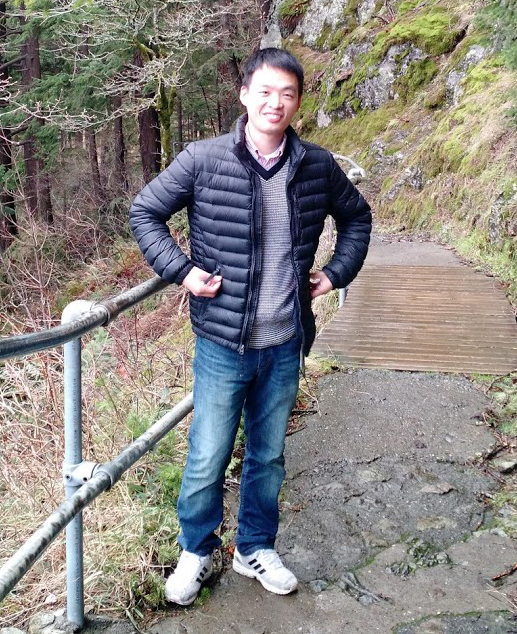 Huajie Yang is a PhD student in the Nohad A. Toulan School of Urban Studies & Planning at Portland State University. He comes from Zhejiang, China where he earned his M.A. in Urban Planning and Design from Zhejiang University. He has served as an officer with Students in Transportation Engineering Planning (STEP), the student transportation group at Portland State University. His research is primarily on the impact of transit on travel behavior and traffic congestion. Now he is working on a project that investigates approaches incorporating emerging travel modes in the Regional Planning Model (RSPM) tool with Dr. Liming Wang. During his spare time, he likes to watch NBA games, especially the Portland Trail Blazers' games, and play basketball with his friends.
Dylan Johnstone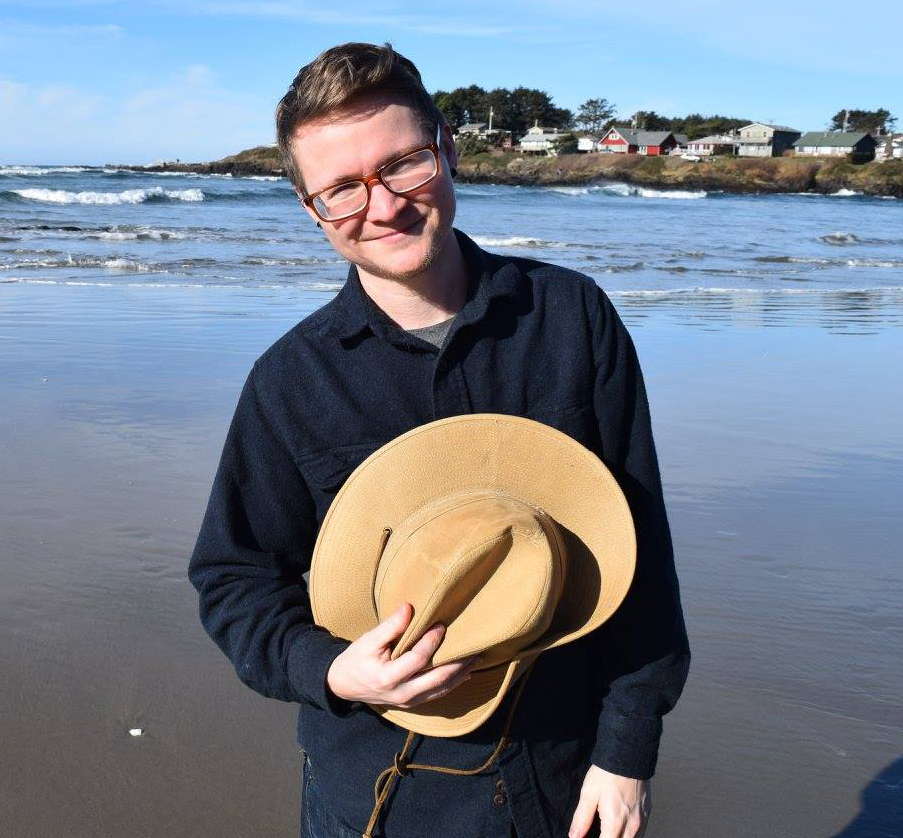 Dylan Johnstone is a graduate student in the Master of Urban and Regional Planning (MURP) program at Portland State University. While working on his B.A. in Environmental Studies at Northeastern University, he rediscovered his love for active transportation while exploring Boston. His primary interests include active transportation design and planning, transportation demand management (TDM), and equity planning. He comes to Portland State with a background in bike safety and environmental education programs. He currently works as a Graduate Research Assistant at TREC on projects focused on bike and pedestrian counts and TDM during disaster recovery. In his spare time, he enjoys gardening, baking biscuits, and planning his next backpacking or bike touring trip.
Ben Kahn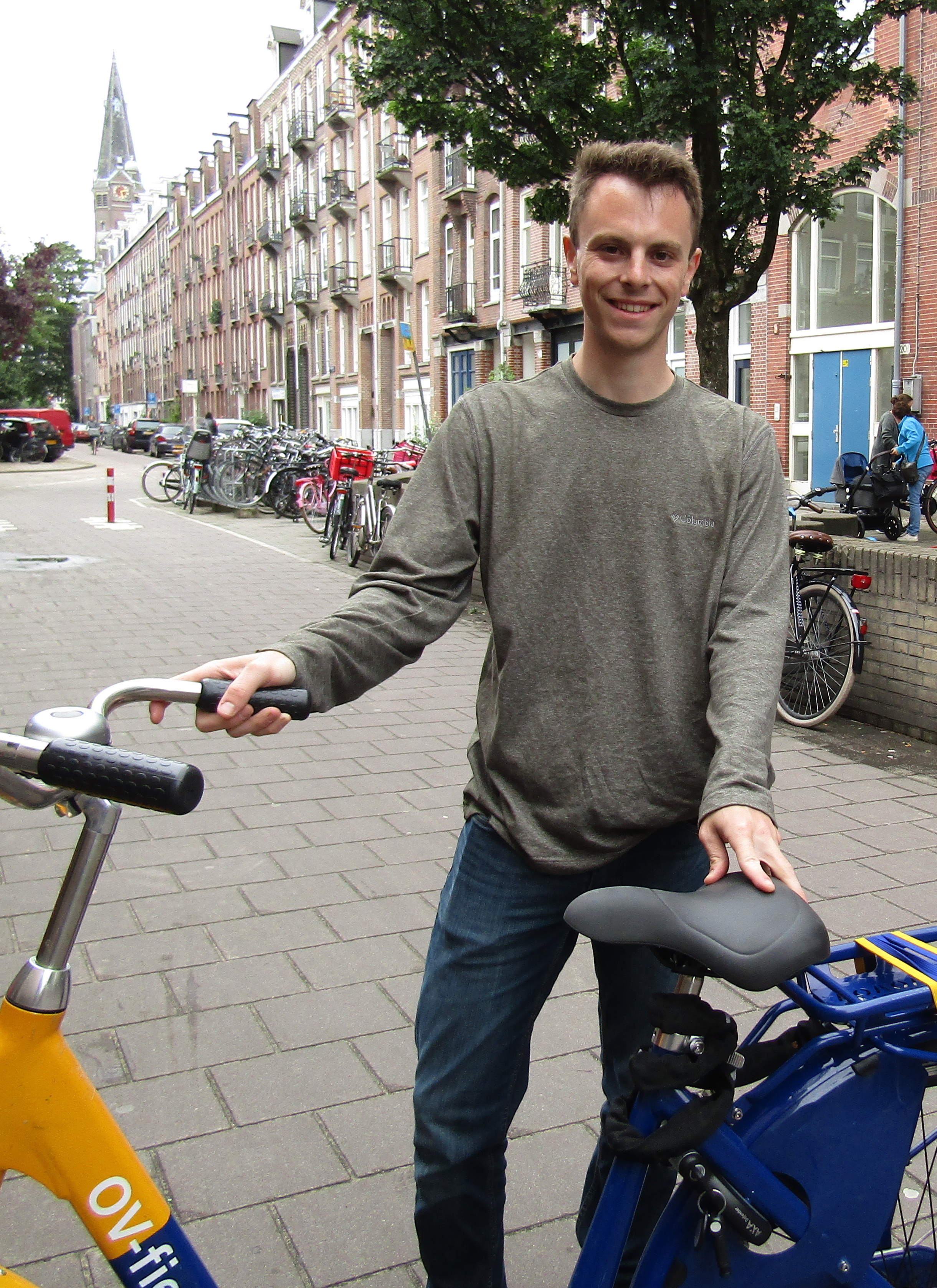 Ben Kahn, a MURP student beginning in 2015, is driven by a concern for more sustainable and resilient transportation. After graduating from the University of Oregon in 2013 with a B.A. in Political Science, he returned to his hometown of Portland and realized the power of the bicycle as a way to navigate a rapidly growing city. This passion led to a stint with the Bicycle Transportation Alliance (BTA) as an advocate, which fueled an unwavering dedication to all things urban transportation. In addition to the BTA, Ben has worked for the City of Hillsboro Planning Department and the Transportation Research and Education Center (TREC), where he currently works as a Graduate Research Assistant helping to develop a hazard recovery plan for the City of Portland. Ben also participated in the bicycle-centric study abroad program, Sustainable Transportation in the Netherlands, this past summer at Delft University.
Alvaro Caviedes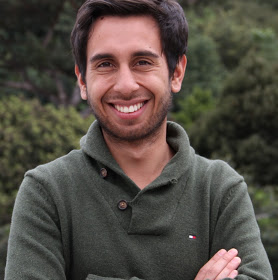 Alvaro Caviedes was born and raised in Bogota, Colombia. He received his bachelor's degree in Civil Engineering at the Universidad de los Andes in Colombia. His time at Universidad de los Andes was combined with education and research experience in bicycle planning, BRT systems, air quality and noise. After graduating at the Universidad de los Andes he joined an organization called Despacio where he worked on urban development, climate change, and low carbon policies projects in developing countries. He is currently pursuing the dual master's degree program in transportation engineering and urban planning at Portland State University. Outside school, he enjoys reading, oil painting, meditating, exploring on his bicycle, hiking and knowing new people and cultures.
Geoff Gibson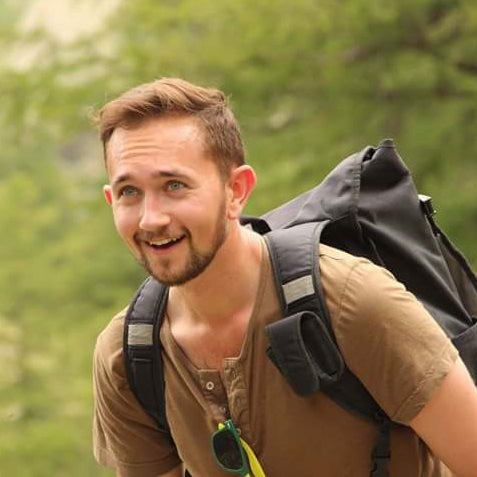 Geoff Gibson is a soon-to-be graduate of Portland State's Masters of Urban and Regional Planning program. He is currently working as an intern at Metro working on the regional trail system. At PSU he studied transportation issues extensively and hopes to continue doing so as a transportation planner in the city. He is a former GRA at TREC, a former NITC scholar and is graduating with his Masters in Urban and Regional Planning from PSU in June. Geoff loves all things transportation related.
Russ Doubleday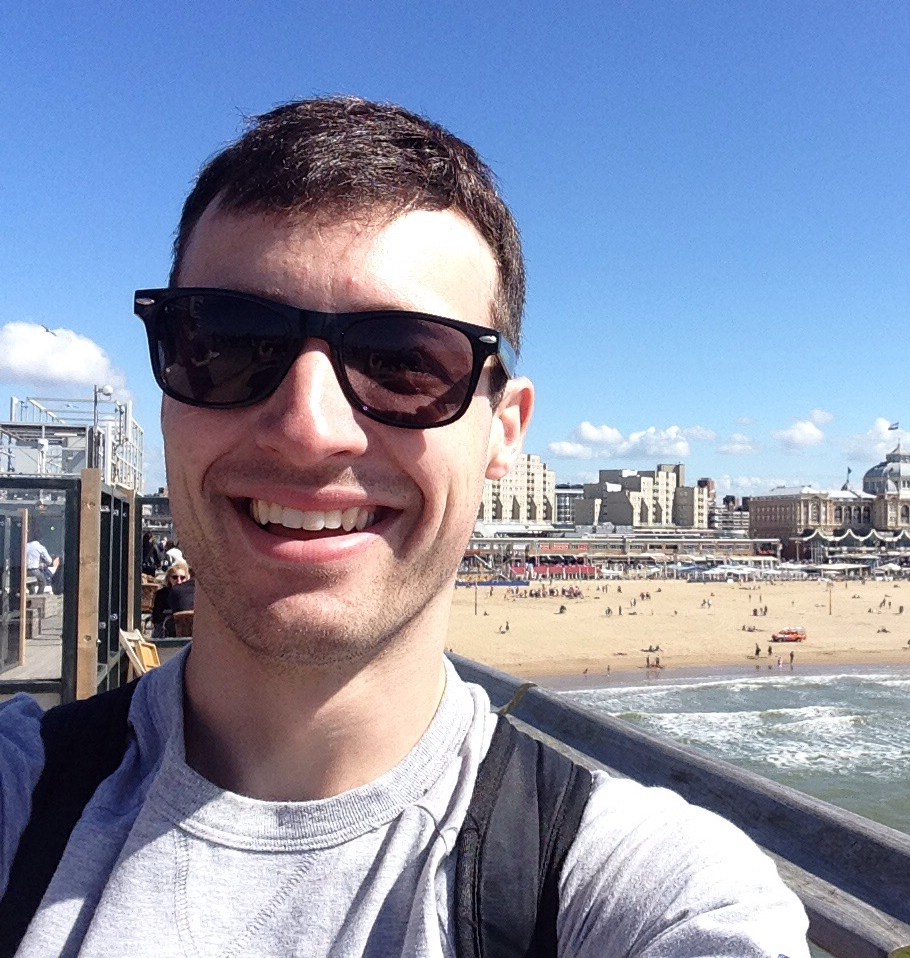 Russ Doubleday is a second-year graduate student specializing in transportation planning at Portland State University's Master of Urban and Regional Planning program. At TREC, he has researched best practices for safe pedestrian and bicycle access to transit in the United States for the Federal Transit Administration. He also works as a planning intern at Metro, where he works with planning and communications staff on the Division Transit Project and Southwest Corridor Plan. His interests include sustainable transportation and transit accessibility, and he has traveled to the Netherlands for their world-class bicycle infrastructure and to Washington, D.C. for the annual TRB conference to get out of the classroom and learn more about how transportation works outside of Portland. Through his work and research at PSU, he hopes he can help provide transportation choices for people who otherwise would not have any.
Tara Goddard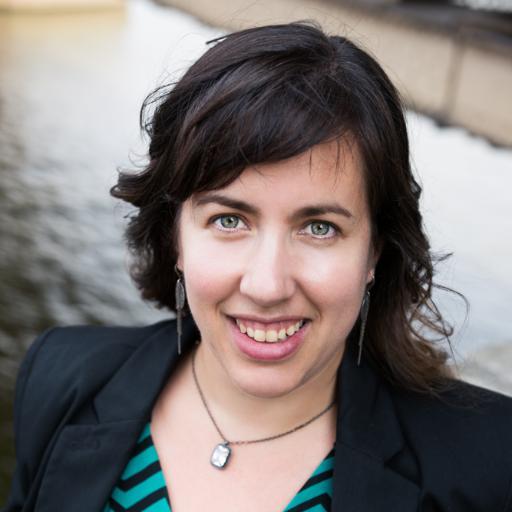 Tara Goddard graduated in June 2017 with her PhD in Urban Studies from the Nohad A. Toulan School of Urban Studies and Planning at Portland State University, where her dissertation research explored drivers' attitudes and behaviors toward bicyclists. She holds a Masters in Civil Engineering from the University of California, Davis, and served from 2007 through 2011 as the Bicycle/Pedestrian Coordinator for the City of Davis, CA. Ms. Goddard's research interests include all things transportation safety-related, but in particular, the intersections of transportation and social psychology and their influence on differential experiences and safety outcomes for vulnerable road users. As of Fall 2017, Tara is an Assistant Professor in the Department of Landscape Architecture and Urban Planning at Texas A&M University.
Belen Herrera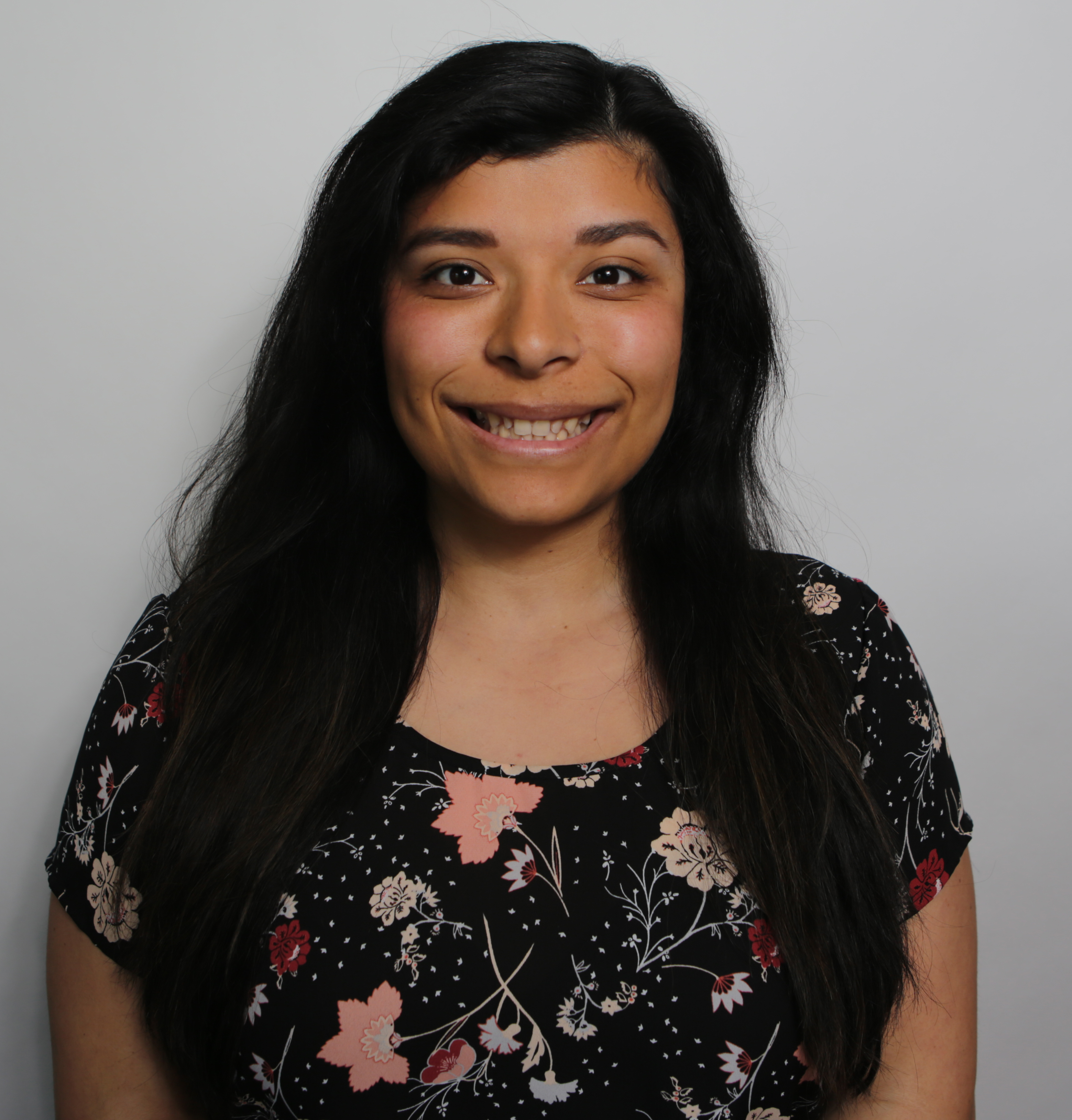 Belen Herrera is a second year graduate student at Portland State University, enrolled in the Masters of Urban and Regional Planning (MURP) program. Belen's past studies in Urban Planning led to a strong interest in the transportation planning field. She has experience working for a non-profit organization, The Transit Coalition of Sylmar in Los Angeles, and a private company, TranSystems in Long Beach, California. She is an advocate for equitable access to public transit, especially for low income communities and those with disabilities. She currently works as an intern for the Portland Bureau of Transportation working on a variety of projects. Belen has been working on updating the language and format for the Curb Ramps by Request program and has contributed to updating the Transportation System Plan (TSP) policy language. Belen is currently working on her MURP Workshop Project for the City of Umatilla, which will provide a hands-on experience in conceiving, planning, and implementing a community-based planning project.
Steven Howland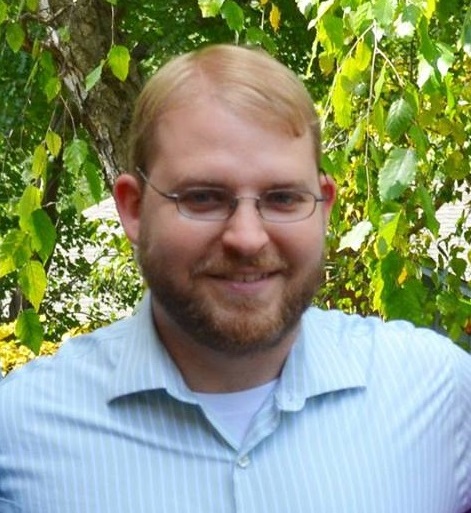 Steven Howland is a Ph.D. candidate in the Nohad A. Toulan School of Urban Studies and Planning at Portland State University. His dissertation is explores how low-income African-American populations in Portland use transportation to make ends meet with an interest in how gentrification impacts their travel options and decisions. He has a Masters in Urban and Environmental Planning from Arizona State University where his thesis focused on the spatial mismatch between low-income and minority workers and their jobs in the Phoenix metropolitan area. In his time at Portland State, he has been involved with multiple transportation research projects such as the Peer-to-peer carsharing study and the Bike Share Equity projects where he was able to apply his passion and knowledge of equity issues to transportation. His ongoing transportation research interests involve transportation equity issues related to emerging technologies and gentrification as well as data quality problems in existing survey data for equity related research questions.
---
University of Oregon
Robert Binder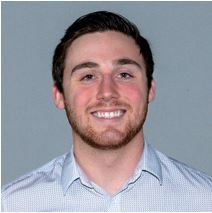 Robert Binder is a a transportation planner with Kimley-Horn and a graduate student in City and Regional Planning. At Kimley-Horn he works on a broad range of projects including comprehensive transportation plans, livable centers initiative, bicycle and pedestrian master plans, as well as transit service planning.  
Caroline Crisp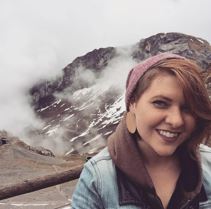 Caroline Crisp is studying Philosophy with minors in Political Science and Planning, Public Policy, and Management. She has a focus in de-colonial and feminist philosophy and believes that philosophy can be a powerful tool for political and environmental change.  Her long term goal is to be an Oregon senator and implement bike transportation into U.S policy.    
Tatiana Eckhart  
Tatiana is a senior at the University of Oregon majoring in Planning, Public Policy and Management and Sociology and minoring in Anthropology. She is interested in examining sustainable infrastructure and/or strategies that promote social equity while remaining beneficial for the surrounding environment.  
Gillian Garber-Yonts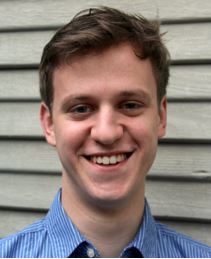 Gillian is a junior in the Planning, Public Policy and Management department and focuses on transit planning. He is excited by the possibilities that his field holds and wants to use his skills to create positive change in people's lives.  
Meredith Jacobsen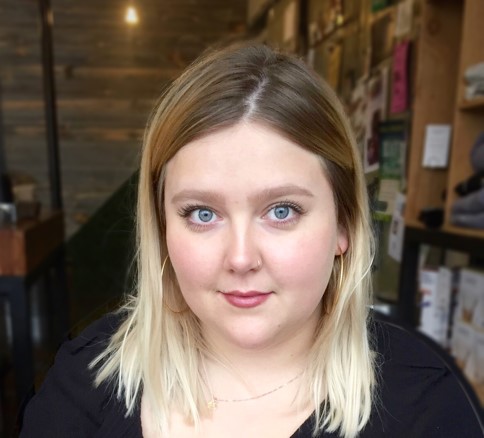 Meredith is a senior studying urban ecology with a minor in environmental studies. She has a genuine interest in cities and nature, and is most interested in equitable design, sustainability, and mobility. 
Taylor Linden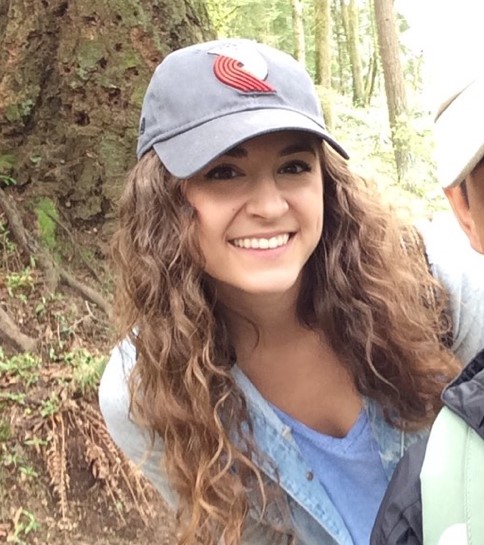 Taylor is a junior in political science with a minor in psychology and has a general interest in how cities can better plan to make their city greener. She is also interested in cultures and how cultural differences results in different transportation policy and practice.
Miranda Menard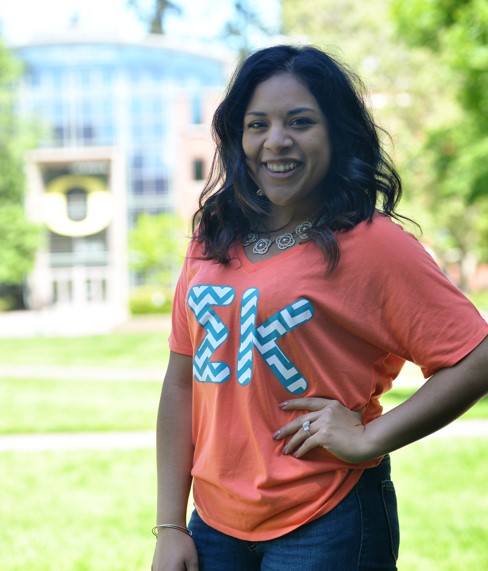 Miranda is a Planning, Public Policy and Management major with a double minor in Environmental Studies and Landscape Architecture. She is very passionate about urban planning and interested in how multi-disciplinary perspectives can come together to make the world a better place.
Arik Moe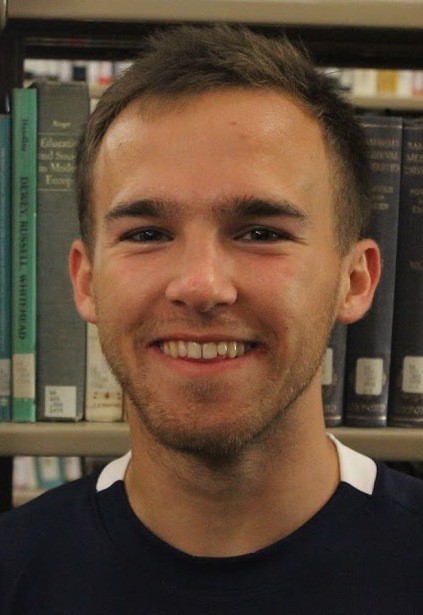 Arik is a major in Chemistry and Environmental Studies, and is increasingly interested in how transportation systems impact sustainability of cities. He has had the opportunity to see bicycle transportation systems throughout the world and his grandfather was one one of the leaders of the bicycle renaissance in the U.S. starting in the 1970s. 
Samuel Murrey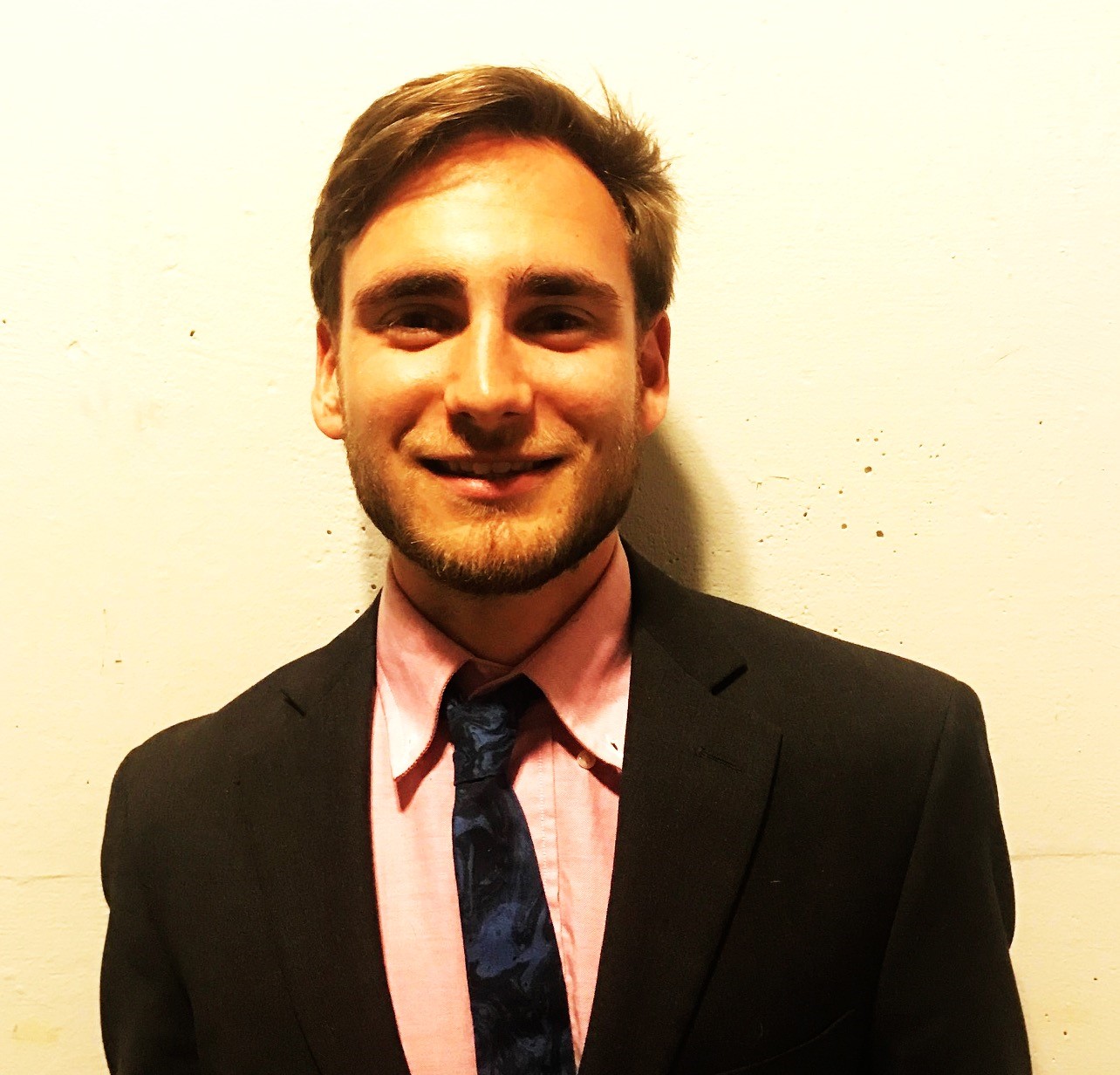 Sam is an undergraduate student majoring in Political Science and minoring in Planning, Public Policy and Management and Psychology. He is interested in understanding how people think, along with the political systems and institutions that allow those thoughts to flourish, lead to the form of places that we create to represent how we want to live.    
Stephanie Nappa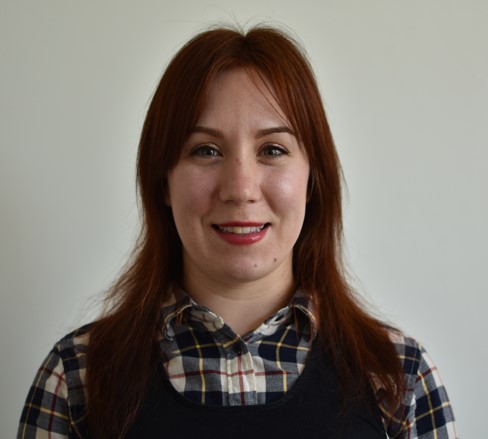 Stephanie is a graduate student in Community and Regional Planning. Her focus is on sustainability and transportation, particularly how city design helps to make walking, biking, and public transit attractive options for residents.
Francisco Ojeda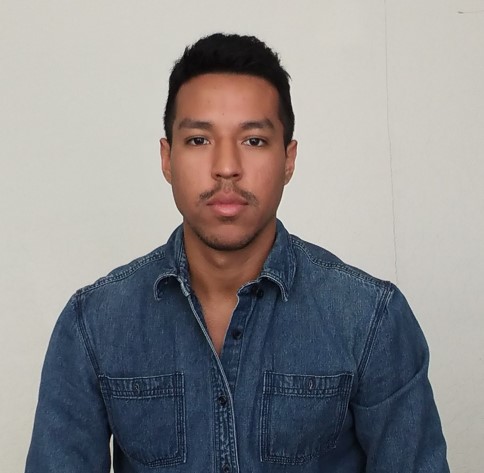 Francisco is a student in city and regional planning with a particular interest in public transportation and active transportation infrastructure. He is particularly interested in the importance of investing in both transportation and cycling infrastructure, especially in low-income communities where such infrastructure is needed most.
Brandon Pike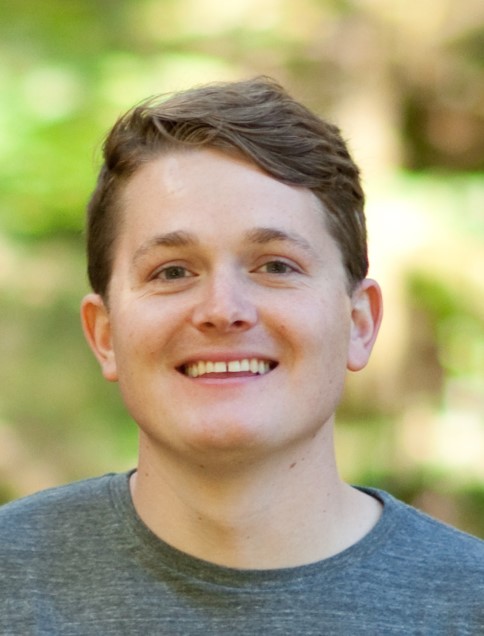 Brandon is a graduate student in community and regional planning with interests in urban design, active transportation, public transit, and livability.
Taylor Stevens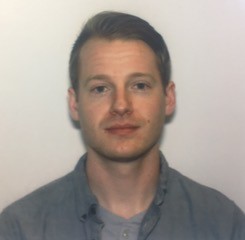 Taylor is a graduate student in Architecture with a key interest in sustainability, including how bicycle transportation can be better integrated into urban design and architecture projects. 
Noah Stuart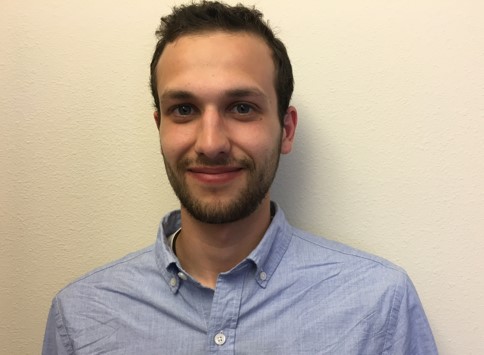 Noah is a community and regional planning student interested in how the built environment impacts human interactions.  In particular, he is interested in understanding bicycle transportation systems and how they relate to addressing larger societal issues.
Seth Thompson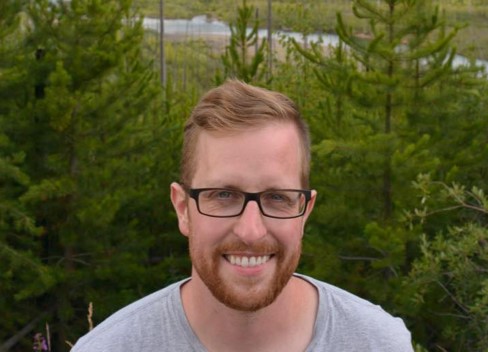 Seth is a graduate student in Community and Regional Planning with an interest in land use planning, transportation and sustainable development. His particular focus is on infrastructure systems that improve the lives of people. 
Cassie Truong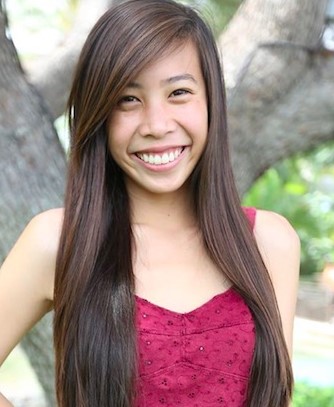 Cassie is a major in Urban and Regional Planning and is interested in a career where has positive impact on the community. In particular, she is interested in in sustainability, environmental policy, and transportation.