Making Of Home: Transportation Mobility and Well-Being Among Tucson Refugees
Posted on September 9, 2022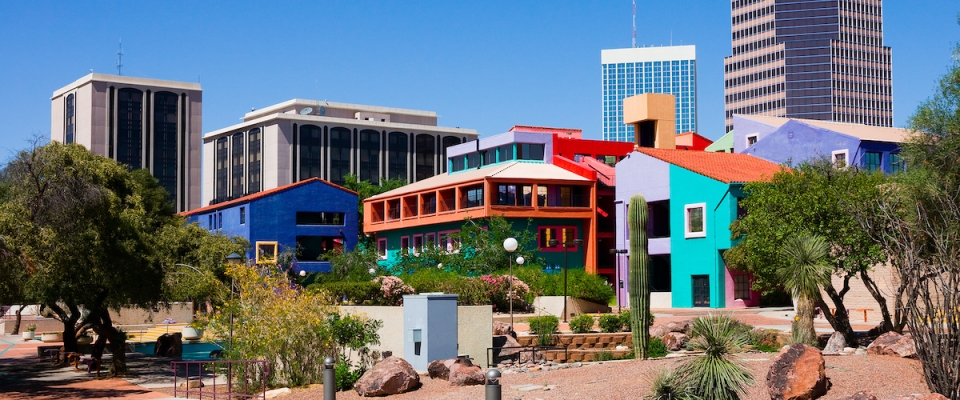 Researchers Chandler Smith, Orhon Myadar, Nicole Iroz-Elardo, Maia Ingram and Arlie Adkins of the University of Arizona have published a journal article in the July 2022 issue of the Journal of Transport Geography.
The article, "Making of home: Transportation mobility and well-being among Tucson refugees," is accessible online for free until September 22. It examines mobility challenges that refugees in Tucson, Arizona experience after their resettlement. 
Refugee issues have been brought to the forefront of political and public debate in recent years, and refugee households face many challenges when integrating into new homes and communities, including challenges related to mobility, accessibility, and the availability of transportation options. The study specifically focuses on refugee communities who have resettled in the city of Tucson, Arizona. Arizona has has been one of the top refugee-receiving states in the nation. Tucson alone is currently home to at least 11,500 refugees representing 50 countries and speaking 45 languages.
Using qualitative and quantitative data collected from interviews and survey data, the researchers argue that mobility shapes the ways refugees foster social connections, attain employment and access educational opportunities. Accordingly, barriers to mobility negatively impact refugees' perception of well-being in post resettlement. However, these challenges are not experienced unevenly. Nor are refugees passive subjects who lack agency in overcoming various barriers they experience. The authors hope that the implications of this study can inform various stakeholders to better support refugees in navigating existing mobility and transportation challenges and to promote policy change that can increase better spatial mobility for all Tucson community members.
The article is based on an in-progress research project funded by the National Institute for Transportation and Communities (NITC). Read more about the study: Understanding Connections Between Mobility, Transportation, And Quality Of Life In Refugee Communities In Tucson, Arizona. While there has been a significant body of work on refugees' perception of their life satisfaction with their lives after resettlement (i.e. social connection, housing, employment, education and health) the role of mobility remains understudied. The project aims to fill this gap and contribute to the understanding of the role of mobility as a factor in refugees' satisfaction with their resettlement. 
Photo by photoquest7/iStock 
The National Institute for Transportation and Communities (NITC) is one of seven U.S. Department of Transportation national university transportation centers. NITC is a program of the Transportation Research and Education Center (TREC) at Portland State University. This PSU-led research partnership also includes the Oregon Institute of Technology, University of Arizona, University of Oregon, University of Texas at Arlington and University of Utah. We pursue our theme — improving mobility of people and goods to build strong communities — through research, education and technology transfer.
Share this: