OTREC-Crafted Testimony Goes to House of Representatives
Posted on June 27, 2011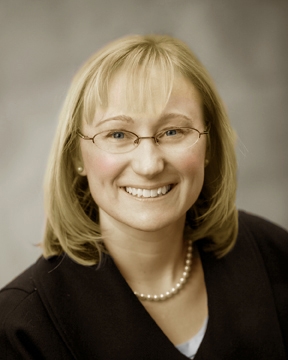 The U.S. House of Representatives Subcommittee on Technology and Innovation heard testimony earlier this month crafted by OTREC regarding continued funding for transportation research and University Transportation Centers.
On June 14, Lynn Peterson, Sustainable Communities and Transportation Policy Advisor to Governor John Kitzhaber delivered testimony (Read The Full Statement Here) prepared by OTREC, the Oregon Department of Transportation and others on how transportation research can maximize the return on investment of taxpayer dollars when it comes to transportation projects. The testimony was given to ensure continued federal support and funding for transportation research in the state of Oregon. In particular, Peterson requested continued support of University Transportation Centers (UTCs), like OTREC.
"The next transportation authorization needs to continue to provide a means of addressing the needs of applied and advanced research which is regional and national in scope," Peterson said in the testimony. "In Oregon, we have developed a very successful model of collaboration between our research universities and between (OTREC), (ODOT) and local governments. This collaboration allows us to stretch our resources further and leverage our expertise and funding across our institutions, and ensures that research is able to be put into practice more effectively."
The testimony delivered to the House subcommittee requested the US Department of Transportation re-examine match requirements for UTC funding and allow other federal sources, like the National Institute of Health and US Environmental Protection Agency, as match to broaden funding sources. In addition, the testimony requested matches from Metropolitan Planning Organizations be eligible to match.
While Oregon has had adequate funding for transportation research and UTCs in the past, according to Jerri Bohard, ODOT Deputy Director, continued funding is necessary to ensure a strong future workforce for ODOT and continued developments in applied and advanced research.
"Whether it's studying the materials we use to build our infrastructure or understanding transportation's impact on climate change, applied and advanced research are two areas we always need to be working on," Bohard said. "The partnership ODOT and OTREC have is invaluable not just because of research, but the opportunities that arise from students graduating and entering the workforce."
Out of 80 to 100 submitted research problem statements, ODOT can only address 8 to 20 per year, Bohard said, indicating pent up need for continued funding. Funds received by ODOT for transportation research are also better leveraged through continued funding of UTCs like OTREC, Bohard said. Whereas ODOT often focuses on applied research to address immediate concerns like bridge deficiencies, OTREC has the manpower through student researchers to perform advanced research on up and coming issues, like climate change.
"We can take the federal funds we receive and leverage those through University Transportation Centers," Bohard said, "The graduate students doing this research are people DOTs and other agencies hope to hire. We all win when they are educated. Without funding for UTCs, we lose the opportunity for a more educated workforce and there is pent up need that continues to not be met."
On July 20, OTREC director Jennifer Dill will attend an ODOT commission meeting in Corvallis to discuss the issues raised during the House subcommittee meeting.
Share this: