Spring 2015 NITC dissertation fellowships are announced
Posted on June 17, 2015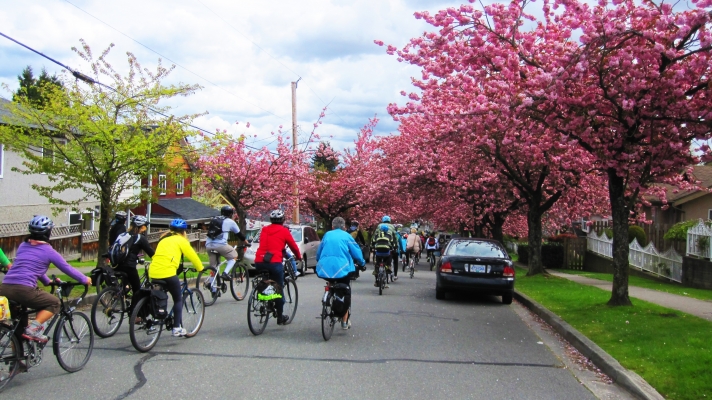 The NITC program has selected three dissertation fellows for the spring 2015 round of dissertation funding.
Steve Gerhke, a civil and environmental engineering student at Portland State University, will research land use mixing and the impact it has on active travel.
His work will examine the relationship between land use mix and walking trips, mode choice and active travel behavior forecasting. Gehrke's research aims to provide greater specificity to policymakers and practitioners interested in the active travel outcomes associated with increasing land use mix.
Christine Kendrick of PSU's environmental science and management program will study the urban roadway atmospheric environment.
Kendrick proposes that urban arterial environments, with their high traffic volumes and wide mix of road users, are important targets for efforts to reduce travelers' exposure to traffic-related air pollution. She hopes to advance research in this area by providing improved exposure assessment and exploration of mitigation strategies.
Nicholas Perdue, a geography student at the University of Oregon, will explore pedestrian modeling and agent cognition.
His dissertation is an extension of a current NITC project, Agent Based Model Simulating Pedestrian Behavioral Responses to Environmental Structural Changes, led by his faculty advisors Amy Lobben and Christopher Bone.
Perdue will extend the project's research track to an applied real-world transportation redevelopment context. His aim is to provide a data-driven approach to understanding pedestrian responses to street redevelopment projects.
Stay tuned for more on this research as it unfolds, or sign up for our mailing list and choose "Research Findings" in order to receive NITC reports as they are published.
Another round of NITC dissertation funding will begin in the fall, with an RFP to be issued in September 2015.
Share this: