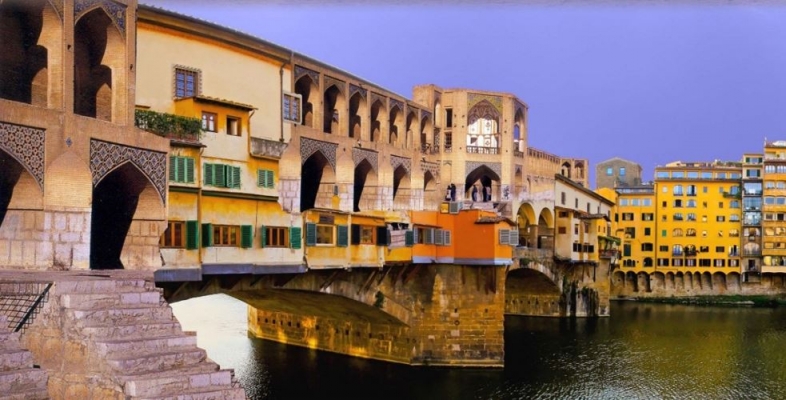 DATE:
Friday, October 7, 2016,

12:00pm

to

1:30pm

PDT
SPEAKERS:
Daniel Biau, Ph.D., International Consultant and Author
View slides
Watch video:
Daniel Biau, international consultant, civil engineer and author of The Bridge and the City: A Universal Love Story, will share insights on urbanization and bridges.
Across countries and centuries, the session will explore a fundamental social and demographic change: the emergence of a planet of towns and cities. But it will look at this densification of human and economic relations through a specific lens, the increased connectivity triggered by strategic urban bridges. 
As places of encounters and exchanges, bridges have played a major role in the urbanization of our planet. With reference to twenty-four world cities, the presentation will explain how these monuments have influenced urban development over all continents. The most fascinating cities in Europe (Paris, Rome, Istanbul, Saint-Petersburg, London) all possess fantastic bridges. The same could be said about North American cities (New York, San Francisco, Portland, Chicago) and cities in other regions of the world. Besides, the most famous bridges have almost always been erected at a critical juncture in the history of their host cities. It could be argued that "the bridge makes the city" because, in history, the city reaches a new dimension when its "grand" bridge is inaugurated. 
Bridges can be seen as founding milestones, buttonholes and laces of the urban fabric, as well as signatures of the built environment. As architectural objects and engineering feats, they directly reflect the technical achievements and aesthetical values of their time, as well as the socio-cultural and economic context of their construction. The lecture will illustrate a universal relationship, over space and time, from Rome and its Ponte Sant'Angelo (134) and Paris and its Pont-Neuf (1607) to New York and its Brooklyn Bridge (1883) and Shanghai and its Nanpu Da Qiao (1991). It will also draw lessons from that history for contemporary urban planning.
Note: This seminar may go as late as 1:30 PM. We will pause at 1:00 PM so that those who need to leave at the usual stopping time of 1:00 can go, and we will then resume the seminar.
Special opportunity: The evening before this seminar, bridge lovers can attend a film screening and panel discussion (featuring NITC researcher C.J. Riley of Oregon Institute of Technology) of the film Bridging Urban America: The Story of Master Engineer Ralph Modjeski). Information is on the Facebook event page.
The Bridge and the City
", a richly illustrated book on the world's most successful and attractive cities.