Tuesday, June 8, 2021,

10:00am

to

11:00am

PDT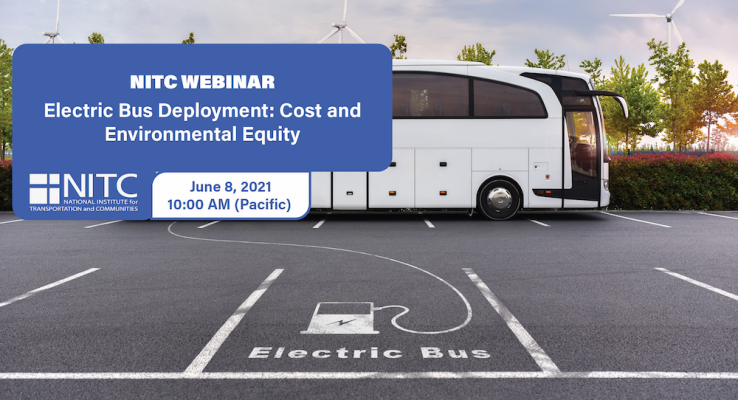 OVERVIEW
This presentation introduces an innovative spatiotemporal analytical framework and web-based visualization platform developed by researchers at the University of Utah to assist transit agencies in identifying optimal deployment strategies for a battery-electric bus (BEB) system by using a combination of mathematical programming methods, GIS-based analysis, and multi-objective optimization techniques. The framework allows transit agencies to optimally phase in BEB infrastructure and deploy the BEB system in a way that can minimize the capital and operational cost of the BEB system while maximizing its environmental benefits (i.e., emission reduction).
KEY LEARNING OUTCOMES
Introduction to a bi-objective spatiotemporal optimization model for the strategic deployment of BEBs to minimize the cost of purchasing BEBs, on-route and in-depot charging stations, and to maximize environmental equity for disadvantaged populations.
The optimization considers the unique constraints imposed by BEB operations in a spatiotemporal fashion.
We used empirical data to offer a potential framework that can be adopted or expanded by transit agencies to optimally deploy BEBs by accommodating multiple goals and objectives that the transit agencies set forth.
The research could help transit agencies develop optimal deployment...
Read more
Tuesday, July 13, 2021,

10:00am

to

11:00am

PDT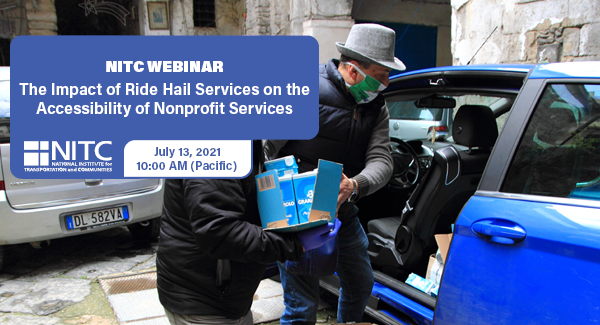 OVERVIEW
Nonprofit organizations are responsible for providing human services across the United States, often in partnership with government agencies. In this work, they address some of the most pressing social issues – including homelessness, poverty, health care and education. While many of these organizations consider location and accessibility crucial to supporting their clients – often locating services near bus or train stops, for example – little is known about the impact of new technologies, including ride hail services (also called Transportation Network Companies, or TNCs) like Lyft and Uber, on nonprofit accessibility.   
Do these services help fill gaps in client needs? How are nonprofit organizations considering these services in meeting client needs?
This exploratory and qualitative study is among the first of its kind to measure the impact of TNCs and other emerging technologies on community mobility and the accessibility of human services, helping to build stronger communities. This study includes interviews with nonprofit service providers and clients in Seattle to explore the ways nonprofit leaders and organizations are using TNCS, and the impact on their clients.
KEY LEARNING OUTCOMES
Nonprofit human services organizations use transportation network companies like Uber and Lyft to support client mobility, but that use is modest and uneven across organizations.
...
Read more