DATE:
Friday, February 28, 2020,

11:30am

to

12:30pm

PST
SPEAKERS:
Fiona Cundy, TriMet; Patrick Sweeney, PBOT
LOCATION:
Karl Miller Center at PSU, 615 SW Harrison St., Room 465
Friday Transportation Seminars at Portland State University have been a tradition since 2000. You can join us in person at 11:30 AM, or you can also watch online.
Periodically, we're teaming up with the Portland Bureau of Transportation (PBOT) to bring you special editions—featuring guest speakers from PBOT—merging our seminar series and the long-standing PBOT Lunch & Learn.
PRESENTATION ARCHIVE
THE TOPIC
The Southwest Corridor Light Rail Project is an expansion of the MAX light rail system into Southwest Portland, Tigard and Tualatin. Not only will the project add 11 miles of light rail track and 13 stations to the system, it also includes new bicycle facilities, sidewalks, safer crossings, improvements to local bus service, and significant upgrades to stormwater treatment infrastructure. As a cooperative effort between regional partners, the project is seen as a catalyst to help realize broader shared goals of fostering equitable communities, ensuring healthy environments, and providing robust mobility options for all modes. Currently in the planning and environmental review process, the project expects to start early construction in 2022 with service beginning in 2027.
This presentation will provide an overview of the partnerships, funding, conceptual design, and benefits of the project. It will explain the project's guiding principles and walk through how the preliminary designs of station areas, structures, and other key corridor elements help achieve these goals.
KEY LEARNING TAKEAWAYS
The basic process of planning and building a new light rail project.
How mobility, equity, and sustainability goals have been applied to developing the light rail's conceptual design.
How the light rail project coordinates with other local plans to leverage efforts and resources.
SPEAKERS
Fiona Cundy, Project Manager, TriMet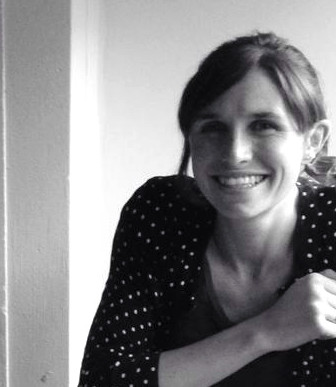 Fiona Cundy is a Urban Design Project Manager with TriMet, managing the planning and design process of the Southwest Corridor Light Rail Project. As a licensed landscape architect, LEED Green Associate, and ISA Arborist, her work has helped deliver many public parks, streetscape designs, urban greenway connections, transit and infrastructure improvements, and bicyclist/ pedestrian safety projects. Her previous work as an Associate Landscape Architect with the City & County of San Francisco includes the Better Market Street project, Pier 27, 22nd Street Streetscape, and the Dogpatch Public Realm Plan. She loves the seminal role that urban design plays in shaping a community vision, to create a livable, vibrant, and sustainable environment.
Patrick Sweeney, Capital Project Manager, PBOT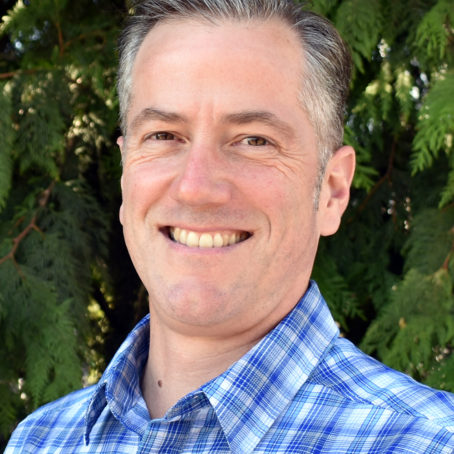 Patrick Sweeney, a professional Landscape Architect, a Certified Planner with American Planning Association, and a LEED Accredited Professional, is a Capital Project Manager in the Major Projects and Partnerships group for Portland Bureau of Transportation. His background includes over 17 years as a consultant working on multimodal transportation planning, infrastructure, and urban design projects. Additional experience includes working for Atlanta BeltLine, Inc. as a Senior Project Manager and for the City of Vancouver, WA. as a Principal Transportation Planner.  Patrick's wide variety of experiences from both the private and public sectors are key assets for PBOT as the Bureau navigates the design and implementation of challenging infrastructure projects such as Southwest Corridor, Burnside Bridge replacement, and rebuilding the Ross Island Bridgehead.
PROFESSIONAL DEVELOPMENT
This 60-minute seminar is eligible for 1 hour of professional development credit for AICP (see our provider summary). We provide an electronic attendance certificate for other types of certification maintenance.
LEARN MORE
Sign up for our newsletter to receive monthly updates.
The City of Portland Bureau of Transportation is a community partner in shaping a livable city. They plan, build, manage and maintain an effective and safe transportation system that provides people and businesses access and mobility. PBOT keeps Portland moving.
The Transportation Research and Education Center (TREC) at Portland State University is home to the National Institute for Transportation and Communities (NITC), the Initiative for Bicycle and Pedestrian Innovation (IBPI), and other transportation programs. TREC produces research and tools for transportation decision makers, develops K-12 curriculum to expand the diversity and capacity of the workforce, and engages students and professionals through education.