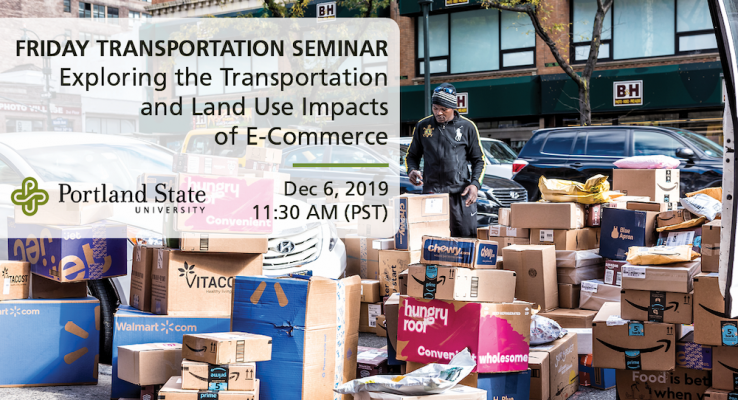 DATE:
Friday, December 6, 2019,

11:30am

to

12:30pm

PST
SPEAKERS:
Amanda Howell, Project Manager, Urbanism Next, University of Oregon
LOCATION:
Fariborz Maseeh Hall (FMH), room B128, 1855 SW Broadway
Friday Transportation Seminars at Portland State University have been a tradition since 2000. You can join us in person at 11:30 AM, or you can also watch online.
PRESENTATION ARCHIVE
Miss the seminar or want a look back?
THE TOPIC
E-commerce is growing—it is estimated that e-commerce sales now account for more than 10% of total retail sales in the U.S. The continued maturation of the e-commerce market is fueling a significant growth in warehousing, changing the nature of brick-and-mortar retail, and creating a surge in parcel volumes, which means deliveries are up. Way up. The New York Times recently reported that 1.5 million packages are delivered daily in New York City. In order to meet this demand for delivery, businesses are looking for new and creative ways to deliver packages to consumers, including attempting to automate the last mile. What does this growth in e-commerce and urban freight mean for our transportation system? What are the land use implications? What kinds of strategies are being employed to manage the influx of deliveries? This seminar will explore these questions, as well as touch on local research efforts to better understand urban freight trip generation.
KEY LEARNING TAKEAWAYS
Gain an understanding about the growth of e-commerce and its impacts on urban freight.
Learn about the latest developments in automated trucking and last mile delivery efforts.
Hear about the ways that businesses are changing their delivery models to meet consumer demand.
Learn more about the land use and transportation implications of these changes and hear about strategies to reduce delivery-related congestion.
SPEAKER
Amanda Howell, Project Manager, Urbanism Next, University of Oregon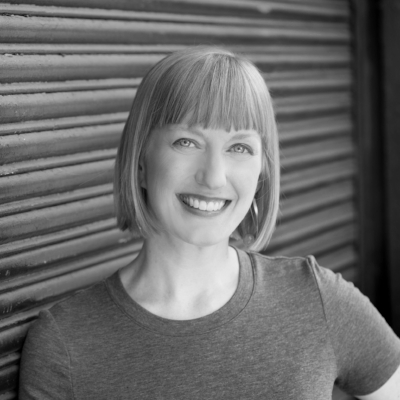 Amanda Howell is a Project Manager for the Urbanism Next Center at University of Oregon. She conducts research on the impacts of emerging technologies—new mobility, e-commerce, and AVs—on cities. She holds a Master's Degree in Urban and Regional Planning from Portland State University and was the project manager for an affordable housing transportation study sponsored by the California Department of Transportation during her studies. Before moving to Portland for graduate school, she provided programmatic support to the Prison University Project, a Bay Area nonprofit that operates an on-site, degree-granting program for people incarcerated at San Quentin State Prison.
PROFESSIONAL DEVELOPMENT
This 60-minute seminar is eligible for 1 hour of professional development credit for AICP (see our provider summary). We provide an electronic attendance certificate for other types of certification maintenance.
LEARN MORE
Sign up for our newsletter to receive monthly updates.
Photo Credit: ablokhin at istockphoto.com
The Transportation Research and Education Center (TREC) at Portland State University is home to the National Institute for Transportation and Communities (NITC), the Initiative for Bicycle and Pedestrian Innovation (IBPI), and other transportation programs. TREC produces research and tools for transportation decision makers, develops K-12 curriculum to expand the diversity and capacity of the workforce, and engages students and professionals through education.