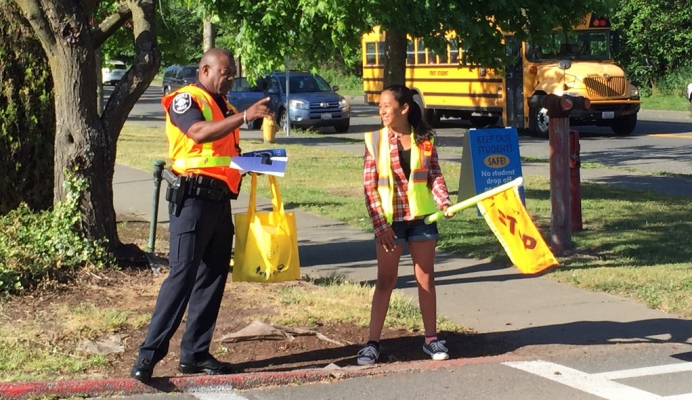 DATE:
Friday, June 3, 2016,

12:00pm

to

1:00pm

PDT
SPEAKERS:
Rebecca Sanders, Senior Planner, Toole Design Group
Watch video:
Many cities are considering pursuing Vision Zero to eliminate traffic deaths, but may not know how to move beyond addressing past crash locations toward preventing future crashes. Systemic analysis, which looks at crash patterns to determine common characteristics associated with various types of crashes, shows promise in helping cities to identify problematic locations and treatments in the hopes of preventing future crashes.
This presentation will share results from part of Seattle's Vision Zero effort – a multi-phased analysis of pedestrian and bicycle crash data aiming to help the City understand both where crashes have occurred and where they are most likely to occur in the future. Discussing the work that she conducted with colleagues at Toole Design Group and UNC-Chapel Hill, Dr. Sanders will show how the most common crash types were identified and then analyzed in conjunction with variables accounting for roadway design, land use, population, and exposure to create multivariate models for crash types of particular concern. She will discuss how the results of the various analyses have given the City of Seattle multiple tools to rank crash and future-crash locations according to different metrics.
The presentation will conclude with key takeaways for other cities looking to perform systemic analysis in the future.