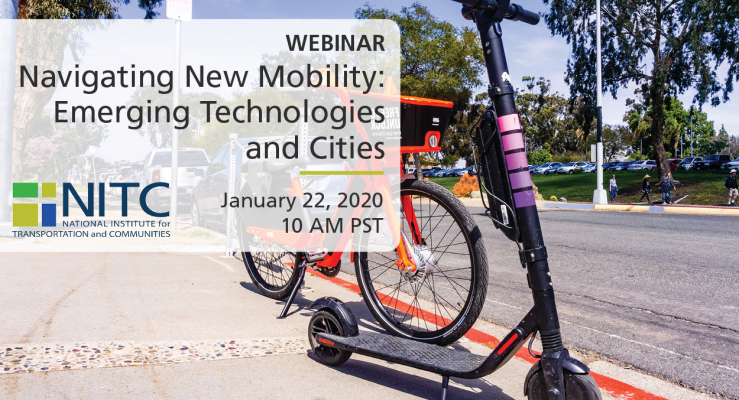 DATE:
Wednesday, January 22, 2020,

10:00am

to

11:00am

PST
SPEAKERS:
Becky Steckler and Rebecca Lewis, University of Oregon
PRESENTATION ARCHIVE
OVERVIEW
Autonomous vehicles (AVs), e-commerce and the sharing economy are rapidly changing land use and transportation in cities. City leaders and professional planners are wondering how these technologies will change how they plan and operate cities. For the past year, the University of Oregon's Urbanism Next Center and Sustainable Year Program focused staff and students on helping the cities of Gresham and Eugene better understand the potential impacts of a wide-range of topics and  study a variety of potential responses to address the challenges and take advantage of the opportunities. These topics include issues related to safety, social equity, active transportation, sustainability and environmental impacts, design and management of the right-of-way, and the metropolitan footprint. In addition, the cities thought about city operations and budgeting and how they can inform decision-making, manage innovation, and consider the fiscal impacts and new mobility revenue.
During this webinar, the Urbanism Next researchers will discuss the research they conducted to help the cities navigate new mobility and emerging technologies. Researchers will discuss how cities are preparing for new mobility and autonomous vehicles in a way that supports goals around land use, active transportation, more equitable forms of travel, and greenhouse gas emissions.
KEY LEARNING TAKEAWAYS
Audience will learn:
The potential impacts of AVs and new mobility on medium-sized cities,
How medium-sized cities are preparing for the impacts of AVs and new mobility,
How to apply a framework for new mobility policy and strategy in cities.
THE RESEARCH
This webinar is based on a study funded by the National Institute for Transportation and Communities (NITC) and conducted at the University of Oregon. Read more about the NITC research: Emerging Technologies in Mid-Size Cities: Managing New Mobility. The research team has also created a comprehensive policy report on these findings: Navigating New Mobility: Policy Approaches for Cities.
SPEAKERS
Becky Steckler, University of Oregon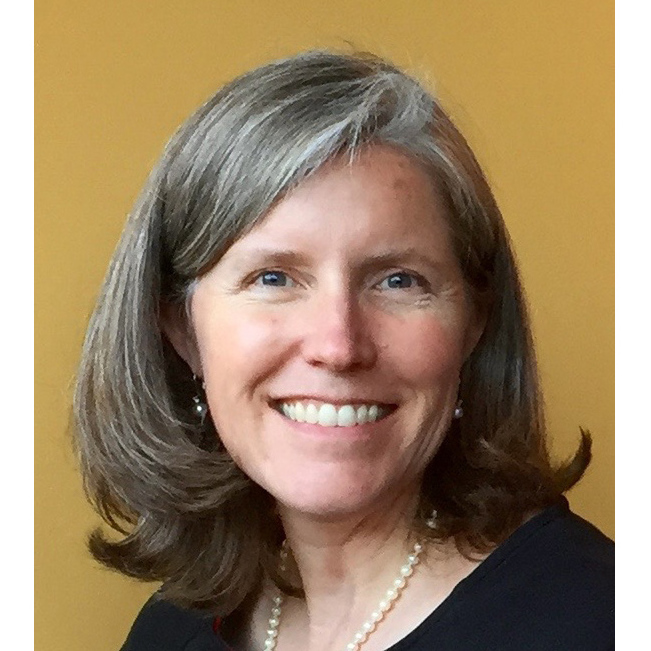 Becky Steckler, AICP, is the Program Director for Urbanism Next Center at the University of Oregon. In this role, Ms. Steckler manages and conducts technical research on the secondary impacts of emerging technologies – autonomous vehicles (AVs), new mobility, and e-commerce – on land use, urban design, building design, transportation, and real estate and the implications of these changes on equity, health and safety, the economy, the environment, and governance. She is a member of the Oregon Legislative Task Force on Autonomous Vehicles that will make recommendations to the Oregon Legislature on enabling legislation for autonomous vehicles and is a member of the Santa Monica 2050 Advisory board. She has over 20 years of project management experience, with a focus on land use, transportation, economic development, and strategic planning projects.
Rebecca Lewis, University of Oregon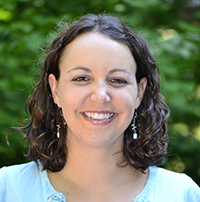 Rebecca Lewis, Ph.D. is an Associate Professor in Planning, Public Policy and Management at the University of Oregon, the Co-Director of Research for the Institute of Policy Research and Engagement, and the director of the Community and Regional Planning graduate program. She holds a master of public policy and PhD in urban and regional planning and design, both from the University of Maryland.  She studies state land use policy, transportation finance, and housing affordability in rural areas.  Her research has been published in peer-reviewed journals including Journal of the American Planning Association and Land Use Policy, and has been funded by the National Institute for Transportation and Communities, National Science Foundation, the Oregon Department of Land Conservation and Development, and the Lincoln Institute for Land Policy. Dr. Lewis has worked with Urbanism Next on projects that help cities anticipate revenue impacts of autonomous vehicles on transportation budgets and to prepare for the impacts of new mobility.
PROFESSIONAL DEVELOPMENT
This 60-minute webinar is eligible for 1 hour of professional development credit for AICP (see our provider summary). We provide an electronic attendance certificate for other types of certification maintenance.
LEARN MORE
Sign up for our newsletter to get updates on our events.
Photo Credit: Andrei Stanescu at istockphoto.com
This webinar is hosted by the Transportation Research and Education Center (TREC) at Portland State University. The research was funded by the National Institute for Transportation and Communities (NITC), a program of TREC and one of five U.S. Department of Transportation national university transportation centers. The NITC program is a Portland State-led partnership with the University of Oregon, Oregon Institute of Technology, University of Utah and new partners University of Arizona and University of Texas at Arlington. We pursue our theme — improving mobility of people and goods to build strong communities — through research, education and technology transfer.