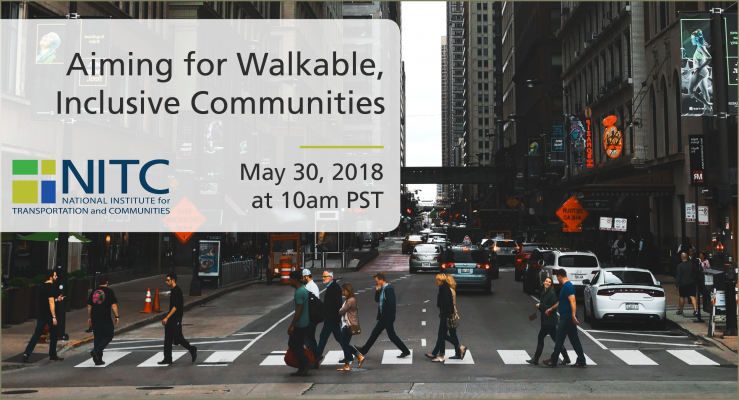 DATE:
Wednesday, May 30, 2018,

10:00am

to

11:00am

PDT
SPEAKERS:
Arlie Adkins, University of Arizona
EDUCATION LIBRARY ARCHIVE
Missed the webinar or want a look back? 
RESOURCES
Adkins, A., Makarewicz, C., Scanze, M., Ingram, M., & Luhr, G. (2017). Contextualizing Walkability: Do Relationships Between Built Environments and Walking Vary by Socioeconomic Context?. Journal of the American Planning Association, 83(3), 296-314. [open access]
Ingram, M., Adkins, A., Hansen, K., Cascio, V., & Somnez, E. (2017). Sociocultural Perceptions of Walkability in Mexican American Neighborhoods: Implications for Policy and Practice. Journal of Transport & Health, 7. [Paywall unless accessed through a university or library]
Qualitative Pedestrian Environments Database website—Still under construction; sign up to be notified when tools are posted in late 2018 or early 2019: http://qped.org/
OVERVIEW
Walking is a crucial part of living in any urban setting. It facilitates access to the places and things people need to live their lives (employment, services, social networks, transit, etc.). Walking also improves individual and population level health. Walking is the primary source of physical activity for most Americans and is associated with lower rates of cardiovascular disease, diabetes, dementia, and some types of cancer. In many urban areas, however, people must walk in environments that are not supportive. This prevents many people from walking and puts those who do walk in uncomfortable, unpleasant, stressful, and often dangerous situations. This is especially true for low-income and pedestrians of color who, nationally, face higher pedestrian fatality rates. 
In this webinar, we will:
Review the evidence-base of the many intersecting characteristics of social and built environments that contribute to the overall walkability of a place;
Highlight recent research on differences in conceptions of walkability across neighborhood contexts; and
Share a data collection toolkit developed by the Arizona Physical Activity Policy Research Network (PAPRN) that can be used by researchers, practitioners, and community groups to establish more holistic, context-specific walkability metrics and objectives based on the lived experiences of pedestrians. 
KEY LEARNING OUTCOMES
Overview of evidence-base for the importance of walkable neighborhood environments for addressing health and safety disparities
Overview of various social and built environment contributors to walkability
Evidence and examples of how environmental contributors to walkability vary across neighborhood contexts in ways that have important equity implications
Introduction to a data collection toolkit that can help researchers, practitioners, and community groups better understand how to make meaningful and lasting walkability improvements 
SPEAKER
Arlie Adkins, University of Arizona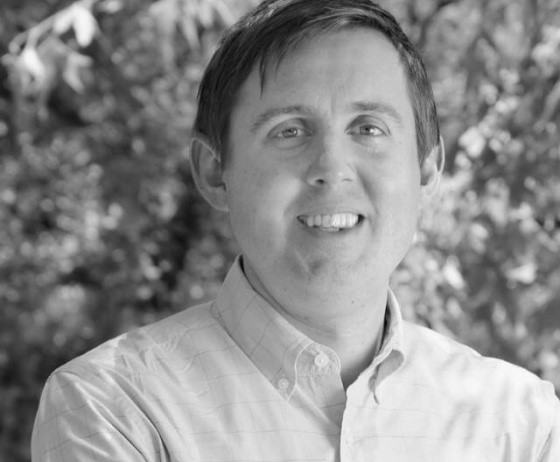 Arlie Adkins is an assistant professor of urban planning in the School of Landscape Architecture and Planning at the University of Arizona. His research focuses on understanding relationships between transportation, urban design, public health, and social equity. He has a Ph.D. from Portland State University and a master's degree in city planning from UC Berkeley. He is currently the lead researcher on a multi-year CDC-funded project investigating barriers to active transportation and perceptions of walkability in Latino neighborhoods in Pima County, Arizona. This research is currently being expanded to other cities through a grant from NITC. Other research includes an ongoing national investigation of location efficiency within two of the largest federal affordable housing programs in the U.S. and experimental research on racial bias in driver yielding to pedestrians at crosswalks. Before his academic career Arlie worked for TriMet, the transit agency in Portland, Oregon, and at Flexcar, a pioneer of car sharing in North America.
PROFESSIONAL DEVELOPMENT
This 60-minute webinar is eligible for 1 hour of professional development credit for AICP (see our provider summary). We provide an electronic attendance certificate for other types of certification maintenance.
LEARN MORE
Sign up for our newsletter to get updates on our events.