Tuesday, July 25, 2023,

11:00am

to

12:00pm

PDT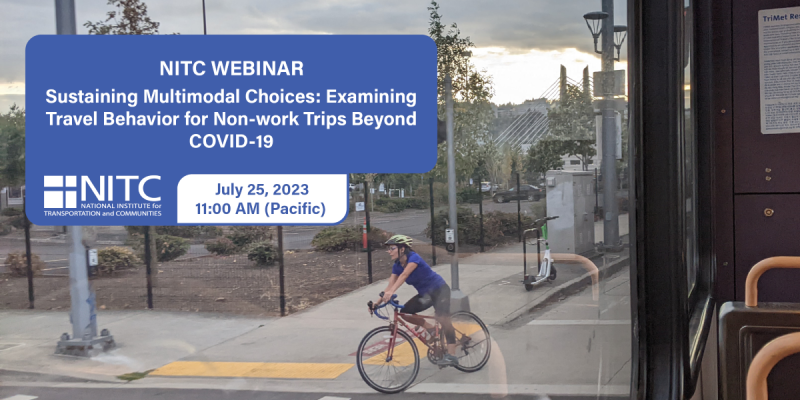 OVERVIEW
Travel by sustainable modes such as public transit, biking, and walking provides positive outcomes for urban residents for the environment and health. Integrating these mode choices into regular travel trips has been challenging for many Americans. The low adoption of sustainable travel modes has been attributed to environmental factors, and to attitudinal and habitual tendencies rooted in an individual's beliefs and experiences. This project focuses on understanding the decision-making process of travel mode choices for non-commuting trips.
More info coming soon!
THE RESEARCH
This webinar is based on a study funded by the National Institute for Transportation and Communities (NITC) and conducted at the University of Oregon. Read more about the research: Sustaining Multimodal Choices: Examining Travel Behavior for Non-work Trips Beyond COVID-19.
SPEAKERS
Yizhao Yang, University of Oregon
Read more