Introducing New NITC Funding Opportunities for 2021
Posted on May 5, 2021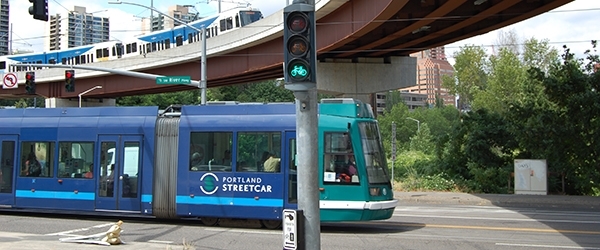 With the extension of the FAST Act, the National Institute for Transportation and Communities (NITC) will be receiving one additional year of funding. NITC's Executive Committee has developed four new funding opportunities that build on the excellent work NITC researchers have accomplished and increase the impact we are having nationally on improving mobility to build stronger communities. With this funding, we aim to increase our efforts in integrating racial equity into transportation education and research. Given that our grant will be ending, these opportunities all emphasize projects that are relatively short in length, rely on existing expertise, and will have specific outputs and outcomes– rather than projects that would be the start of longer-term, multi-phase efforts.
We encourage faculty and researchers to review all of the opportunities available and decide which to pursue. Review the new NITC grant funding opportunities here.
We will host two webinars on May 17 and 25 (11 am to 12 pm PST) to discuss all of the opportunities and answer questions. Recordings will be available afterwards.
The National Institute for Transportation and Communities (NITC) is one of seven U.S. Department of Transportation national university transportation centers. NITC is a program of the Transportation Research and Education Center (TREC) at Portland State University. This PSU-led research partnership also includes the Oregon Institute of Technology, University of Arizona, University of Oregon, University of Texas at Arlington and University of Utah. We pursue our theme — improving mobility of people and goods to build strong communities — through research, education and technology transfer.
Share this: