NITC research develops social media performance measures for transit agencies
Posted on May 30, 2017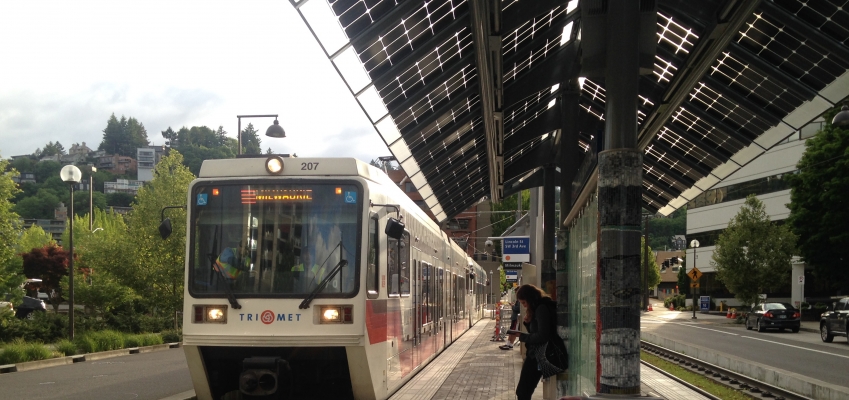 As social media comes to permeate every aspect of modern life, public transit is no exception.
Transit agencies are increasingly making social media an integral part of their day-to-day management, using it to connect with riders about system alerts, live transit arrival information, service disruptions and customer feedback.
However, there is very little evidence to show how effective these efforts really are in achieving agency goals.
Measuring the Impacts of Social Media on Advancing Public Transit, a NITC project led by Jenny Liu of Portland State University, seeks to provide a better understanding of how transit agencies use social media and to develop some performance measures to assess the impacts of social media on promoting public transit.
This project aims to measure how social media actually impacts agency goals like increasing recruitment and retention of transit riders; increasing resources and customer satisfaction; addressing system performance efficiency; and improving employee productivity and morale.
A survey of 27 public transportation providers across the country found that although 94% of those surveyed agencies used some form of social media, only 28% had a social media plan or strategy prior to implementation.
Liu's research explores the types of performance measures that could be valuable in assessing whether investments in social media tools effectively achieve their intended purposes.
Most agencies currently measure social media effectiveness through built-in metrics such as the number of friends and followers or "likes," or by using third-party applications such as Google analytics.
However, this information does not go far enough to justify the staff hours it takes to maintain social media accounts. Over 40% of responding agencies said that they have at least one full-time staff member exclusively dedicated to social media work, with the rest splitting social media tasks between staff members.
Simply collecting data without meaningful analysis doesn't offer an understanding of social media's true cost effectiveness, according to Liu. Instead, metrics developed with specific business objectives in mind are more likely to be useful.
To this end, social media programs should directly tie in with the transportation agency's mission, purpose, operation objectives, priorities and communications plan.
The study found that agencies place high value on less-frequently used metrics that measure perceptions, sentiments and overall satisfaction.
Based on these findings, Liu recommends a social media performance metric framework that measures social media reach, insights, engagement and efficiency.
This comprehensive framework uses a combination of quantitative and qualitative analytics.
The quantitative metrics provide straightforward indicators of program achievements, while the qualitative metrics measure the quality of interactions and engagement through stakeholder feedback and actions.
All of these approaches can provide effective information to enhance the social media program as an instrument in achieving the mission of public transit agencies.
For more information about this research, visit the project page or download the final report.
Share this: