OTREC research helps Washington state track cycling and walking
Posted on June 18, 2014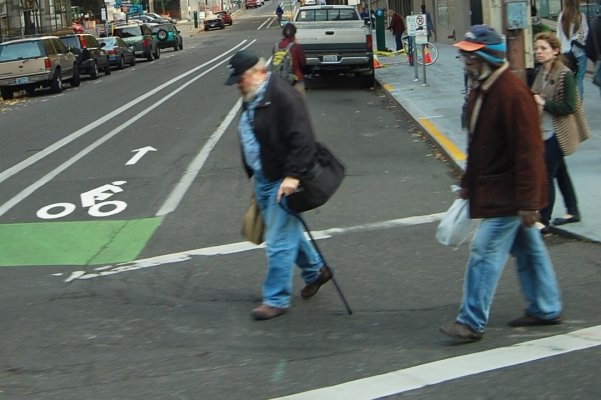 When it comes to transportation investments, states have a good measure of automobile traffic to inform decisions: vehicle miles traveled. Bicycling and walking don't have a similar measure, leaving more guesswork in planning for those modes.
OTREC research associate Krista Nordback is helping to fix that disparity for Washington state. Working with graduate assistant Michael Sellinger, Nordback has published a research report presenting methods to estimate cycling and walking in the state.
The research is part of a larger effort, which includes Nordback's NITC research project, to create and apply pedestrian-miles-traveled and bicycle-miles-traveled -- PMT and BMT, resepectively -- measures at the state level. In the report, Nordback recommends improvements to Washington's Bicycle and Pedestrian Documentation Project and outlines how PMT and BMT could be estimated.
Washington already leads the nation in its nonmotorized count program, collecting bike and pedestrian counts in more than 30 cities across the state. The statewide focus of Nordback's project sets it apart from similar studies limited to the local or regional level.
The report identifies key needs for programs such as Washington's, including more counts in rural areas and the need to combine short-duration counts with permanent counters. It also found that using broad categories, such as region and urban versus rural, could be useful on a statewide level, despite being too general for local studies.
The report, which covers Phases 1 and 2 of the project, is available for download. More information on Phase 3, currently in progress, is at the NITC project page.
Share this: