Capstone students take on transportation challenges
Posted on June 18, 2014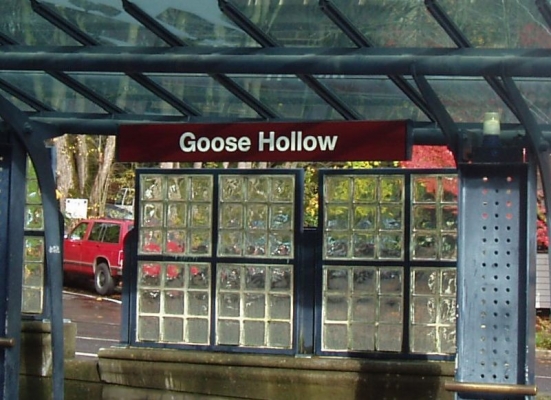 Five teams of Portland State University seniors worked on projects in the transportation arena, as the final outcome of their Capstone course.
John Edwards, a student team leader, described the project as a great opportunity. "We learned a great deal about project management and communication in working with professionals," Edwards said.
In each project, students met with clients under the guidance of faculty to come up with solutions to problems that the clients were facing.
A group led by Krista Hager worked on a concept design for bicycle parking at the Goose Hollow eastbound MAX Station in southwest Portland, Ore.
The existing grade conditions and the fact that the site was in a confined area made the location challenging, but TriMet, the region's transit provider, had identified a need for secure bike parking to accommodate 20?50 bicycles at the Goose Hollow Station.
The team worked closely with an active transportation planner at TriMet to gather rider data using CountCam hardware, to ensure that the design met the needs of the community.
Their final design layout featured cargo bike parking, a bicycle service station, secure parking for 45 bicycles, and 14 outdoor staple-style bike racks.
The proposed structure stands to promote commuting by bicycle, a goal of the active transport division of the Portland Bureau of Transportation (PBOT), as well as reduce stormwater runoff.
Share this: