PSU students and transportation professionals celebrate with post-TRB happy hour
Posted on February 14, 2014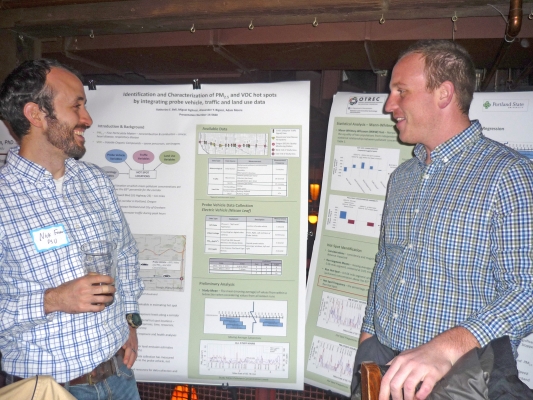 The Transportation Research Board's Annual Meeting took place in Washington, D.C. from January 12-16, 2014. Nearly 12,000 transportation professionals were in attendance, including 75 OTREC/NITC faculty and student researchers.
To recap this exciting event and share their experiences, Portland State University students and local transportation professionals gathered Tuesday, February 11th at the Rock Bottom Brewery, a combination brewery, restaurant and pub located in downtown Portland.
 The "TRB Aftershock" happy hour event was hosted by Portland State University Students in Transportation Engineering and Planning (STEP) and the National Institute for Transportation and Communities (NITC).
Share this: