The Research Continues for More Equitable Bike Share
Posted on February 12, 2018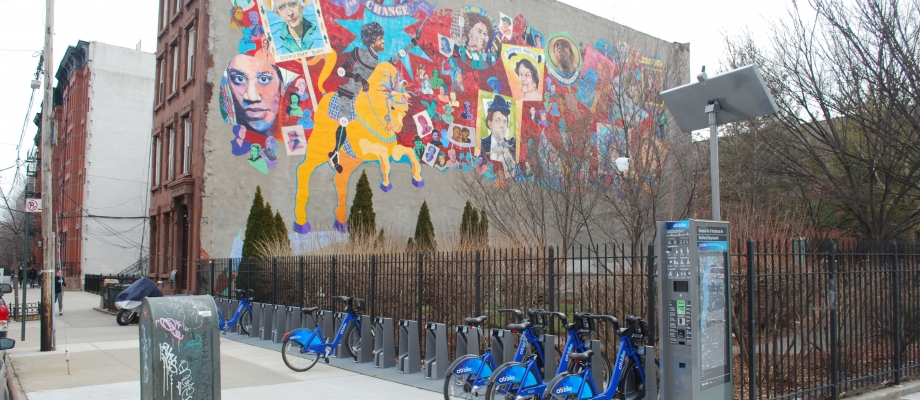 Learn more about this research by viewing the Summary Report, related publications and the three Final Reports from each phase of the research on the Project Overview page. Hear firsthand from the researchers by watching the August 2017 webinar.
---
The third and final phase of our bike share equity research project has been published, with new findings from a survey of bike share users.
Riders targeted for equity-focused outreach efforts—lower-income individuals and people of color—were most likely to cite cost savings or discounted membership as reasons why they joined, while higher-income and white users were more likely to cite the convenience of using bike share. Lower-income riders were also more likely to have heard about bike share from targeted outreach, rather than from friends or family. This indicates that the equity outreach and discount programs are likely reaching people who would not otherwise join bike share.
This research is a collaborative effort between NITC, Portland State University's Office of Research and Strategic Partnerships, and the Better Bike Share Partnership (BBSP). BBSP is a collaboration funded by The JPB Foundation to build equitable and replicable bike share systems. The partners include The City of Philadelphia, Bicycle Coalition of Greater Philadelphia, the National Association of City Transportation Officials (NACTO) and the PeopleForBikes Foundation.
Read previous TREC coverage about the three-part project.
Want to hear more from the folks behind the research? We hosted a webinar in 2017 on "Breaking Barriers to Bike Share: Insights on Equity", and you can watch the recording here.
Although this project has come to a close, research on equitable access to bike share doesn't end there. The BBSP has awarded their third round of funding on exploring this issue, and Portland State University has received a nearly $75,000 grant for a new research initiative to document the programs and strategies developed to address equity in bike share across the U.S.
This research was funded by the Better Bike Share Partnership (BBSP), a collaboration made possible by The JPB Foundation; and the National Institute for Transportation and Commiunities (NITC), a program of the Transportation Research and Education Center (TREC) at Portland State University.
RECENT NEWS
RELATED RESEARCH 
Share this: