Research explores how to fight climate crisis at the state level
Posted on January 31, 2017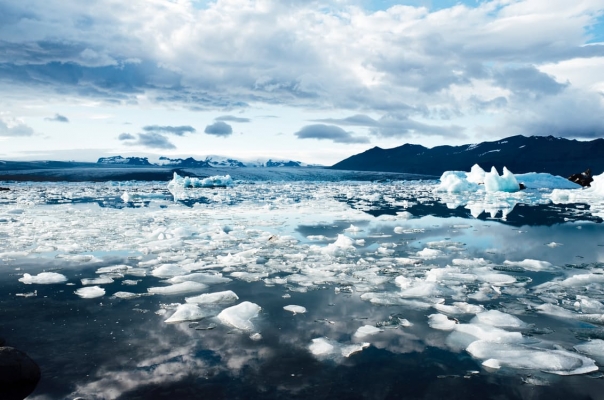 Global heating caused by human activity is increasingly recognized as a threat to life on earth.
Despite the lack of a comprehensive national response to this threat, several states have already taken ambitious measures to combat the climate emergency.
A new NITC report examines the approaches used in four leading states—California, Maryland, Oregon and Washington—to identify strengths and weaknesses of the transportation-land use-climate policy framework in each state, and to find opportunities for improvement.
Rebecca Lewis and Rob Zako of the University of Oregon just released their report, Assessing State Efforts to Integrate Transportation, Land Use and Climate. 
"States have been seen as laboratories of democracy, where we ground-test the ideas that might later apply at the federal level. States should be looking to learn from each other," Lewis said. "States and cities are the ones taking action."
The four states examined in this report are progressive in adopting state-level legislation to reduce emissions of greenhouse gases (GHG) from transportation.
Since the transportation sector accounts for almost one-third of all GHG emissions in the United States, transportation planners and policymakers have the ability to take significant steps to achieve this goal.
So what have the four exemplar states been doing?
California passed the Global Warming Act in 2006, and in 2008 adopted Senate Bill 375, an innovative approach at combining regional transportation and land use planning to reduce GHG from the transportation sector.
In 2009, Maryland adopted the Greenhouse Gas Emissions Reduction Act (Senate Bill 278 and House Bill 315), and in 2013 released its comprehensive Greenhouse Gas Reduction Plan. 
Oregon in 2007 adopted state GHG reduction goals (HB3543), and in 2009 (HB2001) and 2010 (SB1059) adopted legislation requiring the state DOT to develop a Statewide Transportation Strategy for reducing GHG and also requiring or urging metropolitan areas to undertake "scenario planning" to reduce GHG from the transportation sector. 
Washington in 2007 (SB6001) and in 2008 (HB2815) adopted GHG reduction limits and total vehicle miles traveled reduction benchmarks. In 2010, Washington released a state climate action plan called Path to a Low-Carbon Economy: An Interim Plan to Address Washington's Greenhouse Gas Emissions.
Each state has its own unique administrative structure, and there is variation from state to state in how metropolitan planning organizations (MPOs) derive their authority. However, there are important elements of these policies, programs and practices that can be transferred to other states.
Download the final report to read about these programs in more detail.
One of the biggest challenges in every jurisdiction is keeping the momentum going. The level of emphasis on climate-focused policies and programs has often dropped as different governments and legislatures have come into office.
"Policies need to be institutionalized and protected so they don't succumb to short-term political action," Lewis said.
How can policymakers gain citizen buy-in for a sustained effort?
For one thing, the narrative around reducing GHG doesn't always resonate with the general public. 
Lewis and Zako found that more support can be built around climate programs by talking about the "co-benefits," such as lower energy costs, a stronger local economy, better public health and more livable neighborhoods.
To ensure that these goals don't disappear into a web of government agencies with overlapping responsibilities, researchers recommend finding ways to "connect the dots" from goals to plans to actions to results.
This approach relies on establishing a clear feedback loop between goals, implementation and evaluation.
Herein lies a possibility for further work: University of Oregon researchers are continuously trying to strengthen the connection between livability goals and transportation spending.
They recommend developing a SMART framework – Specific, Measurable, Actionable, Realistic and Time-bound – to better track the relationship between goals, efforts and results.
The project was co-sponsored by NITC and the University of Oregon, in collaboration with the Department of Land Conservation and Development, Oregon DOT, 1000 Friends of Oregon and the Oregon Environmental Council.
For more information about this research, visit the project page or download the report. 
Share this: