Tools and Techniques for Teaching Collaborative Regional Planning
Posted on March 12, 2018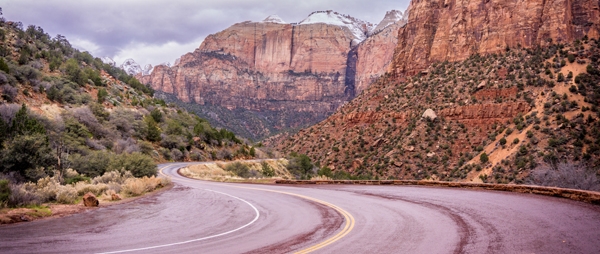 Learn more about this education project by viewing the Executive Summary and the full Final Report on the Project Overview page. Hear firsthand from the investigators by registering for the upcoming April 26 webinar.
---
A newly published NITC education project offers tools for teaching collaborative regional planning in communities close to national parks and other natural attractions.
Referred to as Gateway and Natural Amenity Region (GNAR) communities, these unique places have their own set of challenges and opportunities. They are often located near small towns or rural areas with limited transportation networks, but  due to the periodic influx of visitors, can experience "big city problems" like congestion and sprawl.
Related Research: Mount Mazama Ash Offers Sustainable Solution for ADA Accessibility on Unpaved Trails
Danya Rumore of the University of Utah, the lead investigator of the project, will host a free webinar on April 26, 2018 to share the range of tools and resources aimed at training planners to work in these communities. These specific strategies will inform planners at both university and professional levels.
The transportation, land use, and sustainability challenges of GNAR communities can only be effectively addressed through regional planning collaboration. It takes a certain familiarity with the issues to understand and address the needs of GNAR communities, and this project seeks to make that knowledge available to planners who work in these communities. To that end, all of the resources and tools developed via this project will be made freely available online. The project team is in the process of launching an online toolkit for GNAR communities, and those who register for the April webinar will be notified when the website is live (Summer 2018).
To learn more about this and other NITC research and education projects, sign up for our newsletter.
RELATED PROJECTS
The National Institute for Transportation and Communities (NITC), one of five U.S. Department of Transportation national university transportation centers, is a program of the Transportation Research and Education Center (TREC) at Portland State University. The NITC program is a Portland State-led partnership with the University of Oregon, Oregon Institute of Technology, University of Utah and new partners University of Arizona and University of Texas at Arlington. We pursue our theme — improving mobility of people and goods to build strong communities — through research, education and technology transfer.
Share this: