Firsthand Data Collection: Students Get Behind the Wheel of Vehicle Dynamics
Posted on March 14, 2018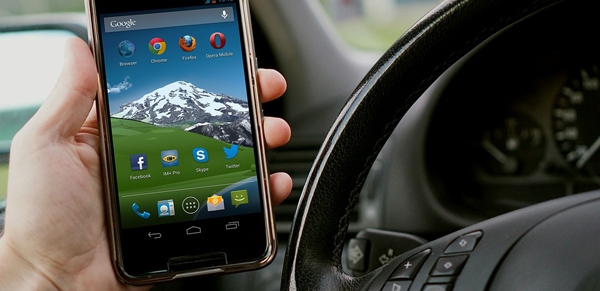 Principal Investigator
:
Roger Lindgren
, Oregon Institute of Technology
Learn more about this education project by viewing the Executive Summary and the full Final Report on the Project Overview page. Hear firsthand from the principal investigator by tuning in for the June webinar.
---
Vehicle operating dynamics data have a fundamental impact on the design of roadways, but collecting this type of data is not part of your typical college curriculum. 
Instead, engineering students are handed a textbook, leaving them without a firsthand experience of how accelerations and decelerations "feel" to the driver, the ultimate consumer of their designs.
Seeking to change this norm, Roger Lindgren and C.J. Riley, civil engineering professors at the Oregon Institute of Technology, undertook a NITC education project to incorporate more real-world data collection and analysis into transportation courses.
The instructional modules they developed are replicable and can be used in any university course.
Lindgren and Riley believe collecting data in the field will help undergraduates gain a firmer understanding of the relationships between their designs and the "real" world.
Using their smartphones to collect the data, pairs of students—one driver and one data recorder per vehicle—drove some test curves on and near the Oregon Tech campus. They then processed the vehicle acceleration/deceleration readings they had gathered and evaluated their results in comparison to values used in city, county, state and federal roadway design manuals.
A total of four modules were developed for collecting lateral acceleration and longitudinal deceleration data. Oregon Tech graduate students were instrumental in the development and troubleshooting of how to teach undergraduates to:
collect data,
determine the recommended advisory speeds for horizontal curves, and
calculate and evaluate the recommended stopping sight distance.
We'll be hosting a webinar June 11 in which Lindgren will walk participants through the development and application of these modules. 
To learn more about this and other NITC education projects, sign up for our newsletter.
RELATED RESEARCH
The National Institute for Transportation and Communities (NITC), one of five U.S. Department of Transportation national university transportation centers, is a program of the Transportation Research and Education Center (TREC) at Portland State University. The NITC program is a Portland State-led partnership with the University of Oregon, Oregon Institute of Technology, University of Utah and new partners University of Arizona and University of Texas at Arlington. We pursue our theme — improving mobility of people and goods to build strong communities — through research, education and technology transfer.
Share this: