Transformative Transportation Survey Methods: Enhancing Household Transportation Survey Methods
Posted on August 5, 2021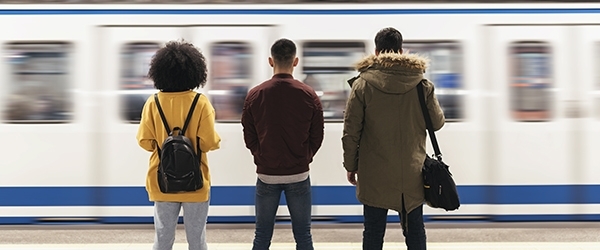 "Transformative Transportation Survey Methods: Enhancing Household Transportation Survey Methods for Hard-To-Reach Populations," is a new article published in the September 2021 issue of Transportation Research Part D. It was co-authored by Amy Lubitow, a sociology faculty member at Portland State University, Erika Carpenter, a sociology graduate student, and Julius McGee, a faculty member in urban studies and planning.
The study explores the challenges that hard-to-reach populations face in completing household activity surveys. Researchers drew on qualitative data from hard-to-reach populations regarding the limits of the Oregon Household Activity Survey and found evidence that the survey methods lack social, cultural, and linguistic applicability for Black, Indigenous and other people of color, as well as low-income populations. The authors argue that Oregon's household travel survey prioritizes certain ways of understanding and experiencing mobility that are, by default, exclusionary. The article concludes in sharing insights regarding how transportation professionals might improve data collection efforts. Broader efforts for transportation equity (and ultimately towards transportation justice) cannot be achieved when the data used to inform transportation planning fails to accurately reflect all populations.
The paper draws on findings from a NITC research project led by Lubitow: Advancing Transportation Equity through Inclusive Travel Survey Data Methods. 
Photo by santypan/iStock
The National Institute for Transportation and Communities (NITC) is one of seven U.S. Department of Transportation national university transportation centers. NITC is a program of the Transportation Research and Education Center (TREC) at Portland State University. This PSU-led research partnership also includes the Oregon Institute of Technology, University of Arizona, University of Oregon, University of Texas at Arlington and University of Utah. We pursue our theme — improving mobility of people and goods to build strong communities — through research, education and technology transfer.
Share this: