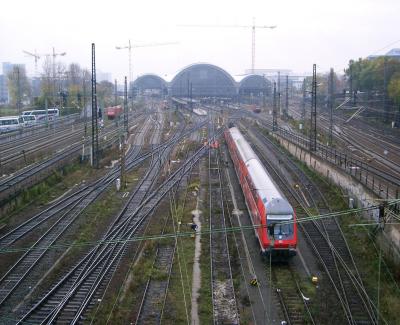 DATE:
Thursday, February 19, 2015,

10:00am

to

11:00am

PST
SPEAKERS:
Joanna P. Ganning, Ph.D., University of Utah
For fifteen years, scholars have claimed that accessibility-based transportation planning is at the brink of becoming a new paradigm. In contrast with traditional mobility-based planning methods, which focus on the cost of transportation per mile, accessibility-based planning methods place more importance on people's ability to reach various destinations and their access to transit systems. Its use may trail behind traditional planning methods nationally, due to vague definitions, momentum of traditional performance measures, and other factors. However, this webinar argues that accessibility-based planning is demonstrably necessary in shrinking cities across the U.S., and especially among minority populations in those cities.
As shrinking cities' need for accessibility-based planning is distinct, the challenges to accomplishing it are also distinct and rather severe. Again, this is especially true when planning for minority populations, for whom there is often a level of mistrust in the policy process itself which must be overcome. After presenting evidence of both the especial need for and the challenges inherent in accessibility-based planning in shrinking cities (and especially among minority populations), this presentation proposes potential strategies for implementation and for applying this method in those scenarios in which it is most needed.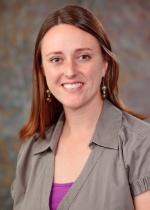 Dr. Joanna P. Ganning joined the University of Utah in 2013, serving as the Executive Director of the Metropolitan Research Center and as an Assistant Professor in City and Metropolitan Planning. Her research focuses quantitatively on place-based economic development planning, natural resource management, and the interface between the two. Having grown up in West Virginia, Dr. Ganning entered the planning field with a keen interest in studying rural and regional economic development. After having lived in Phoenix, Paris, Washington, D.C., and St. Louis (where she served on the faculty of Saint Louis University), her research has evolved to address various types of places and spatial scales. Recent projects aim to provide data-driven analyses of potential responses to issues of vacancy, disinvestment, and redevelopment, and to understand the demographic and economic mechanisms at play in shrinking cities. Dr. Ganning's research has been funded by various organizations and agencies, including the Rural Sociological Society, the Department of Housing and Urban Development, the National Endowment for the Arts, and the National Institute for Transportation and Communities. Dr. Ganning earned a Ph.D. in Regional Planning at the University of Illinois Urbana-Champaign. She holds a Masters degree in Urban and Regional Planning from Virginia Tech and a BS in Environmental Resource Management from Penn State University.
Watch video
View slides