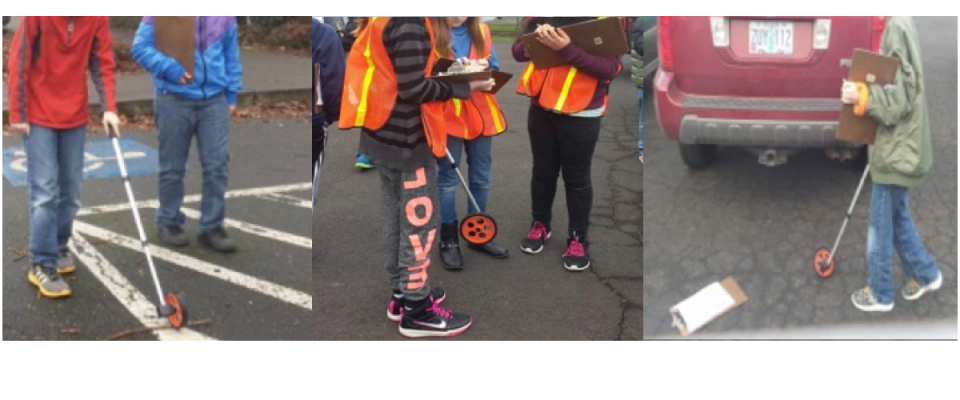 DATE:
Tuesday, May 24, 2016,

10:00am

to

11:00am

PDT
SPEAKERS:
Carol Biskupic Knight, Portland State University Center for Science Education
View slides
If you would like to receive continuing education credits such as PDH or CM, please make sure to complete this evaluation form once you've watched the entire video so that we have a record of your attendance.
Watch video:
Investigations in Transportation was an elementary school partnership and curriculum development project, engaging STEM professionals in school-based design projects.
Fifth-grade students in two Oregon communities teamed up with transportation professionals from ODOT to redesign their school parking lots, resulting in better traffic flow and increased capacity. The immersive learning experience received overwhelmingly positive feedback from students, teachers and administrators.
This webinar will demonstrate how the Portland Metro STEM Partnership was facilitated to bring transportation education into elementary school classrooms, offering students unparalleled access to STEM professionals working in their communities and to real-world applications of engineering principles.
Key learning takeaways include:
A set of protocols for transportation professionals to engage with elementary school teachers to support a practical education program that contributes to the development of a strong transportation workforce.
Guidance for incorporating the content and practice standards outlined by the Common Core State Standards-Mathematics and Next Generation Science Standards.
Strategies for creating instructional units that will provide students with rich, engaging learning opportunities set in the context of real-world problems of sustainability, health and safety.