Our Pooled Fund program offers a process by which cities, counties, MPOs and other regional or local agencies can pool relatively small pots of research dollars to then leverage NITC matched funds for a single, collaborative project.
POOLED FUND PROJECTS FUNDED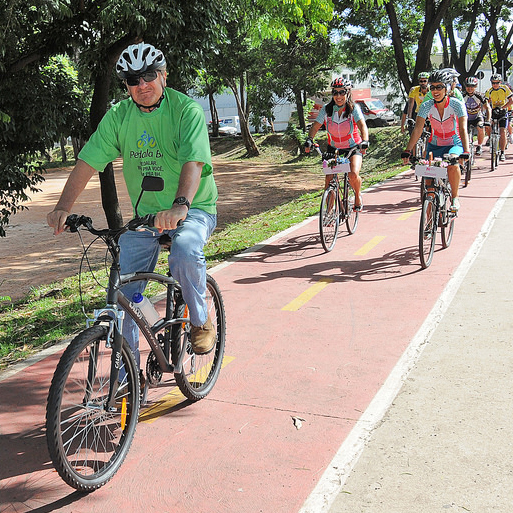 Active transport modes such as bicycling are associated with many advantages including lower congestion and emission levels and improvement in personal health. Many cities are interested in increasing bicycle activity to take advantage of these benefits. This project will conduct research that explores how to combine data from different sources to establish bicycle volumes. Using the research output, cities will be better equipped to determine bicycle traffic and to evaluate their efforts.
---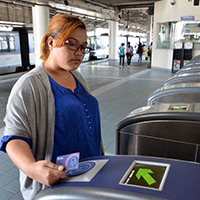 Transit agencies are modernizing their fare collection systems in an effort to reduce the expense of collecting cash and increase operating efficiency. Yet, the equity implications for people who may be excluded or greatly inconvenienced by paying for transit through non-cash based collection technologies are not well understood. This project will address these equity concerns and will identify technology or solutions 'gaps' that need to be implemented to effectively address users excluded by automated "cashless" payment solutions and the equity groups.
---
Protected bike lanes are becoming increasingly common around the United States, yet there is little guidance for how to extend the protected lanes through one of their most dangerous links: the intersection. Led by Chris Monsere and Nathan McNeil of Portland State University in collaboration with Toole Design Group, this project offers contextual guidance for designing intersections that are comfortable for cyclists.
Learn about that guidance in an article published in Transportation Research Record: User-Rated Comfort and Preference of Separated Bike Lane Intersection Designs
In February 2019 the final report was published; learn more about the finished project: Biking Safely Through the Intersection: Guidance for Protected Bike Lanes
---
Robust bicycle and pedestrian data on a national scale would serve numerous purposes. In order to organize and promote the collection of nonmotorized traffic data, a team of transportation professionals and computer scientists has created a national nonmotorized traffic count archive called Bike-Ped Portal. This archive enables data sharing by centralizing both continuous and short-duration traffic counts in an online archive.
Learn more about BikePed Portal dashboard and accessing and archiving count data.
---
This NITC grant is part of the University Transportation Center program, funded by the U.S. Department of Transportation, and is a partnership between Portland State University (PSU), the Oregon Institute of Technology (Oregon Tech), University of Arizona (UA), University of Oregon (UO), University of Utah (UU), and University of Texas at Arlington (UTA).