Complete Streets training workshop held at Oregon Tech
Posted on May 23, 2016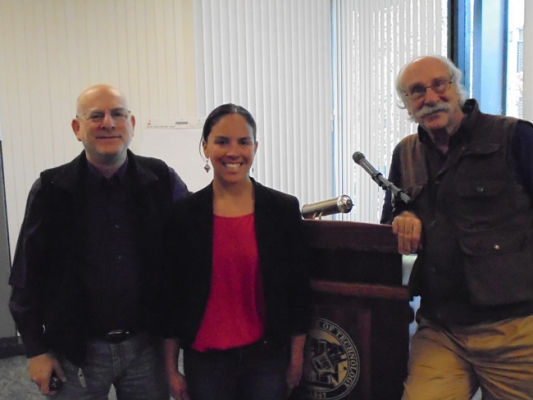 A technical training workshop for walkable and livable neighborhoods was held at the Oregon Institute of Technology on Friday, 13.
The "Streets For All People" workshop was offered in partnership with the Oregon Institute of Technology Civil Engineering Department and the National Institute for Transportation and Communities (NITC).
Paul Zykofsky of the Local Government Commission's in Sacramento, California facilitated the training. He also directs programs related to land use and transportation planning, community design, and health and the built environment.
Samantha Thomas and Dan Burden of the Blue Zones Project, who also facilitated training at Oregon Tech, were in Eugene for the Build Healthy Neighborhoods Workshops, May 12-15, 2016. These workshops were designed to demonstrate how all people can play a role in making neighborhoods more walkable and livable for all users, ages, and abilities.
The Blue Zones Project is a community well-being improvement initiative designed to make healthy choices easier through permanent changes to environment, policy, and social networks.
Share this: