Summer Transportation Institute offers high school girls inside look at Portland transportation system
Posted on May 31, 2016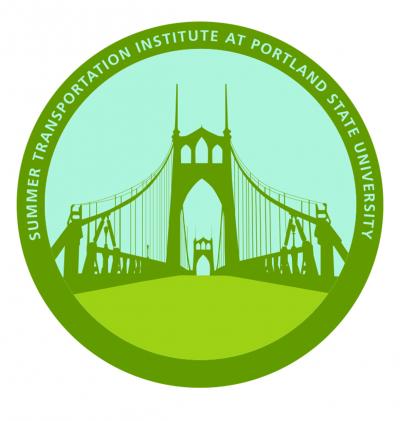 TREC is offering a free summer program for high school girls who are interested in transportation studies.
The Summer Transportation Institute will run from July 11–22, 2016.
It is part of a national initiative funded by the FHWA to address the need of a diverse workforce in the 21st century.
The two-week intensive summer day camp will consist of classroom instruction in the mornings and field tours in the afternoons.
Field tours will offer a behind-the-scenes look at the agencies and systems that operate in Portland, and the classroom sessions will provide an understanding of the tools that transportation professionals use to achieve community goals.
Students will gain the skills necessary to solve complex transportation problems and make real change in their communities, as well as a firsthand look at how the Portland transportation universe functions.
In addition, the course will have a focus on social justice, with an examination of how to increase transportation availability and service to traditionally underserved communities.
The course administrator, Sarah Dougher, is an American singer-songwriter, author, and teacher based in Portland, Oregon. TREC is fortunate to have her skills and experience focused on this one-of-a-kind program.
Check out Bike Portland's coverage of this unique opportunity here.
The course is designed to promote awareness of science, technology, engineering and math (STEM) educational and career opportunities. Minority or underrepresented students are encouraged to apply. 
The program is open to any girl entering the 9th, 10th, 11th or 12th grade for the 2016–2017 academic year, who has completed algebra or is qualified for enrollment in algebra for the coming term, and has a minimum of a 2.0 grade point average on a 4.0 scale.
Applications will be accepted until the Institute is full.
The application forms are available on the program web page.
Share this: