NITC Dissertation Fellow Works to Improve Urban Crash Data Analysis
Posted on February 8, 2023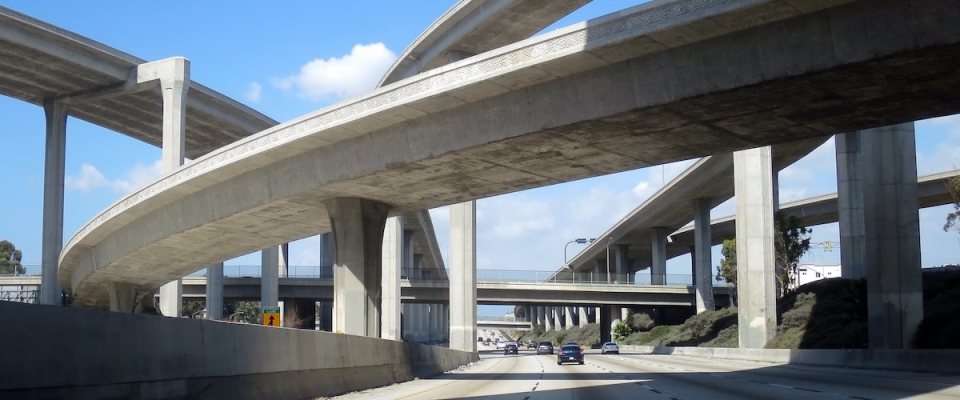 The National Institute for Transportation and Communities (NITC) is proud to introduce a new Dissertation Fellow, Farzin Maniei of the University of Texas at Arlington, and his doctoral research project: Unsupervised Approach to Investigate Urban Traffic Crashes Based on Crash Unit, Crash Severity, and Manner of Collision.
"Knowing that there has not been a day without a fatality on Texas roadway since November 7th, 2000, I have been encouraged to focus my dissertation on traffic safety analysis and traffic crash prediction models to mitigate the socioeconomic burden of traffic crashes. Typically, traffic crashes have been investigated using one or two of three major traffic crash characteristics: number of vehicles involved in the crash (crash units), manner of collision (crash type), and crash severity. Leaving out any of these characteristics may negatively affect our understanding of traffic crash patterns. My dissertation aims to investigate the pattern of traffic crashes across highways and freeways by including all three major traffic characteristics simultaneously. The study attempts to capture various groups of traffic crashes, identify their corresponding hotspots, and understand their associated contributing factors. The study will propose an advanced data-driven tool for decision-making using artificial intelligence. Also, the method provides an automated, scalable process to handle ever-growing data volume. It benefits local authorities by providing a tool to constantly reevaluate the pattern of traffic crashes across highways/freeways within their jurisdictions and thoroughly take appropriate measures to reduce the likelihood of collisions. In addition, the approach can be applied during the design phase of existing highways/ freeways expansion to improve the designs from a safety perspective," Maniei said.
Both crash frequency analysis and real-time crash prediction models typically divide a highway into segments with a constant length for data aggregation. Despite the significant impact of the segment length, as shown in several previous traffic safety studies, no standard approach exists for determining a recommended segment length for crash data aggregation. Maniei's dissertation aims to establish a methodology for determining a recommended fragment size, which will benefit future crash frequency analysis and crash prediction models.
Farzin Maniei, University of Texas at Arlington
Connect with Farzin on LinkedIn
.
The National Institute for Transportation and Communities (NITC) is one of seven U.S. Department of Transportation national university transportation centers. NITC is a program of the Transportation Research and Education Center (TREC) at Portland State University. This PSU-led research partnership also includes the Oregon Institute of Technology, University of Arizona, University of Oregon, University of Texas at Arlington and University of Utah. We pursue our theme — improving mobility of people and goods to build strong communities — through research, education and technology transfer. 
Photo by Chris Linnett on Unsplash

Share this: