Can Shared Mobility Reduce Transportation Disadvantage Among Survivors Of Intimate Partner Violence?
Posted on February 6, 2023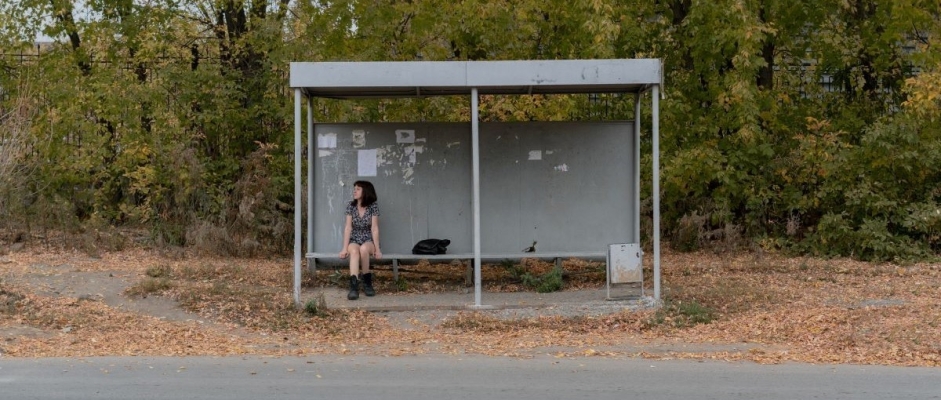 Survivors of intimate partner violence (IPV) experience transportation disadvantages, sometimes due to financial constraints caused by their abusive partners, which can keep them from accessing essential resources. Sarah Leat of the University of Memphis School of Social Work has published an article in the December 2022 Journal of Transport & Health examining how shared mobility services could help fill this transportation gap. Leat, who earned her PhD from the University of Texas at Arlington (UTA), began researching transportation challenges among IPV survivors when she was a National Institute for Transportation & Communities (NITC) Dissertation Fellow at UTA.
The Transport & Health article, "Exploring the feasibility of shared mobility services for reducing transportation disadvantage among survivors of intimate partner violence," is related to Leat's doctoral research project, "Identifying and Measuring Transportation Challenges for Survivors in Intimate Partner Violence Shelters."
Highlights from the article include:
Sheltered survivors of intimate partner violence often lack the financial means to afford personal modes of transportation.
Shared mobility services may be viable solutions for survivors of intimate partner violence who reside in shelters.
Partnerships between ride-hail and car-share providers and community-based shelters could increase the mobility of shelter residents.
According to the research, shared mobility services like ridesource and car-share programs may be a feasible solution to transportation barriers for survivors to access needed resources like employment and healthcare.
This study presented scenarios to providers who work with IPV shelter residents to determine if having access to an on-demand ridesource and car-share service would mitigate survivors' transportation challenges. Ten participants were interviewed using scenario planning and an accompanying semi-structured interview guide. Participants were presented with two scenarios:
Imagine if there was a ridesource service which operated at the shelter;
Imagine if there was a car-share service placed at the shelter.
Participants agreed that with the proper policies in place, ridesource and car-share services could greatly aid survivors in getting the transportation they need to regain their independence both socially and economically.
Exploring the potential for shared mobility services to be a viable transportation solution can aid social service providers, city planners, and shared mobility companies in understanding how to use the services to benefit not only survivors of IPV, but also other members within communities who may experience transportation disadvantage.
Read more about the original study: Identifying and Measuring Transportation Challenges for Survivors in Intimate Partner Violence Shelters.
Also, check out a topically related NITC project: The Impact of Ride Hail Services on the Accessibility of Nonprofit Services.
Photo by Penderev/iStock
The National Institute for Transportation and Communities (NITC) is one of seven U.S. Department of Transportation national university transportation centers. NITC is a program of the Transportation Research and Education Center (TREC) at Portland State University. This PSU-led research partnership also includes the Oregon Institute of Technology, University of Arizona, University of Oregon, University of Texas at Arlington and University of Utah. We pursue our theme — improving mobility of people and goods to build strong communities — through research, education and technology transfer.
Share this: