NITC scholar Miranda Barrus receives 2016 WTS national scholarship
Posted on March 22, 2016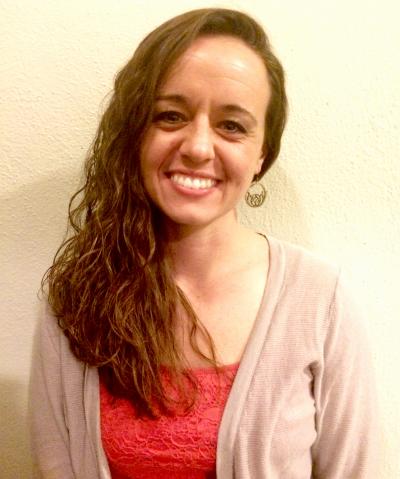 Miranda Barrus, a NITC scholar and student at the Oregon Institute of Technology, has been awarded a 2016 national WTS scholarship.
Barrus is the recipient of the WTS CH2M Hill Partnership Scholarship, an award granted to students on a transportation career track who demonstrate outstanding skills and academic record.
She has also been awarded WTS Portland chapter scholarships for the last two years, the 2015 WTS Portland Gail Achterman Leadership Graduate Scholarship and the 2014 Sharon D. Banks Undergraduate Scholarship.
Barrus' interest in structures initially led her into studying civil engineering. But after taking many transportation electives, versatile internships, and the influence of many mentors along the way, she realized transportation was her true passion. 
Intrigued by transportation innovations, planning, design, and construction, Barrus wants to be an engineer that is challenged to make transportation improvements to a community. 
Barrus has had experience working for the Portland Bureau of Transportation, OBEC Consulting Engineers and the Washington State Department of Transportation. Last spring she passed the Fundamentals of Engineering exam, earned her Engineer-in-Training certificate and is now enrolled in Oregon Tech's graduate program. 
Her graduate project aims to improve the safety of drivers and wildlife on major highways while restoring the environment by designing a wildlife overcrossing. She plans to complete a design and report of this bridge for future use by the Oregon Department of Transportation. 
In 2015 Barrus traveled with two fellow WTS Portland chapter scholarship winners to the 2015 WTS International Conference in Chicago.
Barrus and other WTS national scholarship recipients will be recognized at an awards banquet on May 19 during the 2016 WTS Annual Conference in Austin, Texas.
Barrus has served as vice president of Oregon Tech's student chapter of ITE, the Institute of Transportation Engineers. She also won a scholarship for the 2014-2015 school year from the Structural Engineers Association of Oregon Scholarship Foundation. She was selected for her leadership, participation in activities, and outstanding performance in engineering.
Share this: