OTREC faculty, students featured in 37 sessions at TRB annual meeting
Posted on January 19, 2011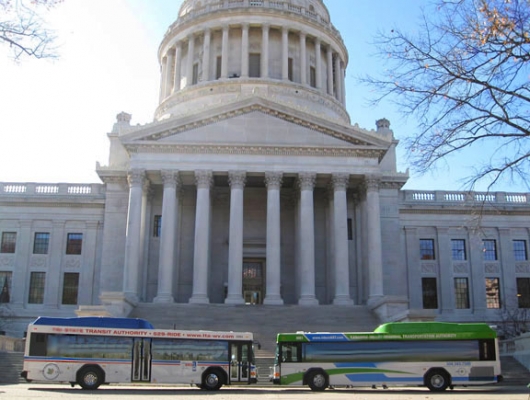 Faculty and students from OTREC universities will be featured at more than 35 sessions at the Transportation Research Board's annual meeting Jan. 23 to 27 in Washington D.C. The meeting offers a forum to show OTREC's research and programs to approximately 10,000 transportation professionals representing various disciplines and countries. Download OTREC's guide to TRB.
Among these sessions, a highlight is the presentation of work that has emerged from OTREC's collaborations with other members of the Region X Consortium, which includes the Departments of Transportation and University Transportation Centers from Alaska, Idaho, Oregon, Washington and Montana. This year, two poster presentations stem from a Region X-sponsored project: Climate Change Impact Assessment for Surface Transportation in the Pacific Northwest and Alaska The project addresses the potential impacts of climate change, and associated opportunities for adaptation, throughout the region.
"Most plans for the region deal with mitigation, that is, the amount of carbon going into the atmosphere from transportation," said John MacArthur, the project's principal investigator and a presenting author of two papers at the TRB meeting. "Few (agencies) have dealt with adaptation to climate change in their planning."
One of the two papers submitted for TRB describes the state of climate planning in the region. An increase in flooding, landslides, wildfires and other changes can stress the transportation system. "The question is, 'Are we going to see more of these events?'" MacArthur said. "And if so, how do we plan better to design our transportation system?" Agencies need better data and coordination within the region to deal with climate challenges, the first paper concluded.
The second paper uses Portland as a case study to demonstrate using geographic information systems (GIS) to identify vulnerable infrastructure, such as bridges and culverts. Once agencies adopt a GIS model to take stock of their vulnerabilities, they can better prioritize responses to climate change.
Another presentation at TRB looks at innovative approaches to educating transportation engineers. OTREC researcher Ashley Haire will discuss an activity-based learning model developed as part of the Region X Transportation Consortium. Portland State University Assistant professor Christopher Monsere implemented the model in the fall 2010 term for his Introduction to Transportation Engineering Research Methods course.
Students were given real-world data sets and told to work together to solve problems while in class. In one example, students pored through regional transit data to see whether buses were more likely to deviate from their schedule as they got into town or on the outskirts of the metro area. In another, they examined data to determine what factors influence the time it takes cyclists to cross an intersection.
"Instead of spending all the time in lecture and then giving a bunch of homework sets, this puts the impetus on students to solve problems creatively using the data," Haire said. "There was a lot of collaboration between students to work through the sticky spots."
For a full schedule of these presentations and all activities of transportation faculty and students from OTREC universities, click here.
Share this: