Tales from TRB: L.A. gets moving
Posted on January 25, 2011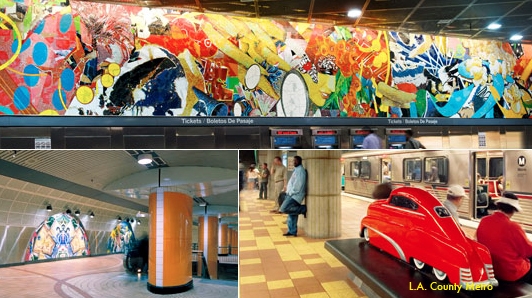 Tuesday, Jan. 25 dispatch from the Transportation Research Board annual meeting:
Sometimes even stimulus needs a little stimulus. That was certainly true in Los Angeles County, faced with a backlog of transportation needs.
Doug Failing, chief planner with the Los Angeles County Metropolitan Transportation Authority, or Metro, spoke at a session at the Transportation Research Board's annual meeting titled "How the implementation of ARRA-TIGER projects was accelerated: a tale of four cities."
The Los Angeles tale is one of good fortune and good timing. As talk of a federal stimulus package was heating up, the county passed Measure R in November 2008. The sales tax measure would commit a projected $40 billion to transportation projects over the next 30 years.
The federal stimulus project gave that effort a boost when it passed in early 2009. Metro then took a further step, Failing said: the agency would speed up 12 key mass-transit projects to be completed within 10 years instead of 30.
Transportation-system investments have gone a long way toward moving people more efficiently in an area known for its gridlock. Once the worst metro area in the country in terms of hours spent in traffic, that number has declined over the last decade, with other cities taking over that dubious distinction, Failing said. 
That's largely thanks to infrastructure improvements, he said, and with more on the horizon, the situation stands to get even better.
Share this: