Rethinking transit-oriented development
Posted on January 10, 2014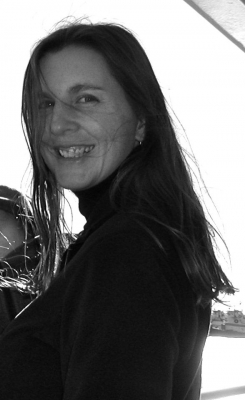 Note: In advance of the Transportation Research Board's annual meeting, the biggest forum on the transportation research calendar, OTREC.us is profiling some of the researchers who will present their work.
In transit-oriented development, planners typically focus on the neighborhood within a quarter of a mile of a transit stop.
Housing and commercial developments within this "walkable zone" are thought to be the ones primarily affected by, or dependent on, the transit stop.
New research from the University of Utah expands the traditional one-quarter-mile distance away from transit stops to a broader radius of about one and one-quarter mile from a stop.
The project's principal investigator, Susan Petheram, led a team of researchers who used the Salt Lake County assessor's database to analyze property values surrounding light rail stops. Petheram is a NITC doctoral dissertation fellow and the research stems from her dissertation.
"We were seeing a certain negative impact [on property values] right around the core station area for single family homes," Petheram said. Slightly farther out from the station, but still in walkable proximity, property values rose.
Since the project focuses on light rail, rather than bus transit, there is some negative effect of being too close to the line, with the noise and the industrial nature of the line. Residents with a choice seemed to prefer still being nearby but in more of a residential neighborhood setting.
Property values were highest, especially for single-family homes, within a mile and a quarter range from the light rail stop. Any closer or farther away, values dipped.
"The target audience is just looking at transit-oriented development planning, when making land use and policy decisions, making sure it's not just that first quater to half mile that's being addressed but also those transit-supportive neighborhoods that are within that half mile to 1.5 mile range. And thinking about how you address access and parking ratios."
Petheram presents her work at 4:15 p.m., Eastern time, Tuesday, Jan. 14 at the Washington Hilton. Her paper is titled: "Beyond Transit-Oriented Development: Establishing Upper Bounds of Transit-Supportive Neighborhoods," is available here:
http://otrec.us/files/Petheram.pdf
The TRB annual meeting runs Jan. 12-16 in Washington, D.C. For more information in OTREC's participation, and to read other profiles in this series, click on the banner below:
Share this: