WTS scholars attended annual conference in Austin
Posted on June 20, 2016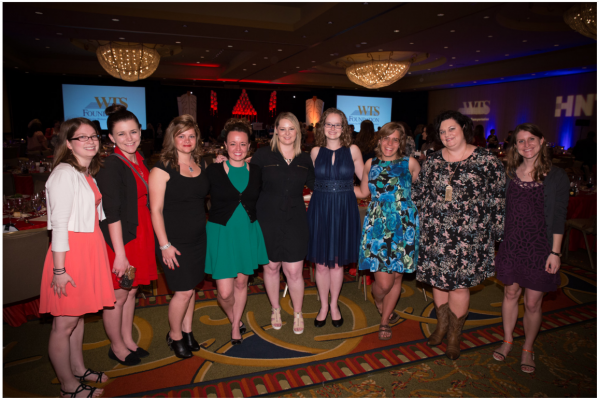 Miranda Barrus and Danit Hubbell have had quite a year.
With support from the NITC program, after being awarded WTS Portland Chapter Scholarships last December, the two Oregon Tech students traveled to the annual WTS conference in Austin May 18–20.
"It is always encouraging to be in the presence of hundreds of women in the engineering industry when it is often seen as a male dominant field," Barrus said. "While the entire conference was beneficial, the highlights for me were hearing the presentations by Lilly Ledbetter and her fair pay act, and by Jacy Good and Steve Johnson advocating against distracted driving. Both stories had an intense impact on me personally." Barrus was also the 2016 recipient of the WTS CH2M Hill Partnership Scholarship and the 2014 recipient of the Sharon D. Banks Undergraduate Scholarship.
Last year, Barrus and Hubbell traveled to Chicago for the 2015 International WTS Conference, making this their second year to experience the annual gathering.
"I would say the conference was a huge success. I networked and met other women in varying fields of transportation from all over the nation, I learned a lot of new concepts at the technical sessions, and I explored and experienced Austin, Texas. It was really empowering to be around so many influential women in the transportation industry. I am so inspired by the ambition and tenacity that a lot of these women have," Hubbell said. She was also awarded an Oregon Tech Douglas P. Daniels/Coral Sales Company Scholarship last December.
Both Barrus and Hubbell have a strong interest in transportation engineering. They have each completed multiple transportation-related internships through CECOP and are active members of Oregon Tech's Institute of Transportation Engineers (ITE) Student Chapter. NITC is proud to support the education and career development of two such promising transportation students.
Share this: