Community Perspectives on How Decentralizing an Emergency Shelter Influences Transportation Needs
Posted on November 8, 2022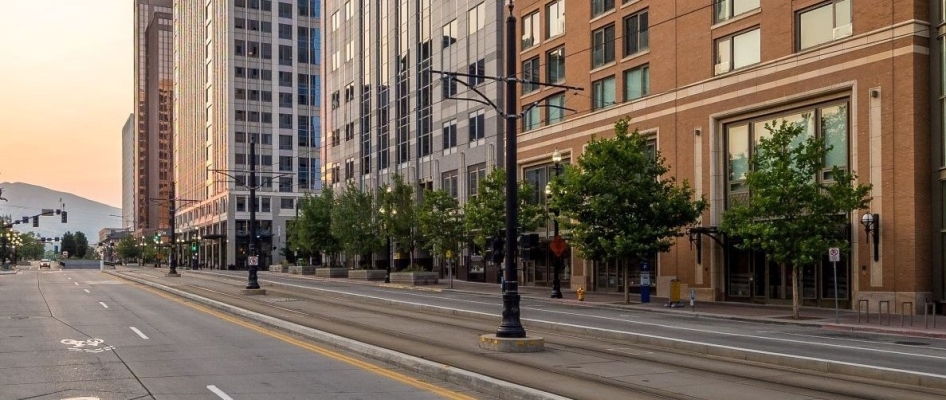 How can relocating homeless services away from a downtown center change transportation patterns for people experiencing homelessness? Researchers Sarah Canham, Jeff Rose, Shannon Jones, Alannah Clay and Ivis Garcia of the University of Utah (UU) have published an article in the September 2022 issue of Health & Social Care in the Community.
The article, "Community perspectives on how decentralising an emergency shelter influences transportation needs and use for persons experiencing homelessness," offers evidence to support the need for no-cost transportation options for persons experiencing homelessness.
The findings draw on the ongoing project Understanding the Impact of Decentralizing Homeless Services on Transportation and Mobility in Salt Lake County, funded by the National Institute for Transportation and Communities (NITC).
Despite steady increases in homelessness in the U.S., only recently has research on transportation needs for persons experiencing homelessness been the focus of research endeavours. To fill this gap in the literature, the research team conducted a qualitative study in which 24 professionals working in planning, transportation, local government, and the homelessness services sector were engaged in in-depth, semi-structured interviews.
Transportation is a key component for the ability of persons experiencing homelessness to access basic goods and services. This paper demonstrates that disbursement of homeless services places the burden of transportation and mobility on persons experiencing homelessness who need to access health and social services. The paper also provides information about transportation barriers to health and social care for persons experiencing homelessness, including cost of transportation, confusion over how to navigate transit, and distance from downtown services. Additional barriers to public transit use include cost, lack of transit connectivity, and transit driver discrimination.
Photo by aoldman/iStock
The National Institute for Transportation and Communities (NITC) is one of seven U.S. Department of Transportation national university transportation centers. NITC is a program of the Transportation Research and Education Center (TREC) at Portland State University. This PSU-led research partnership also includes the Oregon Institute of Technology, University of Arizona, University of Oregon, University of Texas at Arlington and University of Utah. We pursue our theme — improving mobility of people and goods to build strong communities — through research, education and technology transfer.
Share this: