Harassment of Low-Income Women on Transit: A Photovoice Project in Oregon and Utah
Posted on November 8, 2022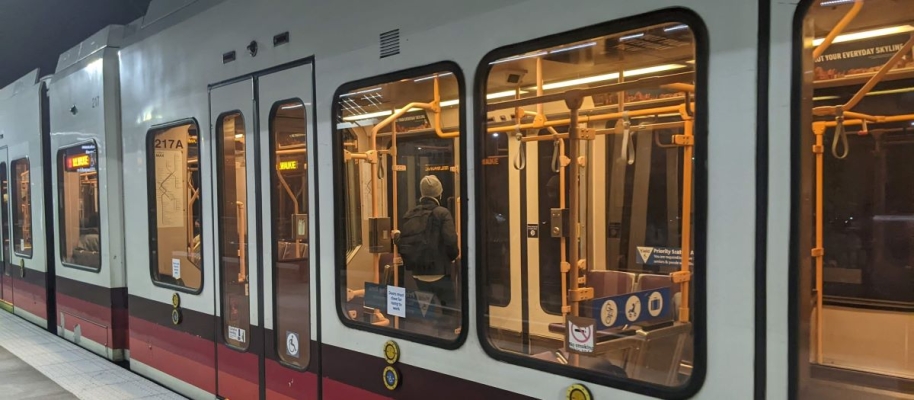 Researchers Ivis Garcia, Sadika Maheruma Khan, and Kevin Fagundo-Ojeda of the University of Utah with Miriam Abelson and Nicholas Puczkowskyj of Portland State University have published a new article in the November 2022 issue of Transportation Research Part D: Transport and Environment.
Scholarship on gendered mobilities has shown that women experience transit differently than men do, particularly regarding personal safety. The article, "Harassment of low-income women on transit: A photovoice project in Oregon and Utah," makes a unique contribution to this body of literature because it shows that women feel targeted also based on their racial or ethnic identity and not only their gender. The article discusses women's actions every day to increase their sense of safety.
Research has shown that low-income women who are transit-dependent experience unique disadvantages while riding, waiting, or trying to access public transit. In response to harassment, women might increase car dependency, which has negative environmental and public health impacts.
Given the importance of women feeling safe when using public transit to quality of life, public health, and ecological and economic sustainability, this research has implications for the planning and administration of public transit systems. Highlights from the findings include:
Past policies like redlining result in unsafe spaces today.
Truly safe spaces must account for experiences of low-income women of color.
The research participants suggest some societal and transit agency changes to improve safety, including police, monitors next to businesses, additional lighting and safety booths with phones at light rail stops.
The paper is based on the in-progress project Marginalized Populations' Access to Transit: Journeys from Home and Work to Transit, led by Marisa Zapata of Portland State University and funded by the National Institute for Transportation and Communities (NITC). The research employs a photovoice methodology which includes in-depth interviews and phone texting with 22 low-income women of color who ride transit at least a few times a month in Oregon and Utah.
The National Institute for Transportation and Communities (NITC) is one of seven U.S. Department of Transportation national university transportation centers. NITC is a program of the Transportation Research and Education Center (TREC) at Portland State University. This PSU-led research partnership also includes the Oregon Institute of Technology, University of Arizona, University of Oregon, University of Texas at Arlington and University of Utah. We pursue our theme — improving mobility of people and goods to build strong communities — through research, education and technology transfer.
Share this: