A Comprehensive Tool for Transit Performance Evaluation: Operational Efficiency and Access Equity
Posted on July 25, 2018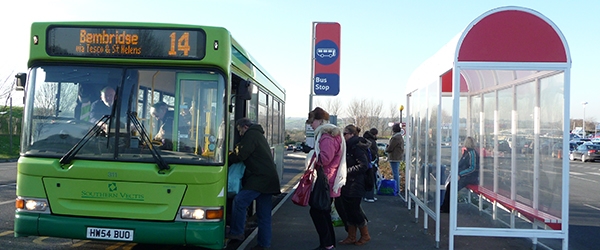 Principal Investigator
:
Ran Wei
, University of California, Riverside
Learn more about this research by viewing the Executive Summary and the full Final Report on the Project Overview page, or sign up for our September 14 half-day workshop in Portland, OR.
---
Regular assessment of public transit performance is essential. With limited funding and growing public needs, performance evaluation helps identify areas for improvement. But what, exactly, is the desired improvement that transit agencies seek?
If the answer is operational efficiency, then agencies have a clear goal: to achieve the highest ridership possible with the lowest operational costs.
If the answer is access equity, then again a clear goal emerges: to extend transit to neighborhoods with high concentrations of low-income residents and minorities, and to evaluate proposed route changes through the lens of supplying much-needed services.
The real answer, of course, is both. Historically, research has examined public transit services for achieving optimal operational efficiency and access equity separately. The interplay between the two has rarely been investigated in research or practice. 
A new tool from the National Institute for Transportation and Communities (NITC) tackles this duality, introducing techniques that can evaluate operational efficiency and equitable access holistically, providing a comprehensive assessment for transit service performance.
Ran Wei of the University of California, Riverside and Thomas Cova of the University of Utah are both GIS experts and geography professors. They teamed up with Liming Wang and Aaron Golub—Portland State University researchers with expertise in data analysis and performance measures—to develop a comprehensive framework and an open-source toolbox for evaluating the overall performance of public transit systems. 
To help planners make use of these methods, Ran Wei will lead an interactive workshop as part of the Transportation & Communities Academy on September 14th at Portland State University.
The open-source toolbox is accessible to transit planners, decision makers and the public. A manual for using the toolbox is provided as an appendix at the end of the final report.
By measuring the total performance of passenger travel modes, which are a major contributor to both national and local economies, this tool will help researchers, policymakers, and practitioners support targeted investments to improve the experience of the traveling public.
This research was funded by the National Institute for Transportation and Communities, with additional support from the Oregon Department of Transportation, TriMet, the University of Utah and Portland State University.
RELATED RESEARCH
To learn more about this and other NITC research, sign up for our monthly research newsletter.
The National Institute for Transportation and Communities (NITC), one of five U.S. Department of Transportation national university transportation centers, is a program of the Transportation Research and Education Center (TREC) at Portland State University. The NITC program is a Portland State-led partnership with the University of Oregon, Oregon Institute of Technology, University of Utah and new partners University of Arizona and University of Texas at Arlington. We pursue our theme — improving mobility of people and goods to build strong communities — through research, education and technology transfer.
Share this: