DATE:
Thursday, October 20, 2022,

11:00am

to

12:00pm

PDT
SPEAKERS:
Nathan McNeil, PSU; Keith Bartholomew, UU; Andrea Olson, UDOT; Laura Hanson, Utah GOPB; Thuy Tu, Thuy Tu Consulting
OVERVIEW
This webinar will introduce you to the concept of the Community Transportation Academy (CTA), a model which has been operating in Portland for over 30 years in the form of the Portland Traffic and Transportation (PTT) class. Now catching on in other cities, the project team recently implemented the Wasatch Transportation Academy (WTA) in Salt Lake City. The presenters also include key stakeholders (and guest lecturers) in the WTA, and the PTT instructor. The presentation will include discussions about why CTAs can be good for both community members and transportation agencies/practitioners, and how you can bring a CTA to your city.
KEY LEARNING OUTCOMES
How to make interactions between community members and transportation agencies more effective
How to increase human capital and community capacity by teaching community members how and where they can engage in transportation decision-making processes
Lessons from transportation agency leaders on why a more educated public can make agency activities work better
Details on running a community transportation academy
THE RESEARCH
This webinar is based on a study funded by the National Institute for Transportation and Communities (NITC) and conducted at Portland State Uhniversity and the University of Utah. Read more about the research: Launching the Wasatch Transportation Academy.
SPEAKERS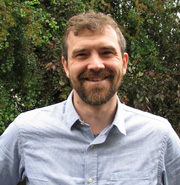 Nathan McNeil is a Research Associate at Portland State University's Transportation Research and Education Center (TREC). He conducts research on travel behavior, traffic safety, and programs to promote multimodal and equitable transportation. Nathan received a master of urban and regional planning from Portland State University and studied history at Columbia University as an undergraduate. Prior to PSU, Nathan worked for the Metropolitan Transportation Authority in New York City as a performance auditor where he evaluated capital programs and contractors.
Keith Bartholomew, University of Utah
Laura Hanson, State Planning Coordinator, Utah Governor's Office of Planning and Budget
Andrea Olson, Planning Director, Utah Department of Transportation
Thuy Tu, Thuy Tu Consulting, LLC
PROFESSIONAL DEVELOPMENT
This 60-minute webinar is eligible for 1 hour of professional development credit for AICP (see our provider summary). We provide an electronic attendance certificate for other types of certification maintenance.
LEARN MORE
Sign up for our newsletter to get updates on our events.
This webinar is hosted by the Transportation Research and Education Center (TREC) at Portland State University. The research was funded by the Summit Foundation and the National Institute for Transportation and Communities (NITC), a program of TREC and one of seven U.S. Department of Transportation national university transportation centers. The NITC program is a Portland State-led partnership with the University of Oregon, Oregon Institute of Technology, University of Utah and new partners University of Arizona and University of Texas at Arlington. We pursue our theme — improving mobility of people and goods to build strong communities — through research, education and technology transfer.