Launching the Wasatch Transportation Academy in Utah: A Community-Building Learning Model
Posted on April 15, 2022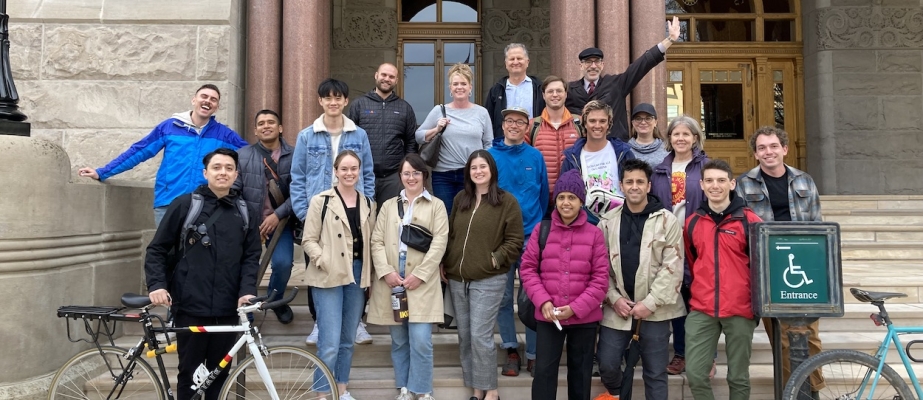 How could a free transportation class for people living in the Salt Lake City region strengthen community conversations and advocacy around local priorities in transportation policy? Researchers at Portland State University (PSU) and University of Utah (UU) explored that question by bringing a well-known learning model from Portland, Oregon to SLC.
For over 25 years, the Portland Bureau of Transportation has partnered with PSU to offer the Portland Traffic and Transportation Course – a free 10-week course designed to provide local community members the skills and knowledge to participate in transportation decisions affecting their neighborhoods. This model has proven to be a success story in public agency-university partnership in community education. Building upon a 2015 project that documented the Portland course and developed a curriculum handbook, the National Institute for Transportation and Communities (NITC) has provided more funding for a pilot community transportation class–the Wasatch Transportation Academy– in Salt Lake, City Utah. Their first class was held on January 24, 2022 (view class recordings here) and ran through March 28th.
In advance of the research report and updated curriculum handbook*, we interviewed the researchers behind the project, Nathan McNeil of PSU and Keith Bartholomew of UU, to learn more about how this learning model can be adapted to other cities and regions across the country.
*Want to be notified when resources are released for this project? Add your email address here.
---
Can you share more about the history of this transportation class in Portland and the goals?
NATHAN McNEIL: The City and Portland State have been offering this free "Transportation Academy" for over twenty-five years. There have been over 1,200 alumni. 1,200 community members in Portland who are now more knowledgeable and engaged, with each other and their neighbors, in local transportation projects and improvements. That's huge.
KEITH BARTHOLOMEW: And who are those people? Leading up to the class we interviewed stakeholders all over the Salt Lake City region, and one of recurring themes is that the vision of this class should prioritize empowering people. Providing the skills, the tools, and the opportunity for confidence for neighbors to share their understanding of transportation planning and how to influence outcomes. In a sense, it's like we are trying to train a bunch of community activists in engaging with their fellow neighbors in vocalizing and realizing their transportation needs.
NATHAN: Yes, and also how to interact with City Council members and sway decision makers. Part of that is coordinating with your neighbors to more effectively communicate those technical needs. How can you walk away from this class as a translator for your neighbors and for other people that maybe haven't sat through those lectures?
KEITH: One of the explicit outcomes of the class is to be able to convince someone. Not just how does transportation planning and engineering projects work, but how to get other people to care about your issue? How can you cultivate a commitment to seek a solution? The most important takeaway from this class is not so much a body of knowledge, but a way of thinking. How can we empower these community members to find the information they need and advocate for the change they want to see?
Why do you think it is so important for regions and universities to partner on hosting community transportation academies for the public?
KEITH: In preparing for the launch of this class, one of our interviewees emphasized that we're in a time of significant change right now. Electric vehicles, AV, e-scooters, microtransit…these technology changes are all the more exacerbated by the pandemic and climate change. It's a critical time to be engaging people on ways those changes could improve their community and their access to opportunities. With rapid increases in population growth and cost of living, this community learning model can serve as a tool to respond to those transportation challenges and perhaps provide part of the solution. It's about community building. The technical stuff on transportation you can read online, watch webinars, etc. But in a class setting you get a different kind of learning: strategizing with other people who share your interests. You can share lessons learned with each other, and experience the energy of others who are similarly motivated to make their communities better. That's not something you can achieve through a Google search.
NATHAN: There is huge value in building the networks of people that are interested in these topics in your local area, and not just between the people learning in the class. Meeting the people that are making the decisions is powerful. The class can create new relationships and offer that human connection behind transportation infrastructure and policies. The other class members can serve as a sounding board, and the class can be a place for them to test out their ideas around issues and how to engage others.
KEITH: And to see that there are ways to change City Hall, and ways to change how things are done in your neighborhood.
NATHAN: In the end we hope people walk away with the knowledge that technical aspects of transportation are accessible to them, and that behind it all are people who are doing the planning. Decisions do happen on a person to person to person level, for better or worse. And it's really hard to engage and be a part of the conversation only online.
What unique strengths do Portland State and University of Utah researchers bring to this project?
NATHAN: In 2015 I led a project evaluating the transportation academy class in Portland, and part of that project was developing a curriculum outline and handbook. And so I'm very familiar with this model of learning. There are some variations out there, but the Portland class is unique. Last year NITC offered this nifty new grant geared towards technology transfer, essentially - funding to implement the research. I got lucky when I found out Keith, who is familiar with the Portland class, had already been thinking about how he could bring this model to the Salt Lake City region! Keith has been building relationships with transportation decision-makers and planners in that area for over 23 years, and could help bring this class to reality. He was willing to step in, share those relationships and serve as lead instructor for this first class. The University of Utah was a great partner in this project, and it couldn't have worked out better.
KEITH: Well right back at you Portland! This kind of project really gets to the roots of NITC. Back when we were first trying to establish a USDOT University Transportation Center here and considering who would be a good partner - Portland and PSU were an obvious choice. Portland and Salt Lake City are more similar than we are different. People love to say there couldn't be two regions more demographically and politically diametrically opposed. But both public universities have a history of activism and play leading roles in promoting community engagement. For a community class like this to succeed, the educational institute needs to be ingrained in the urban fabric.
How do you see this class differing from Portland? What is unique about the Wasatch County region in Utah?
NATHAN: I'm sure Keith will have a totally different take on this question, but a major difference is that we envisioned this class to be regional. Bringing in people that don't necessarily live in Salt Lake City, but in the greater Wasatch Front –both in terms of content and who is present. It's also important to acknowledge that the Portland class has been going for nearly 30 years and has a long waiting list of people hoping to get in. People get a lot of value from it and recommend it to peers, and neighborhood associations regularly send people to it. Something the Portland class doesn't have to contend with is marketing, but we started from scratch in Salt Lake and had great support from local and regional transportation agencies in promoting the class. We seemed to have tapped into a bit of latent demand for this type of offering - we ended up with over 100 people expressing interest in the class, 50 applications, and an average attendance of about 30 students per class.
KEITH: There is a pretty strong current of activism in our region already. We wanted to acknowledge and leverage it with this version of the class in the Wasatch Front. Another difference is that this time it's the university that is initiating the program. University of Utah has a long history of education in public administration, including a historic program started in the 1970's for planning commissioners across the state to prepare citizens for the challenges of their volunteer jobs. Although the program is no longer active at UU, we still have that curriculum and experience to apply to this class.
Now that the first class has been piloted, what's next for this project?
NATHAN: Outside of the class itself, there are a few products we're working on to share our takeaways from the experience of launching this community learning model in the Wasatch Front. We'll be sharing a case study of the first year, and developing a five year plan of how this particular class could evolve over time. We'll also be updating the original Community Transportation Academy Curriculum Handbook I wrote back in 2015. It will address the differences of this class in a city versus one with a regional approach, as well as just the experience of having implemented one outside of Portland. What can be generalized to any location versus what might be specific to a city or region? The curriculum will also be updated to share how to address these transportation topics with a focus on equity.
The forthcoming report from "Implementing a Community Transportation Academy" and other products from this research project will be released this summer. If you want to be notified when resources are released for this project, add your email address here.
ABOUT THE PROJECT
Implementing a Community Transportation Academy
Nathan McNeil is a Research Associate at Portland State University's Transportation Research and Education Center (TREC). He conducts research on travel behavior, traffic safety, and programs to promote multimodal and equitable transportation. Nathan received a master of urban and regional planning from Portland State University and studied history at Columbia University as an undergraduate. Prior to PSU, Nathan worked for the Metropolitan Transportation Authority in New York City as a performance auditor where he evaluated capital programs and contractors.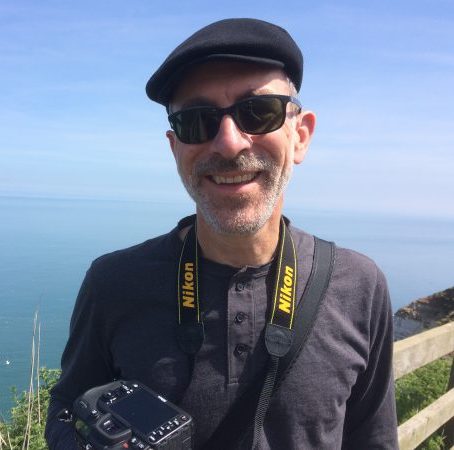 Keith Bartholomew, JD
bartholomew@arch.utah.edu | Website
Keith Bartholomew is the Associate Dean of Academic Affairs at the University of Utah College of Architecture + Planning and a Professor of City & Metropolitan Planning. Before coming to Utah, Professor Bartholomew served as a staff attorney for 1000 Friends of Oregon and was the director of "Making the Land Use, Transportation, Air Quality Connection" (LUTRAQ). Professor Bartholomew teaches and conducts research on integrated land use-transportation scenario analysis, pedestrian-oriented design, and land use law.
This research was funded by the National Institute for Transportation and Communities, with additional support from Salt Lake City Transportation Division; Wasatch Front Regional Council; Utah Department of Transportation; Utah Transit Authority; University of Utah; and Salt Lake County, Regional Planning and Transportation.
RELATED RESEARCH
To learn more about this and other NITC research, sign up for our monthly research newsletter.
The National Institute for Transportation and Communities (NITC) is one of seven U.S. Department of Transportation national university transportation centers. NITC is a program of the Transportation Research and Education Center (TREC) at Portland State University. This PSU-led research partnership also includes the Oregon Institute of Technology, University of Arizona, University of Oregon, University of Texas at Arlington and University of Utah. We pursue our theme — improving mobility of people and goods to build strong communities — through research, education and technology transfer.
Share this: